A trial of cabazitaxel and cisplatin before surgery to remove invasive bladder cancer (Bristol Bladder Trial)
Please note - this trial is no longer recruiting patients. We hope to add results when they are available.
This trial is looking at the chemotherapy drugs cabazitaxel and cisplatin before surgery to remove bladder cancer. It is for people who have the most common type of bladder cancer called transitional cell cancer.
More about this trial
If bladder cancer has grown into the muscle layer of the bladder, it is called invasive bladder cancer. We know from clinical trials that having chemotherapy before surgery to remove invasive bladder cancer can lower the risk of it coming back in the future.
Cisplatin is a chemotherapy drug doctors often use to treat bladder cancer. You usually have it at alongside another drug such as gemcitabine. In this trial, doctors are testing the combination of cisplatin and a drug called cabazitaxel.
The aims of the study are to
Find out how well this drug combination works for treating invasive transitional cell bladder cancer before surgery
Learn more about the side effects
Who can enter
You may be able to enter this trial if you
Have transitional cell bladder cancer that has spread into the muscle layer of the bladder or beyond (stage T2 to T4) but has not spread into your lymph nodes or to anywhere else in your body
Are well enough to carry out all your normal activities, apart from heavy physical work (performance status of 0 or 1)
Have satisfactory blood test results
Are at least 18 years old
Are willing to use reliable contraception if there is any chance you or your partner could become pregnant
You cannot enter this trial if you
Have already had surgery for bladder cancer, apart from having a tumour removed via a thin tube put into your bladder (a transurethral resection of bladder tumour)
Have had chemotherapy, radiotherapy, or any other cancer treatment in the last 4 weeks
Have damage to the nerves in your hands or feet (peripheral neuropathy) unless it is only mild
Have kidney problems – you have blood and urine tests to check this
Have diabetes that isn't well controlled
Have had a heart attack in the last 6 months or have certain other heart problems – the trial team can advise you about this
Have a condition where stomach acid comes back up into your food pipe (gastro-oesophageal reflux disease) if this isn't controlled with medication
Have any other cancer that has spread to another part of your body
Have an infection that needs treatment
Have any other serious medical condition
Have had the yellow fever vaccine
Have had an experimental drug as part of another clinical trial in the last month
Take other medication that can affect body substances called cytochrome P (CYP) enzymes
Have had a bad reaction to a drug that contains a substance called polysorbate 80 – your doctor can advise you about this
Can't have cisplatin for any reason
Trial design
This phase 2 trial will recruit up to 30 people. Everybody taking part has cabazitaxel and cisplatin before having surgery to remove their bladder (a radical cystectomy).
You have both drugs through a drip into a vein once every 3 weeks. The day after your chemotherapy, you have an injection of a growth factor called G-CSF. This helps to reduce the risk of serious side effects. You have G-CSF as an injection under your skin (a subcutaneous injection).
Each 3 week period is called a cycle of treatment. You have 4 cycles of treatment, lasting about 3 months. You then have surgery.
The trial team will ask you to fill out some questionnaires before you start treatment, 3 times during chemotherapy and a few weeks after your last cycle of treatment. The questionnaires will ask about side effects and how you've been feeling.  This is called a quality of life study.
They will also ask you to take part in 2 smaller studies. One is looking at whether an MRI scan can show if chemotherapy is working early in the treatment. If you agree to take part, you have 3 MRI scans - before you start treatment, after the 1st cycle of chemotherapy and after the 3rd cycle.
The other study is looking for cancer cells in your bloodstream. These are called circulating tumour cells or CTCs. Measuring CTCs may be a way for doctors to see whether or not treatment has worked. And it might help them work out the risk of the cancer coming back. If you agree to take part in this study, the researchers will take some extra blood samples before you start treatment, before each cycle of chemotherapy and before you have surgery.
Both of the smaller studies are optional. You don't have to take part in either of them if you don't want to. You can still take part in the trial.
Hospital visits
You see the trial doctors and have some tests before you start treatment. The tests include
Physical examination
An examination of your bladder (cystoscopy)
Blood tests
You go to hospital once every 3 weeks to have chemotherapy. This takes a few hours each time and you will probably need to stay in hospital overnight.
You may be able to give yourself the G-CSF injections at home - or a family member may be able to do it for you. If not, you either have these at the hospital or a district nurse will give them to you at home.
Before each cycle of chemotherapy, you have another hospital visit to see the trial team. At these visits, you have a physical examination and blood tests. You also fill out the quality of life questionnaires.
You have another CT scan and cystoscopy after 3 cycles of chemotherapy.
After your 4th cycle of treatment, you see the trial team once more. You then have your surgery within the next 6 weeks.
If you join the MRI study, there will be 3 extra hospital visits to have the scans.
Side effects
The most common side effects of the chemotherapy drugs in this trial include
Numbness and tingling in your hands and feet (peripheral neuropathy)
Ringing in your ears (tinnitus) or hearing loss
Taste changes
A drop in blood cells causing an increased risk of infection, bleeding problems, tiredness and breathlessness
There is a risk of having an allergic reaction causing symptoms such as skin rash, itching, high temperature, shivering, redness of the face, dizziness, headache, breathlessness, anxiety and an urgent need to pass urine. The trial team will monitor you closely and treat any signs of a reaction.
We have more information about
Please note: You are advised not to drink grapefruit juice during the time you are having chemotherapy as part of this trial as it can interfere with the way the treatment works. 
How to join a clinical trial
Please note: In order to join a trial you will need to discuss it with your doctor, unless otherwise specified.
Please note - unless we state otherwise in the summary, you need to talk to your doctor about joining a trial.
Supported by
Sanofi
University Hospitals Bristol NHS Foundation Trust
CRUK internal database number:
Please note - unless we state otherwise in the summary, you need to talk to your doctor about joining a trial.
Charlie took part in a trial to try new treatments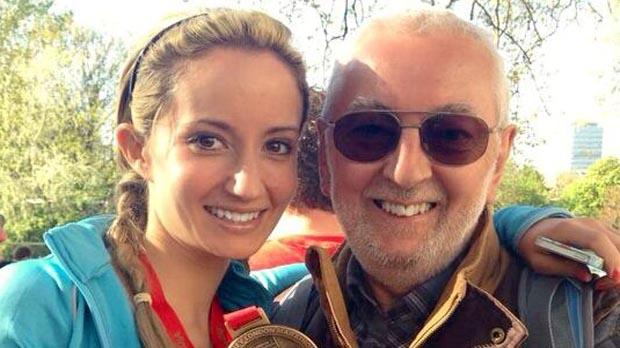 "I think it's really important that people keep signing up to these type of trials to push research forward."