A trial of BT1718 for advanced cancer
Please note - this trial is no longer recruiting patients. We hope to add results when they are available.
This trial is looking at a new drug called BT1718 for people with advanced cancer that has spread elsewhere in the body. 
Cancer Research UK supports this trial. 
More about this trial
Researchers are looking for new ways to treat people with advanced solid tumours   when standard treatments have stopped working. In this trial, they are looking at BT1718.
 
MT1 MMP is a protein. It breaks down other proteins that surround a cell. Cancer cells have higher levels of MT1 MMP than normal cells. This can cause cancer to grow and spread. So, researchers are looking at ways to stop this happening. They think having BT1718 might help.
 
BT1718 is a type of targeted treatment called a small molecule drug. It recognises and attaches itself to the MT1 MMP protein. This causes the cancer cell to die. As cancer cells have more MT1 MMP on their surface than normal cells, healthy cells are less affected. 
 
This trial is in 2 phases. Phase 1 looked at the best dose of BT1718. Please note, phase 1 is now closed.
Phase 2 will test this dose in a larger number of people. This is part of the trial is open.
This is the first time people have had BT1718.
The main aims of the trial are to find out:
the best dose of BT1718
what happens to the drug in the body
how well treatment works
more about the side effects
Who can enter
The following bullet points list the
entry conditions
for this trial. Talk to your doctor or the trial team if you are unsure about any of these. They will be able to advise you. 
Who can take part
You may be able to join phase 1 of this trial if all of the following apply. 
You:
have an advanced solid tumour
have had standard treatments but they stopped working and there isn't a suitable treatment or you don't want to have more standard treatments
As well as the above, you can join phase 2 if the following apply. 
You:
have cancer that your doctor can measure on a scan and at least 1 area has got worse since your last scan
are willing for the trial team to look at any leftover samples from previous tissue samples (biopsies ) 
have high levels of the protein MT1 MMP in your cancer cells
are willing give a new tissue sample of the cancer before and after you have treatment with BT1718
have satisfactory blood test results
are well enough to carry out all your normal activities, apart from heavy physical work (performance status 0 to 1)
are willing to use 2 forms of reliable contraception during the trial and for 6 months afterwards if there is any chance you or your partner could become pregnant
are at least 16 years old
Who can't take part
You cannot join this trial if any of these apply. 
Cancer related
You:
have had radiotherapy unless it was for symptoms (

palliative radiotherapy

), hormone treatment, cancer treatment, or any treatment for cancer as part of a clinical trial in the last 4 weeks (or in the last 6 weeks if you had nitrosoureas or mitomycin C)
have had a bone marrow transplant , high doses of chemotherapy or radiotherapy to more than one quarter of your bone marrow within 8 weeks of the first dose of BT1718
have cancer spread to your brain unless you have had treatment, don't have any symptoms and you haven't had steroids in the last 4 weeks
have side effects from past treatments unless they are mild, apart from hair loss or any side effects that your doctor thinks won't interfere with having treatment
have or have had any other cancer which could affect you taking part in this trial, apart from basal cell skin cancer , squamous cell skin cancer , early bladder cancer or carcinoma insitu
Medical conditions
You
have had surgery and you haven't fully recovered
have any other medical condition including an active uncontrolled infection
have HIV
have hepatitis B or hepatitis C
have a serious heart problem such as an abnormal heart rhythm, congestive heart failure or a lack of oxygen and blood flow to the heart (cardiac ischaemia)
are going to take part in another trial using an experimental drug
have any other serious medical condition that means you aren't suitable to take part in this trial
Other 
You are sensitive to anything that BT1718 contains.
Trial design
This is a
phase 1/2 trial
.   
Phase 1 is now closed. 39 people joined this part of the trial. Phase 2 is open. The researchers need up to 70 people to join phase 2.  
Phase 1
In phase 1, the first few people taking part had a low dose of BT1718. The next few people had a higher dose if they didn't have any serious side effects. And so on, until they found the best dose. We call this a dose escalation trial.  
Phase 2
Phase 2 is open. This will test the same dose in a larger number of people. This part is for people who have
non small cell lung cancer.
This is the lung cohort. It will also include some people with other cancer types. Researchers call this a basket cohort.  
You have BT1718 as a
drip into a vein
or you might have it through a small syringe connected to a pump. It takes about 60 minutes each time. You have treatment in cycles. Each 4 week period is a
cycle of treatment
.  
For each cycle in phase 2 you have: 
BT1718 once a week for the first 3 weeks
a week without treatment
 You see the doctor at each hospital visit for a quick check up before treatment. At each visit you have some blood tests and a heart trace.
 
You might have treatment for up to 2 years if it is working and the side effects aren't too bad. 
 
Research samples 
You give some extra blood samples before, during and after treatment. The researchers will ask if they can take some extra tissue samples before and after treatment. The researchers will look at the samples to:
measure the levels of BT1718 in your blood
predict who will benefit from treatment
find biomarkers  
Hospital visits
You see a doctor and have some tests before you can join the trial. These include:
a physical examination
heart trace (ECG )
a test to see how well your kidneys work
blood tests
To join phase 2, the trial team will do some tests on a sample of tissue (biopsy)

 you gave when you were diagnosed. Or you might need to give another sample if there isn't one available.
You have your treatment at the hospital. You might stay overnight so the trial team can keep an eye on you and check any side effects. The trial team will tell you more about how often you stay overnight.
 
You have a CT scan or MRI scan every 8 weeks. You stop treatment if your cancer has continued to grow. Your doctor will discuss other treatment options with you. 
 
When you finish treatment, you have a check up 1 month later. The trial team continue to follow you up every 3 months at routine clinic appointments or they might phone you or check your medical records to see how you are getting on. 
Side effects
BT1718 is a new drug, so there might be side effects we don't know about yet. The trial team will give you a phone number to call them if you are worried about anything.
The possible side effects could include:
a drop in the number of blood cells causing an increased risk of infection, breathlessness, bruising and bleeding
a skin reaction where the nurse injects the drug into a vein causing pain and swelling
nerve changes such as pins and needles in the hands or feet or weakness in the arms or legs
low or high blood pressure causing dizziness or headaches
dry mouth 
There is a chance that exposure to sunlight could cause skin side effects while you are having treatment. You should avoid going out in the sun too much. And you should cover up and use sun cream with a high sun protection factor (SPF 30).
The trial doctors will explain all the possible side effects before you join the trial.
How to join a clinical trial
Please note: In order to join a trial you will need to discuss it with your doctor, unless otherwise specified.
Please note - unless we state otherwise in the summary, you need to talk to your doctor about joining a trial.
Other information
This is Cancer Research UK trial number CRUKD/17/009.
CRUK internal database number:
Please note - unless we state otherwise in the summary, you need to talk to your doctor about joining a trial.
Around 1 in 5 people take part in clinical trials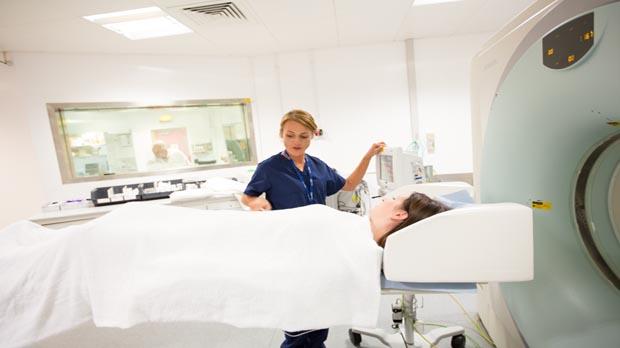 Around 1 in 5 people diagnosed with cancer in the UK take part in a clinical trial.