A trial of AZD1390 and radiotherapy for some types of brain tumour
Cancer type:
Brain (and spinal cord) tumours
Cancer spread to the brain
This trial is looking at AZD1390 in combination with radiotherapy. It is for people who have 1 of the following:
a type of brain tumour called glioblastoma, that has come back or started to grow again
a specific subtype of brain tumour called glioblastoma that has just been diagnosed
More about this trial
Glioblastoma is one of the most common types of brain tumours in adults. Glioblastoma is also known as glioblastoma multiforme (GBM).
The usual treatment for glioblastoma is surgery to remove as much of the tumour as possible. After surgery, you usually have radiotherapy and chemotherapy. But sometimes the cancer comes back again.
There are a number of different treatments for cancer that has spread to the brain from another part of the body. This might include radiotherapy or chemotherapy.
Researchers are looking for ways to improve treatment for people who have:
glioblastoma
cancer spread to the brain from elsewhere in the body
In this trial, they are looking at a drug called AZD1390 alongside radiotherapy. Radiotherapy damages cancer cells. AZD1390 stops the cancer cells repairing themselves after radiotherapy so radiotherapy works better.
This is the first time people are having AZD1390.
The aims of the trial are to:
find the best dose of AZD1390
find the best schedule of AZD1390 in combination with radiotherapy
see how well AZD1390 works with radiotherapy
learn more about the side effects of AZD1390 in combination with radiotherapy
Who can enter
The following bullet points list the entry conditions for trial. Talk to your doctor or the trial team if you are unsure about any of these. They will be able to advise you.
Who can take part
Main entry conditions
You may be able to join this trial if all of the following apply.
You:
have a tissue sample (biopsy)  available for the trial team to do some tests on
can swallow tablets
need help from time to time but can mostly look after yourself (Karnofsky performance status of 60% or more)
have satisfactory blood test results 
are willing to use 2 forms of reliable contraception during treatment and for 16 weeks afterwards if there is any chance you or your partner could become pregnant
are at least 18 years old and can provide consent to enter the study
As well as the main entry conditions above, the following must also apply.
To join group A, you:
have glioblastoma that has come back or is getting worse and are eligible for another course of radiotherapy
have already had radiotherapy that finished at least 6 months ago
are taking medication if you have fits (seizures) and they are under control
are willing to take a medication during the trial to prevents fits
To join group C:
you have a type of brain tumour called glioblastoma 
you have a change in the expression of a gene called MGMT
you haven't had seizures (fits) after surgery
if you have had seizures after surgery, they must be controlled with no more than 2 different types of medication to prevent fits
you are willing to take a medication to prevent fits
Who can't take part
You cannot join this trial if any of these apply.
Cancer related
You:
have had chemotherapy or an experimental drug in the 28 days before starting treatment
have had drugs that can damage the lungs within the past year except carmustine or lomustine
Medical conditions
You:
have a severe brain injury or have had a stroke
have epilepsy or a history of fitting that isn't related to the brain tumour
have a lung condition called interstitial lung disease or pneumonitis caused by radiotherapy
have a severe lung infection such as pneumonia or an uncontrolled lung condition called chronic obstructive pulmonary disease
have significant muscle weakness (myopathy)
have problems with your heart, such as a heart attack in the last 6 months, heart failure, angina that is not well controlled or an abnormal rhythm of your heart
have had a bleeding problem
have an active hepatitis B or hepatitis C infection
have HIV
Other
You:
can't have MRI scans for any reason
are sensitive to AZD1390 or anything it contains
have taken any medication that blocks an enzyme called CYP3A4 in the 14 days before starting treatment
are pregnant or breastfeeding
Trial design
This is a phase 1 trial. It is taking place in the United Kingdom and the United States. The researchers plan for about 132 people to take part.
You'll join 1 of the following 3 groups. The group you join depends on the type of brain tumour you have.
Group A is for people with glioblastoma that has come back or is growing again
Group B is for people with a solid tumour that has spread to the brain (please note that group B is now closed to recruitment)
Group C is for people with a specific type of glioblastoma that has just been diagnosed
Everyone will receive radiotherapy and AZD1390.  
AZD1390
AZD1390 is a tablet. In all groups, the first few people taking part have a low dose of AZD1390. The next few people will have a higher dose if they don't have any serious side effects. And so on, until they find the best dose. This is called a dose escalation study.
You:
have 1 dose of AZD1390 before radiotherapy
have radiotherapy and some people have AZD1390 and some don't (the trial team will tell you more about your schedule of AZD1390 and when to take it)
take AZD1390 once a day, every day for 2 weeks after radiotherapy finishes
During the 2 weeks after radiotherapy, the trial team will ask you to keep a diary to record each time you take AZD1390.
Radiotherapy
Before you have radiotherapy, you have a planning appointment as part of your care. This includes CT and MRI scans. The trial team will arrange this appointment for you.
You have standard radiotherapy every weekday.
This is for:
2 weeks in Group A 
6 weeks in Group C
Samples for research
As well as routine blood tests, you have extra blood samples as part of this trial. Where possible, you give the samples at the same time as your routine blood tests. The researchers use the extra blood samples for a variety of tests.
For example, to:
find out what happens to AZD1390 in the body (pharmacokinetics )
look for biomarkers  to find out why treatment might work for some people and not for others
You also give some extra urine samples.
The trial team will also ask to use tissue samples from previous biopsies or surgeries. But you don't have to agree to this if you don't want to. You can still take part in the trial.
Hospital visits
You will see a doctor and have some tests done before you can take part. These include:
physical examination
some tests to see how your nervous system works, which includes checking your muscle strength and how you follow commands
blood samples
urine samples
heart trace (ECG )
You take AZD1390 at the hospital before radiotherapy. You usually have it 3 hours before radiotherapy. Once you have finished radiotherapy, you will take AZD1390 at home for 2 weeks.  
You will see the trial team for a check up:
twice a week during the 2 weeks that you take AZD1390
4 weeks after you finish radiotherapy
In group A and group C, you will have an MRI scan and check up every 8 weeks. This continues for as long as the cancer stays the same.
Side effects
As AZD1390 is a new drug, there may be some side effects we don't know about yet. The trial team will monitor you during treatment and afterwards.  You'll have a phone number to call if you are worried about anything.
The possible side effects of AZD1390 are:
seizures (fits)
lung problem such as shortness of breath, difficulty in breathing, or a cough or pain in your chest that gets worse on breathing or coughing
muscle pain or tenderness, stiffness, cramps or weakness
dark urine
a drop in blood cells causing an increased risk of infection, bleeding problems, tiredness and breathlessness
rapid or irregular heartbeats
low blood pressure causing light headedness, giddiness, breathlessness or fainting
changes in your pancreas resulting in severe tummy (abdominal) pain or tummy pain that you feel in your back
an increased sensitivity to sunlight
The trial team will ask you to avoid long periods in the sun, cover up, use adequate sunscreen protection and avoid tanning booths and sun beds during the trial and for 4 weeks after taking AZD1390.
We have more information about the side effects of radiotherapy to the brain.
How to join a clinical trial
Please note: In order to join a trial you will need to discuss it with your doctor, unless otherwise specified.
Please note - unless we state otherwise in the summary, you need to talk to your doctor about joining a trial.
CRUK internal database number:
Please note - unless we state otherwise in the summary, you need to talk to your doctor about joining a trial.
Cara took part in a clinical trial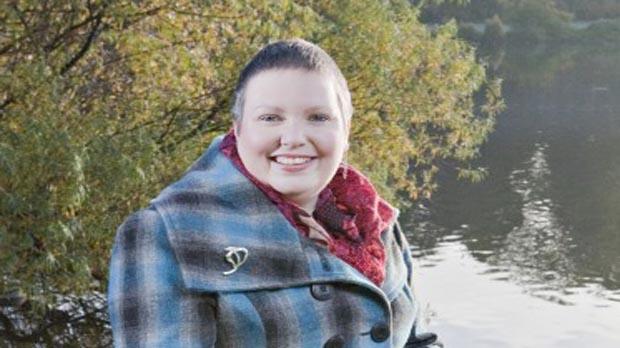 "I am glad that taking part in a trial might help others on their own cancer journey."