A trial of an online therapy programme to improve body image (Me-therapy)
This trial looked at using an online therapy programme to help improve people's body image that had changed because of their cancer and its treatment.
For some people cancer, its treatment and the side effects of treatment can affect how they feel about themselves (their body image

). This can reduce their self-esteem and wellbeing.
More about this trial
Me-therapy was an online therapy programme particularly designed for people who were living with cancer and after treatment. It contained exercises based on mindfulness meditation. The exercises aimed to help people to explore their inner thoughts and feelings in the here and now.
The researchers wanted to find out if Me-therapy was able to help people with cancer develop a new way of thinking about themselves and their body image. 
Everyone taking part was put into 1 of 2 groups at random by a computer. Half the people started using the Me-therapy programme immediately and the other half started the Me-therapy programme a few weeks later.
The aim of this trial was to find out how useful Me-therapy was in helping people whose body image had changed due to cancer and its treatment
Summary of results
The researchers concluded that Me-therapy was not able to improve the body image of people with cancer. 
131 people signed up to take part in the study.
The researchers asked everyone to fill in a questionnaire about how they felt about their body image before, and after, the Me-therapy programme.
The people taking part were able to work through the online programme in their own time. There were exercises to do each week. This included some reading but people taking part could also click on links so they could watch and listen to each exercise. Each online exercise was called a session.
People could also:
print out worksheets for activities
download relaxation audio tracks
monitor their own progress
receive emails with further tips at the end of each step
Only 1.5% of all the sessions available were completed. Only 2 out of the 131 people that signed up to take part completed all of the sessions. And only one person completed the questionnaire after finishing the programme.
A smaller face-to-face programme, with similar techniques to Me-therapy, was shown to be successful in a previous study. Based on this, the study team wanted a way to make this kind of therapy available to more people. The study team got some feedback from people taking part. They gave positive feedback on:
how the programme looked
how easy the sessions were to complete
However, the trial team concluded that Me-therapy was not a possible or practical way of supporting people based on:
how few people completed the programme
the average time people took on each session
The researchers conclude that although body image issues are common in people with cancer, more research is needed to look at new ways of supporting people with this.
We have based this summary on information from the research team.  As far as we are aware, the information they sent us has not been reviewed independently (peer reviewed

) or published in a medical journal yet. The figures we quote above were provided by the research team. We have not analysed the data ourselves.
How to join a clinical trial
Please note: In order to join a trial you will need to discuss it with your doctor, unless otherwise specified.
Please note - unless we state otherwise in the summary, you need to talk to your doctor about joining a trial.
Supported by
Cancer Care Inc, USA
Douglas Macmillan Hospice
Staffordshire University, Centre for Health Psychology
CRUK internal database number:
Please note - unless we state otherwise in the summary, you need to talk to your doctor about joining a trial.
Around 1 in 5 people take part in clinical trials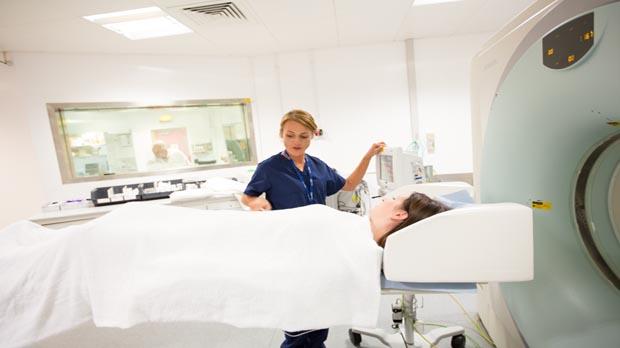 Around 1 in 5 people diagnosed with cancer in the UK take part in a clinical trial.