A trial of mercaptopurine and methotrexate for advanced breast or ovarian cancer in people with BRCA gene faults (6MP-BRCA)
Please note - this trial is no longer recruiting patients. We hope to add results when they are available.
This trial is looking at 2 chemotherapy drugs called mercaptopurine and methotrexate. It is for people with an inherited fault in the BRCA1

or BRCA2

gene who have locally advanced or secondary breast cancer, or ovarian cancer, fallopian tube cancer or primary peritoneal cancer that has come back after other treatment. This trial is supported by Cancer Research UK.
People with breast or ovarian cancer caused by a BRCA 1 or BRCA 2 gene fault currently have the same treatments as people who don't have a BRCA gene fault. But we know from research that these cancers may be more sensitive to certain types of chemotherapy.
In this trial, researchers are looking at a chemotherapy drug called mercaptopurine (also known as 6MP). This drug is already used to treat leukaemia

and is often given alongside another chemotherapy drug called methotrexate.
The aims of this trial are to find out
How well a combination of 6MP and methotrexate works for breast cancer, ovarian cancer, fallopian tube cancer or primary peritoneal cancer in people with BRCA gene faults
What the side effects are
Who can enter
You can enter this trial if you have a faulty BRCA1 or BRCA2 gene and have either
or
You must also
Have cancer that can be measured on a scan
Be well enough to be up and about for at least half the day (performance status 0, 1 or 2)
Have satisfactory blood test results
Be willing to use at least 2 reliable forms of contraception during the trial and for 6 months afterwards if there is any chance you could become pregnant
Be at least 18 years old
You cannot enter this trial if you
Have very low levels of an enzyme called TPMT due to a genetic fault - this would put you at greater risk of side effects from the study drugs and you must give a blood sample to test for this before you can join the trial
Have cancer that has spread to your brain or spinal cord, unless this has been successfully treated, has not got any worse for at least 3 months and you have not taken steroids for at least 3 weeks
Have had any other anti cancer treatment in the last 4 weeks (apart from radiotherapy for symptoms)
Have not recovered from the side effects of earlier treatment
Have any other cancer that requires treatment or could affect the results of this trial
Have a condition that means you can't take 6MP including alcoholism, a liver disease called porphyria, or certain types of heart or lung disease (the trial doctor can advise you about this)
Have a family history of liver failure
Are known to be sensitive to either of the drugs in the trial
Are known to be HIV, hepatitis B or hepatitis C positive
Are pregnant or breastfeeding
Trial design
This phase 2 trial will recruit 65 people in the UK. Everybody taking part will have 6MP and methotrexate tablets.
You take 6MP each morning about an hour after eating. You take methotrexate once a week. As long as you don't have bad side effects, you can carry on having the treatment for as long as it helps you.
You will be asked to fill out a questionnaire at the beginning of the trial, then after 3 months, 6 months and a year. The questionnaire will ask about any side effects you have had and how you have been feeling. This is called a quality of life study. If you finish treatment within the year, you fill out a questionnaire then too.
The trial team will ask you to give some extra blood samples during the trial. They may also ask you to have an extra biopsy

at the beginning of the trial and again after about 7 weeks of treatment. They will use these blood and tissue samples to study your DNA. The researchers hope to learn more about why some people respond to these drugs better than others and why some people have more side effects than others. If you don't want to give the samples for research, you don't have to. You can still take part in the trial.
Hospital visits
You will see the doctors and have some tests before you start treatment. The tests include
Physical examination
Blood tests
Heart trace (ECG )
You go to hospital to see the trial team
Once a week for the first 4 weeks of treatment
Every 2 weeks for the next 8 weeks
Then monthly for as long as you carry on with treatment
You have a number of blood tests throughout the trial and a CT scan every 8 weeks during treatment. When you finish treatment, you go back and see the trial team about 4 weeks later. After that, you will have follow up appointments every 3 months.
Side effects
The most common side effects of the chemotherapy drugs include
There is more information about the possible side effects of mercaptopurine and methotrexate on CancerHelp UK.
How to join a clinical trial
Please note: In order to join a trial you will need to discuss it with your doctor, unless otherwise specified.
Please note - unless we state otherwise in the summary, you need to talk to your doctor about joining a trial.
Supported by
Cancer Research UK
Experimental Cancer Medicine Centre (ECMC)
NIHR Clinical Research Network: Cancer
University of Oxford
Other information
This is Cancer Research UK trial number CRUK/10/049.
CRUK internal database number:
Please note - unless we state otherwise in the summary, you need to talk to your doctor about joining a trial.
Around 1 in 5 people take part in clinical trials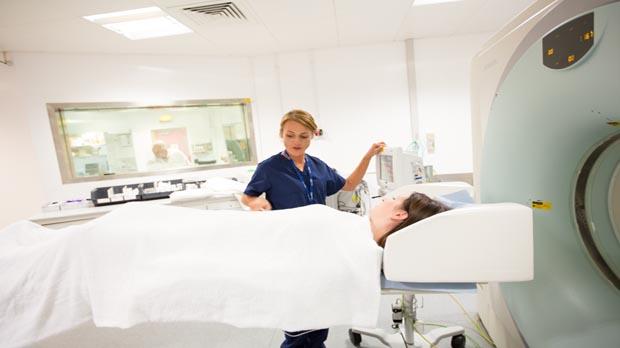 Around 1 in 5 people diagnosed with cancer in the UK take part in a clinical trial.