A trial looking at support for women after chemotherapy for ovarian cancer (OvPsych2)
Please note - this trial is no longer recruiting patients. We hope to add results when they are available.
This trial is looking at counselling sessions to support women after chemotherapy for ovarian cancer, primary peritoneal cancer and fallopian tube cancer.
More about this trial
Ovarian cancer, fallopian tube cancer and primary peritoneal cancer are all treated in the same way, so when we use the term ovarian cancer in this summary, we are referring to all 3.
Doctors can treat ovarian cancer with chemotherapy. During and after treatment you may feel depressed. There are trained specialists you can see to talk to about these feelings. But you must ask your doctor to refer you to see them. The researchers want to find out if seeing a specialist during or soon after treatment may help women with ovarian cancer manage these feelings better.
Who can enter
You may be able to join this trial if you are having or recently had chemotherapy for ovarian cancer and the following apply. You
You cannot join this trial if any of these apply
Your ovarian cancer continued to get worse during your treatment
You finished your chemotherapy more than 6 weeks ago
You have any other illness
You are already having counselling or similar therapy
Trial design
The researchers will ask women who are going to the Hammersmith Hospital to take part.
If you agree to take part, you fill in 4 questionnaires. The questionnaires will ask about your overall well being as well as your levels of depression and anxiety.
If the score of your questionnaires shows that you may have symptoms of depression you will be randomised into 1 of 2 groups. The researchers need 43 women to join each group, a total of 126 women. The groups are
Treatment group
Observation group
If you don't have symptoms of depression, you won't be randomised. You are put into a group called the 'control group'.
If you are having treatment, you have 3 group sessions with a trained psychologist at your local Maggie's Cancer Centre. There may be up to 6 people in the group. Each session will be 1½ hours. You can arrange the sessions at a time that is convenient to you. You must complete the sessions within 3 months of starting the trial. During the sessions you have the opportunity to talk about your feelings, thoughts and experiences. You also learn how to manage any anxiety, stress, depression and anger you have. You will also find out about how to cope with day-to-day living after cancer. All the information shared in these sessions will be kept confidential

.
If you are in the observation group or the control group, the researchers will give you information about what is available at your local Maggie's Cancer Centre.
You fill in 4 questionnaires at
3 months
6 months
12 months
15 months
1½ years
Hospital visits
The researchers will ask you to fill in the questionnaires at your regular hospital appointments. So there are no extra visits.
People in the treatment group have 3 visits to their local Maggie's Cancer Centre over 3 months.
Side effects
There are no expected side effects from taking part in this trial.
People who go to the group sessions at the Maggie's Cancer Centre will talk about their personal experiences and they may find this distressing. The sessions are run by a trained psychologist, who can offer support.
How to join a clinical trial
Please note: In order to join a trial you will need to discuss it with your doctor, unless otherwise specified.
Please note - unless we state otherwise in the summary, you need to talk to your doctor about joining a trial.
Supported by
Experimental Cancer Medicine Centre (ECMC)
Imperial College Healthcare Charity
Imperial College Healthcare NHS Trust
Maggie's Cancer Caring Centres
NIHR Clinical Research Network: Cancer
Ovarian Cancer Action
If you have questions about the trial please contact our cancer information nurses
Freephone 0808 800 4040
CRUK internal database number:
Please note - unless we state otherwise in the summary, you need to talk to your doctor about joining a trial.
Charlie took part in a trial to try new treatments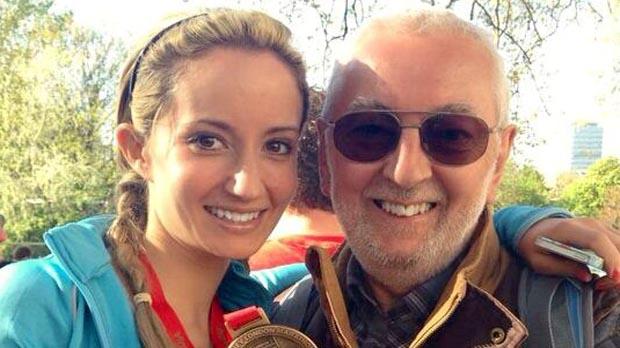 "I think it's really important that people keep signing up to these type of trials to push research forward."