A trial looking at ranibizumab for eye cancer (NITRO)
This trial looked at a new drug called ranibizumab for a type of eye cancer called uveal melanoma.
Cancer Research UK supported this trial.
More about this trial
Uveal melanoma can be treated with surgery, radiotherapy or both. If possible, doctors remove only part of the eye to save your sight. But if the cancer is too big they remove the whole eye. This is called enucleation.  
Ranibizumab (also called Lucentis) is a type of biological therapy called a monoclonal antibody. It works by targeting a protein on the cancer cells called vascular endothelial growth factor (VEGF

).
Researchers know from laboratory studies

 that blocking VEGF shrinks other types of cancer. In this study, they wanted to find out if ranibizumab could shrink uveal melanoma.
The aim of this trial was to find out how well ranibizumab worked as a treatment to avoid removal of the eye. 
Summary of results
The research team concluded that ranibizumab isn't useful for people with uveal melanoma.
The trial team hoped that around 14 people would take part. But it took longer than expected to find people to take part. The trial was stopped after 7 people had joined.
Of these 7 people:
1 person didn't attend the hospital visits as planned
1 person didn't want to have ranibizumab
5 people had ranibizumab as an injection into the eye
Researchers looked at how well the 5 people who had ranibizumab did. They found that ranibizumab did not shrink their cancer. Everybody went on to have surgery to remove the eye (enucleation).
The study team think it's not useful to do more trials using drugs that target the protein VEGF (such as ranibizumab) in people with uveal melanoma.
We have based this summary on information from the research team.  As far as we are aware, the information they sent us has not been reviewed independently (peer reviewed

) or published in a medical journal yet. The figures we quote above were provided by the research team. We have not analysed the data ourselves.
How to join a clinical trial
Please note: In order to join a trial you will need to discuss it with your doctor, unless otherwise specified.
Please note - unless we state otherwise in the summary, you need to talk to your doctor about joining a trial.
Supported by
Cancer Research UK
Experimental Cancer Medicine Centre (ECMC)
NIHR Cancer Research Network: Cancer
Novartis
Royal Liverpool and Broadgreen University Hospital
The University of Liverpool Cancer Trials Unit
Other information
This is Cancer Research UK trial number CRUK/10/032.
CRUK internal database number:
Please note - unless we state otherwise in the summary, you need to talk to your doctor about joining a trial.
Cara took part in a clinical trial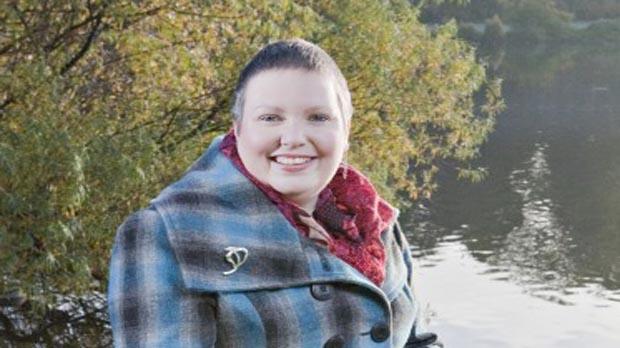 "I am glad that taking part in a trial might help others on their own cancer journey."