A trial looking at pain control after breast cancer surgery
Please note - this trial is no longer recruiting patients. We hope to add results when they are available.
This trial is looking at another way to control pain after surgery for breast cancer.
You are most likely to have painkillers after surgery for breast cancer. These work quite well but can cause side effects, for example feeling sick and feeling sleepy. So doctors are always looking for ways to improve pain control after surgery, especially during the first few days after the operation.  
The researchers think thin tubes, called wound catheters, could help by delivering a drug that stops feeling (anaesthetic)

straight to where you had surgery. The surgeon puts the tubes in place during your operation. The tubes are attached to a pump that delivers a certain amount of anaesthetic at regular times.    
This type of pain control has worked well following other types of surgery including breast reconstruction. It has helped with recovery and reduced the need for painkillers.  
The aims of this trial are to find out
How well wound catheters will work following breast cancer surgery
How well this type of pain control reduces the need for painkillers
Trial design
This trial will recruit 80 women who attend the Wansbeck General Hospital, Newcastle upon Tyne.
This is a randomised trial. You will be randomly put into 1 of 2 groups. Neither you nor your doctor can choose which group you are in. Half the women have the wound catheters and painkilling drugs to control their pain after surgery. The other women have painkilling drugs only, as is currently done routinely.   
On each of the first 2 days after your surgery, you fill in a questionnaire 5 times. It asks you about any pain you might have. It should take no longer than 10 minutes to fill in each time.  
The nurse will remove the wound catheters before you go home.
Hospital visits
There are no extra visits to the hospital if you agree to take part in this trial.
Side effects
We know from research that wound catheters are safe to use and don't cause any increased risk of complications after surgery.
How to join a clinical trial
Please note: In order to join a trial you will need to discuss it with your doctor, unless otherwise specified.
Please note - unless we state otherwise in the summary, you need to talk to your doctor about joining a trial.
Chief Investigator
Dr Mark Piper
Guru Raghavendra
Supported by
Breast Cancer Research Trust
Northumbria Healthcare NHS Foundation Trust
If you have questions about the trial please contact our cancer information nurses
Freephone 0808 800 4040
CRUK internal database number:
Please note - unless we state otherwise in the summary, you need to talk to your doctor about joining a trial.
Caroline took part in a clinical trial for breast cancer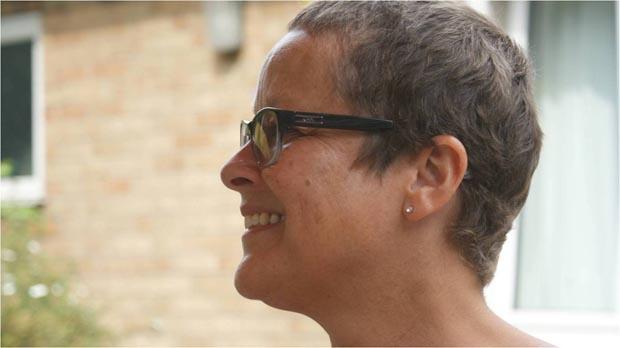 "I had treatment last year and I want to give something back."