A trial looking at ONX-0801 for ovarian cancer
Please note - this trial is no longer recruiting patients. We hope to add results when they are available.
This trial is in 2 parts, the first part was for people with a solid tumour, the second part is for women with ovarian cancer. Women need to have one of the following:
Also, they should have a serous type cancer that is high grade. High grade means that the cancer is more likely to grow quickly.
The first part of the trial has closed. This information is about the second part. 
More about this trial
ONX-0801 is a chemotherapy drug called a thymidylate synthase inhibitor. It works by targeting cancer cells and stopping the action of a protein called thymidylate synthase. 
Proteins such as thymidylate synthase can start behaving abnormally when cancer is present, helping the cancer cells to grow.
ONX-0801 targets cancer cells that make too much of another protein called alpha folate receptor which is found on the surface of the cell. 
ONX-0801 enters the cell through the alpha folate receptor and switches off or stops thymidylate synthase from working. Blocking the action of thymidylate synthase may help to stop cancer growing.
Researchers think that this drug may be useful in certain cancer types that make a lot of alpha folate receptor, such as ovarian cancer.
The aims of this trial are to:
find the best dose of ONX-0801 and compare treatment once a week with treatment once every 2 weeks
learn more about the side effects
see what happens to ONX-0801 in the body
Who can enter
The following bullet points list the entry conditions for this trial. Talk to your doctor or the trial team if you are unsure about any of these. They will be able to advise you.
You may be able to join this trial if you have one of the following.
High grade serous ovarian cancer
High grade serous primary peritoneal cancer
High grade serous fallopian tube cancer
In addition to the above, you have all of the following
A sample of your cancer that was removed when you had surgery or a biopsy is available for the trial team to test. If a sample is not available, you must be willing to have a biopsy as part of this trial
Have cancer that can be seen on a CT scan, MRI scan or X-ray, or can be monitored by testing for tumour markers
Are well enough to carry out all your normal activities, apart from heavy physical work (performance status of 0 or 1)
Have satisfactory blood test results
Are willing to use reliable contraception 4 weeks before the trial, during the trial and for 6 months afterwards if there is any chance that you or your partner could become pregnant
You cannot join this trial if any of these apply. You
Have a type of ovarian cancer called clear cell or endometroid, or you have a grade 1 or 2 ovarian cancer
Have cancer that has spread to your lungs
Have new areas of cancer spread to your brain. You may be able to take part if cancer spread to your brain has been treated with surgery or radiotherapy at least 4 weeks ago, is not getting worse and an MRI scan within the last 2 weeks has shown that you do not have any new spread in your brain
Are still having side effects from any anti cancer treatment, apart from hair loss  and tiredness (fatigue)
Have had hormone therapy, biological therapy or treatment in another clinical trial in the last 4 weeks (you can already be part of an observational study)
Have had a chemotherapy drug called a nitrosourea or a drug called mitomycin C in the last 6 weeks, or any other kind of chemotherapy in the last 4 weeks
Have had treatment with radiotherapy to your lungs, or radiotherapy to any other part of your body in the last 4 weeks, unless it was for symptom control only
Have had radiotherapy to your chest, or another treatment that is likely to cause lung problems
Have had major surgery to your chest or stomach and you have not yet fully recovered
Have certain heart problems, such as angina that is not well controlled or a heart attack in the last year 
Have lung problems, such as chest infection or a build up of fluid on the lungs (pleural effusion)
Have a blockage of your bowel   
Have had an organ transplant
Are known to be HIV, hepatitis B or hepatitis C positive
Have any other medical condition that the trial doctor thinks could affect your taking part
Are at least 18 years old
Trial design
This is a phase 1 trial. The researchers need about 86 people to join the trial. There are 2 parts to this trial.
The first part has now finished. In this part the doctors found the best dose of ONX-0801. People had ONX-0801 either once every week, or once every 2 weeks. 
In the second part of the trial everybody has the best dose found in the first part. 
You have ONX-0801 through a drip into a vein. It takes about 1 hour each time. You have your treatment in one of the following ways:
once every 3 weeks and each 3 week period is a cycle of treatment (you have up to 8 cycles)
once every 2 weeks and each 4 week period is a cycle of treatment (you have up to 6 cycles)
So your treatment takes about 6 months.
If at any point your cancer starts to grow again, or you have serious side effects, you will stop the trial treatment. Your doctor will discuss whether there are other treatment options for you. 
Hospital visits
You see the doctors and have some tests before you start treatment. The tests include
Blood tests, including blood tests for tumour markers
Urine test
Physical examination
Heart trace (ECG)
Tests to find out how well your lungs are working (lung function tests)
The trial team test a sample of your cancer to look for the alpha folate receptor. This will help the researchers learn why ONX-0801 works in some cancers and not others. If a sample is not already available you have a biopsy before you start treatment.
If you have a previous sample available, you might be asked to have an extra biopsy before you start treatment. You don't have to agree to have this extra biopsy if you don't want to.
During treatment you go to hospital every week to see a doctor, have a physical examination and blood tests.  You have a heart trace every week during your first cycle, then every 3 or 4 weeks after that.  
You have lung function tests every 8 weeks during treatment and once after treatment has finished. You may have further scans and tumour marker tests.
About 4 weeks after your finish treatment you have your final hospital visit as part of this trial. You have the same tests you had before joining the trial, unless you have had any of these quite recently. Your involvement in the trial will then stop.
The trial team will continue to see you if you have any side effects. These appointments will stop when the side effects have stopped.
The trial may continue to collect information about your cancer after your last appointment. This will do this by looking at your medical notes. 
Side effects
As ONX-0801 is a new drug, there may be side effects we don't know about yet. Possible side effects include
While some of these side effects may get worse during the first few doses of ONX-0801, it is possible that some side effects will become less as treatment continues.
How to join a clinical trial
Please note: In order to join a trial you will need to discuss it with your doctor, unless otherwise specified.
Please note - unless we state otherwise in the summary, you need to talk to your doctor about joining a trial.
Supported by
Experimental Cancer Medicine Centre (ECMC)
Institute of Cancer Research (ICR)
The Royal Marsden NHS Foundation Trust
CRUK internal database number:
Please note - unless we state otherwise in the summary, you need to talk to your doctor about joining a trial.
Cara took part in a clinical trial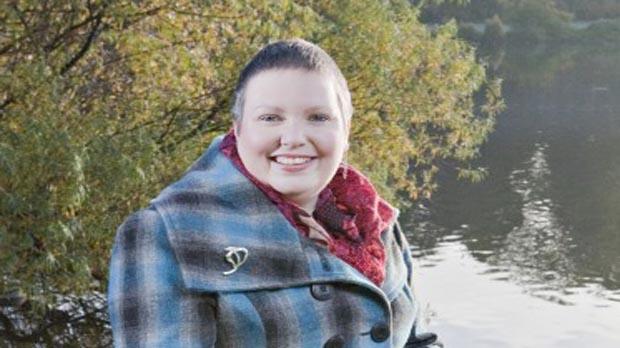 "I am glad that taking part in a trial might help others on their own cancer journey."