A trial looking at a new drug to help stop early bladder cancer coming back after treatment (RAPOR)
Coronavirus (COVID-19)
We know that this is an especially worrying time for people with cancer and their family and friends. We have separate information about coronavirus and cancer. Please read that information alongside this page. We will update that information as guidance changes.
Please note - this trial is no longer recruiting patients. We hope to add results when they are available.
This trial is comparing a year of allopurinol with a dummy drug (placebo

), to see if allopurinol reduces the risk of bladder cancer coming back.
If you have early bladder cancer, your specialist will remove the tumours from the bladder lining during a cystoscopy under general anaesthetic. This procedure is called a TURBT (trans urethral resection of bladder tumours). You may also have chemotherapy through a tube into the bladder if your doctor thinks there is a high chance that your cancer could come back.
In some people the cancer still comes back in the bladder lining some time after chemotherapy into the bladder. So you will have check cystoscopies at regular intervals. Then if you do get further tumours you can have more treatment while they are still at an early stage.
This trial is to see if a drug called allopurinol can reduce the risk of early bladder cancer coming back. Doctors usually use allopurinol to treat gout. It works by interfering with an enzyme

in the body called xantine oxidase (XO). Researchers are interested in XO as a possible target to prevent cancer. We know from research that people with bladder cancer have higher levels of XO than people without bladder cancer.
In this trial, half the people will take allopurinol for a year. The other half will take a dummy drug. The aim of this trial is to see if allopurinol lowers the risk of bladder cancer coming back within a year.
Who can enter
You can enter this trial if, in the last 12 months, you have been diagnosed with transitional cell cancer of the bladder for the first time and are in one of the following situations
You have a single area of early bladder cancer that is stage Ta or T1, and the cells looks slightly or moderately abnormal under the microscope (grade 1 or 2), and you have had treatment but your cancer has come back within 3 months
OR
You have more than one area of early bladder cancer that is stage Ta and grade 1 or 2 and you have had treatment
You cannot enter this trial if you
Have a type of bladder cancer other than transitional cell cancer
Have had more than one chemotherapy treatment directly into your bladder (intravesical treatment)
Are taking the drugs azathioprine or mercaptopurine
Have a very high creatinine level – you can check this with your doctor
Are already taking allopurinol, or have had a reaction to allopurinol in the past
Have taken part in another clinical trial in the last 30 days
Are pregnant or breastfeeding
Are less than 18 years old
Trial design
This trial will recruit 64 people. It is randomised. The people taking part are put into one of 2 groups randomly. Neither you nor your doctor will be able to decide or know which group you are in. This called a double blind trial.
If you are in group 1, you will take allopurinol. You take the allopurinol tablets every day for a year. You must take them with water, after food. It is important that you drink at least 2 litres of fluid a day while you are on allopurinol, to help protect your kidneys.
If you are in group 2, you take a dummy drug (placebo), in the same way as group 1.
Everyone will see the trial team and have the inside of their bladder examined (follow up cystoscopy) every 4 months. You would have these cystoscopies even if you were not taking part in the trial.
This trial lasts for a year. You will not be able to carry on taking allopurinol in this way after this time. At the end of the research the trial doctor will assess your symptoms, discuss treatment options and prescribe any treatment that is appropriate.
Hospital visits
Where possible, you will see the trial team or collect your medication when you come for your cystoscopy or other routine hospital visits. But you may need to make extra visits if you have side effects, or if you need more medication before you are next due to come to hospital.
Side effects
Side effects of allopurinol are not very common, but include
Rash
Drowsiness
Headache
High temperature and chills
Metal taste in your mouth
Feeling sick
How to join a clinical trial
Please note: In order to join a trial you will need to discuss it with your doctor, unless otherwise specified.
Please note - unless we state otherwise in the summary, you need to talk to your doctor about joining a trial.
Supported by
Experimental Cancer Medicine Centre (ECMC)
University Hospitals NHS Trust
Leicester
Questions about cancer? Contact our information nurses
CRUK internal database number:
Please note - unless we state otherwise in the summary, you need to talk to your doctor about joining a trial.
Charlie took part in a trial to try new treatments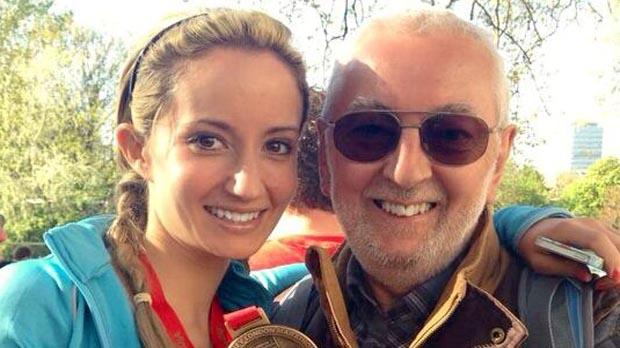 "I think it's really important that people keep signing up to these type of trials to push research forward."