A trial looking at mitotane for adrenal gland cancer (ADIUVO)
Please note - this trial is no longer recruiting patients. We hope to add results when they are available.
This trial is looking at how well the chemotherapy drug mitotane (pronounced my-toe-tain) works for people with adrenal gland cancer. It is for people who have had surgery to remove their cancer and there is a small chance that the cancer could come back. This trial is supported by Cancer Research UK.
More about this trial
Doctors treat adrenal gland cancer with surgery to remove the adrenal gland. A doctor called a pathologist

 then looks at the cancer tissue under a microscope. This to find out how likely it is that the cancer may come back.
If there is a high chance that your cancer may come back, you will have mitotane chemotherapy. But if the chances are small or very small, then doctors don't know if it is better for you to start mitotane or to be monitored closely. The researchers want to find out which might be best for people in this situation.
In this trial, half the people will have mitotane after surgery to remove their cancer and half will be closely monitored.
The aims of this trial are to compare these 2 groups to find out
How long people live without a sign of their cancer coming back
How long people live overall
How treatment or monitoring affect quality of life
More about the side effects of mitotane
Who can enter
You may be able to join this trial if all of the following apply
You have adrenal gland cancer that has been completely removed with surgery
There is a small or very small chance of your cancer coming back (your doctor can tell you this)
You have had a scan in the past 4 weeks that shows no signs of cancer
You have satisfactory blood test results
You are well enough to be up and about for at least half the day (performance status 0, 1 or 2)
You are at least 18 years old
For women, if there is any chance that you could become pregnant, you must be willing to use reliable contraception during treatment and for a period of time afterwards. Your doctor will talk to you about how long this may be.
You cannot join this trial if any of these apply
Your surgery was more than 3 months before you are put into your treatment group in this trial
You have had surgery again because your cancer came back
You have had radiotherapy for adrenal gland cancer
You have had chemotherapy for your cancer
You have had any other cancer apart from carcinoma in situ of the cervix or non melanoma skin cancer that was successfully treated or any other cancer that was successfully treated and there has been no sign of it for the past 3 years
You are pregnant or breastfeeding
Trial design
This is an international phase 3 trial. The researchers need 200 people to join the trial.
It is a randomised trial. The people taking part are put into treatment groups by a computer. Neither you nor your doctor will be able to decide which group you are in.
People in group 1 have mitotane
People in group 2 are closely monitored
Mitotane is a tablet. You take it 3 times a day. You take the tablets with a glass of water during or at the end of your meal. Your meal needs to include a fat rich food, such as milk, chocolate or oil. Your doctor will tell you how many tablets you need to take.
You continue taking mitotane for 2 years as long as it is helping you and the side effects aren't too bad.
While taking mitotane you also need to take steroid

tablets. This is because mitotane lowers the amount of steroid hormones produced by your remaining adrenal gland. You need to continue taking steroid tablets during the trial and after the end of the trial until your doctor tells you to stop.
There are some foods you must not eat or drink and certain drugs you must not take when having mitotane. Your doctor will talk to you about this.
The trial team will ask you to fill out a questionnaire before you start treatment, every 3 months during treatment and then every 6 months for 3 years after you finish treatment. The questionnaire will ask about side effects and how you've been feeling. This is called a quality of life study.
If you agree to take part in this study, the researchers will ask for blood samples and urine samples. You must agree to these if you want to take part in the trial. They will also ask for samples of spit (saliva). These are optional you don't have to give them if you don't want to. They will use these samples to find out more about adrenal gland cancer.
Hospital visits
You see the doctor to have some tests before taking part in this trial. These tests include
During treatment you see the doctor every 3 months for the same tests apart from the heart trace.
After treatment you see the doctor every 6 months until it is 5 years since you joined the trial. You then see the doctor once a year. You have the same tests at each visit, apart from the heart trace.
Side effects
The most common side effects of mitotane are
Numbness or tingling in fingers or toes (pins and needles)
Difficulty with coordination and movement
Confusion and difficulty thinking
Dizziness and loss of balance
A drop in blood cells causing an increased risk of infection, bruising and bleeding
Tiredness and feeling sleepy
Muscle weakness
Breast tenderness and swelling in men
Rise of cholesterol in your blood
Stomach pain
Your doctor will talk to you about the possible side effects before you take part in the trial.
We have information on mitotane.
How to join a clinical trial
Please note: In order to join a trial you will need to discuss it with your doctor, unless otherwise specified.
Please note - unless we state otherwise in the summary, you need to talk to your doctor about joining a trial.
Supported by
Cancer Research UK
ENSAT (European Network for the Study of Adrenal Tumours)
Experimental Cancer Medicine Centre (ECMC)
NIHR Clinical Research Network: Cancer
University of Birmingham
Other information
This is Cancer Research UK trial number CRUK/12/018.
CRUK internal database number:
Please note - unless we state otherwise in the summary, you need to talk to your doctor about joining a trial.
Cara took part in a clinical trial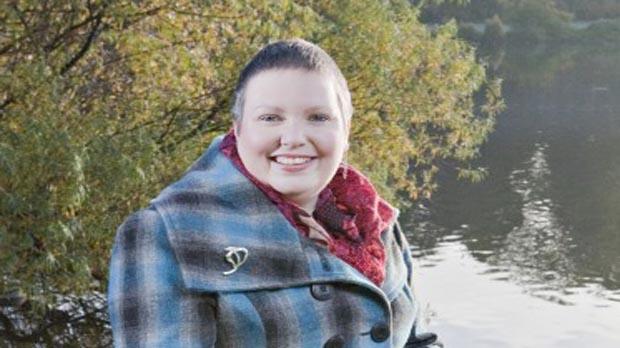 "I am glad that taking part in a trial might help others on their own cancer journey."