A trial looking at different chemotherapy regimes for relapsed or high risk acute myeloid leukaemia (AML-HR trial)
Coronavirus (COVID-19)
We know that this is an especially worrying time for people with cancer and their family and friends. We have separate information about coronavirus and cancer. Please read that information alongside this page. We will update that information as guidance changes.
Cancer type:
Acute myeloid leukaemia (AML)
This trial was comparing fludarabine and cytarabine (FLA) with cytarabine, daunorubicin  and etoposide (ADE) for relapsed

or high risk acute myeloid leukaemia (AML).
Doctors often treat AML with chemotherapy. Some people are at higher risk of the leukaemia coming back than others, so they need to have more chemotherapy.
This trial was comparing 2 combinations of chemotherapy drugs for this group of people. The researchers knew that both these combinations worked, but it was not clear which was best. The trial was also looking at the use of a growth factor called G-CSF and a drug called ATRA. G-CSF helps people to recover from chemotherapy more quickly. ATRA was being tested to see if it made leukaemia cells more sensitive to chemotherapy.
The aim of the trial was to see which treatment was best for people with relapsed or high risk AML.
Summary of results
The research team found that ADE chemotherapy worked slightly better than FLA chemotherapy for high risk AML. Neither G-CSF nor ATRA helped people in this trial to live longer.
The trial recruited 400 people to have chemotherapy
260 people had cytarabine, daunorubicin and etoposide (ADE)
140 people had fludarabine and cytarabine (FLA)
In both groups, 61 out of 100 people (61%) treated went into complete remission

. But more people who had ADE lived for at least 4 years after treatment.
The side effects were similar with both types of chemotherapy. People having ADE had a bit more diarrhoea and sickness.
Within each group, some people had G-CSF, some people had ATRA, some people had both and some people had chemotherapy alone. When they looked at results from these different groups, the researchers found no difference in the number of people who went into remission or who lived for more than 4 years.
They did find that having G-CSF helped peoples' blood counts to recover more quickly, but this did not reduce the amount of time people spent in hospital.
We have based this summary on information from the team who ran the trial. The information they sent us has been reviewed by independent specialists (peer reviewed

) and published in a medical journal. The figures we quote above were provided by the trial team. We have not analysed the data ourselves.
How to join a clinical trial
Please note: In order to join a trial you will need to discuss it with your doctor, unless otherwise specified.
Please note - unless we state otherwise in the summary, you need to talk to your doctor about joining a trial.
Supported by
Medical Research Council (MRC)
NIHR Clinical Research Network: Cancer
Questions about cancer? Contact our information nurses
CRUK internal database number:
Please note - unless we state otherwise in the summary, you need to talk to your doctor about joining a trial.
Charlie took part in a trial to try new treatments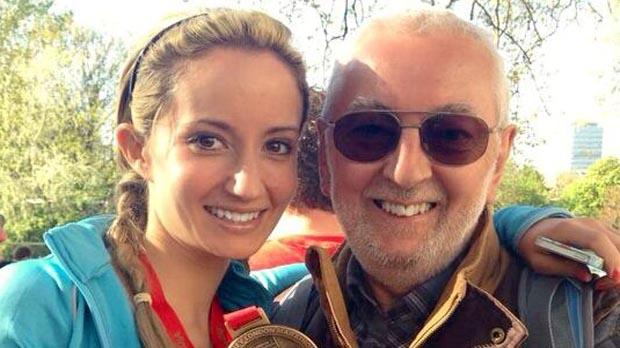 "I think it's really important that people keep signing up to these type of trials to push research forward."