A trial looking at axitinib for advanced soft tissue sarcoma (Axi-STS)
This trial looked at axitinib for several different types of soft tissue sarcoma that had spread.
The trial was supported by Cancer Research UK. It was open for people to join between 2010 and 2016. The research team analysed the results in 2022.
More about this trial
Doctors often treat soft tissue sarcoma with surgery, radiotherapy, chemotherapy, or targeted cancer treatments. Or a combination of these. But sometimes when soft tissue sarcoma has spread, it can be more difficult to treat. Researchers wanted to find out if axitinib is useful for people in this situation.
Axitinib is a type of targeted cancer treatment called a tyrosine kinase inhibitor (TKI). It stops the signals that tell cancer cells to form their own blood vessels. This can help slow the growth of the cancer, or even shrink it.
The main aims of this trial were to find out:
if axitinib can help stop soft tissue sarcoma growing
if axitinib can help people live longer
more about the side effects of axitinib
Summary of results
This trial was for people with a number of different types of soft tissue sarcoma, including:
angiosarcoma
leiomyosarcoma
synovial sarcoma
They all had cancer that had spread to their lymph nodes or to another part of the body. They took axitinib tablets twice a day, for up to 2 years. 
Results
A total of 145 people joined this trial. They had a number of different types of sarcoma:
38 people had angiosarcoma
37 people had leiomyosarcoma
36 people had synovial sarcoma
34 people had other types of sarcoma
The research team were able to look at how well treatment was working at 3 months for 121 people. The results showed that the sarcoma had:
got smaller in 6 people (5%)
stayed the same in 54 people (45%)
continued to grow in 61 people (50%)
They also looked at how well treatment was working after a year for 136 people. The results showed that:
the sarcoma had not grown in 16 people (12%)
54 people (40%) were living
These results are slightly better than you might see with some other treatment options.
Side effects
Everyone taking part had at least one side effect. Many of these were mild or didn't last long. But some people had a more serious side effect.
The most common side effects were:
tiredness
raised blood pressure
sore or inflamed mouth or bowel lining
feeling sick
shortness of breath
lack of appetite
Conclusion
The trial team concluded that axitinib could help stop advanced sarcoma growing in some people. They also concluded that it didn't cause too many side effects.
Where this information comes from    
We have based this summary on information from the research team. As far as we are aware, the information they sent us has not been reviewed independently (peer reviewed

) or published in a medical journal yet. The figures we quote above were provided by the research team. We have not analysed the data ourselves.
How to join a clinical trial
Please note: In order to join a trial you will need to discuss it with your doctor, unless otherwise specified.
Please note - unless we state otherwise in the summary, you need to talk to your doctor about joining a trial.
Supported by
Cancer Research UK
Cancer Research UK Clinical Trials Unit Birmingham
Experimental Cancer Medicine Centre (ECMC)
NIHR Clinical Research Network: Cancer
Pfizer
Sheffield Teaching Hospitals NHS Foundation Trust
University of Sheffield
Other information
This is Cancer Research UK trial number CRUK/09/009.
If you have questions about the trial please contact our cancer information nurses
Freephone 0808 800 4040
CRUK internal database number:
Please note - unless we state otherwise in the summary, you need to talk to your doctor about joining a trial.
Charlie took part in a trial to try new treatments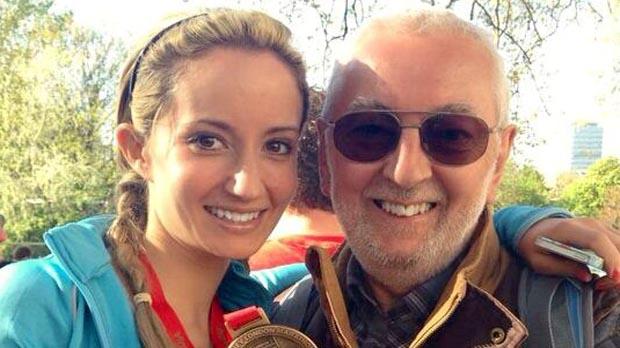 "I think it's really important that people keep signing up to these type of trials to push research forward."