A trial looking at vistusertib for diffuse large B cell lymphoma (TORCH)
This trial was for people whose lymphoma got worse during treatment or came back afterwards. People who had had a stem cell transplant

or weren't fit enough to have one could take part.
The trial was open for people to join between 2015 and 2017. The team published the results in 2019.
More about this trial
Diffuse large B cell lymphoma (DLBCL) is the most common type of non-Hodgkin lymphoma.  Chemotherapy and a drug called rituximab is the usual treatment. Some people may have high dose chemotherapy

 followed by a stem cell transplant.
For many people, these treatments get rid of the lymphoma cells (get it into remission

). But sometimes the treatment does not go away or it comes back after a period of remission. So doctors are trying to improve treatment. In this trial, they looked at a drug called vistusertib.
Vistusertib is a type of targeted drug

 called a cancer growth blocker. It stops signals that cancer cells use to divide and grow.
In a small number of people the researchers also looked at whether having vistusertib alongside rituximab would be better than having it on its own. The researchers thought rituximab may help vistusertib to work better. But they didn't know for sure.
The main aims of this trial were to:
find out if vistusertib works for people with diffuse large B cell lymphoma
find out if vistusertib and rituximab together is a useful and safe treatment
learn more about the side effects
Summary of results
The trial team didn't find that vistusertib worked as well as they had hoped for people whose DLBCL had got worse during treatment or had come back afterwards. 
About this trial
36 people took part in this trial. 30 had vistusertib only and 6 had vistusertib and rituximab. They had treatment for up to 6 cycles. Each cycle of treatment

 was 4 weeks. 
Results
The team looked at how well treatment worked in everyone who took part. They found: 
in 2 people the lymphoma went away a little bit
in 7 people the lymphoma stayed the same
in 27 people the lymphoma got worse 
The people whose lymphoma went away a little bit had vistusertib on its own. The response lasted for 57 days in 1 person and 62 days in the other. 
Vistusertib only group
The team found that on average it was just under 2 months before the cancer started to grow again. They also looked at how long people lived. On average this was just under 7 months.
Side effects
Having vistusertib with or without rituximab didn't cause too many side effects. 
The most common side effects of vistusertib were: 
feeling sick or being sick 
diarrhoea
tiredness (fatigue)
sore mouth
indigestion 
Conclusion
The trial team found that vistusertib didn't work as well as they had hoped in this group of people. These results weren't better than other similar treatments for lymphoma. But vistusertib didn't cause too many side effects and it was safe to have with rituximab. 
All trial results help doctors and researchers understand more about different cancers and the best way to treat them.
Where this information comes from    
We have based this summary on information from the research team. The information they sent us has been reviewed by independent specialists (peer reviewed

) and published in a medical journal. The figures we quote above were provided by the trial team who did the research. We have not analysed the data ourselves.
How to join a clinical trial
Please note: In order to join a trial you will need to discuss it with your doctor, unless otherwise specified.
Please note - unless we state otherwise in the summary, you need to talk to your doctor about joining a trial.
Supported by
AstraZeneca
Bloodwise
NIHR Clinical Research Network: Cancer
University of Birmingham
CRUK internal database number:
Please note - unless we state otherwise in the summary, you need to talk to your doctor about joining a trial.
Charlie took part in a trial to try new treatments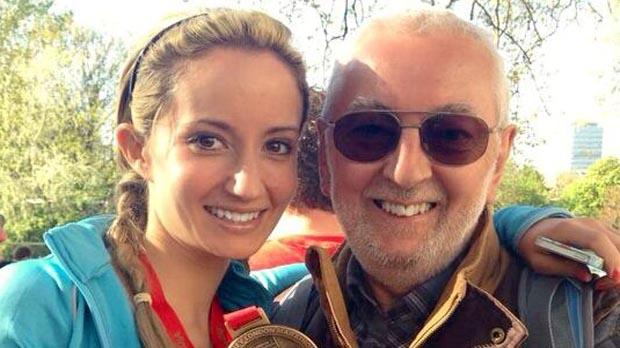 "I think it's really important that people keep signing up to these type of trials to push research forward."