A trial looking at treatment with or without radical surgery for mesothelioma (MARS)
This trial was looking at a particular operation or mesothelioma. It involved removing the affected lung, the diaphragm

and the covering of the heart (pericardium

).This is called an extra pleural pneumonectomy (EPP). This trial was supported by Cancer Research UK.
Mesothelioma is cancer of the lining of the lungs (pleura). Doctors can treat mesothelioma with chemotherapy, radiotherapy or surgery. But none of these treatments can cure mesothelioma. As all treatments have side effects, it is important that any benefit from treatment is greater than any harmful effects.
The trial was known as MARS, which stands for Mesothelioma And Radical Surgery. It was a pilot study and the aims were to see
If EPP surgery helped people with mesothelioma
Whether it would be possible to carry out a larger trial looking at this
Summary of results
The trial recruited 112 people who had been diagnosed with mesothelioma. After joining the trial, everybody taking part had chemotherapy that included a platinum based drug

.
They were then put into 1 of 2 treatment groups by a computer. This is called randomisation. But some people were not randomised at this point, because their mesothelioma had got worse, they were not well enough to have surgery, or they chose not to have surgery.
Of the 112 people who joined the trial, 50 were randomised.
For 24 people, the planned treatment was EPP surgery followed by radiotherapy (for various reasons, 8 people did not have surgery as planned)
26 people were randomised not to have EPP surgery
The researchers found that on average, people in the group not having EPP lived longer than those in the planned surgery group.
They also found that people in the planned surgery group rated their quality of life lower.
The trial team concluded that EPP surgery does not offer any benefit for people with mesothelioma and that a larger study looking at this would not be feasible.
We have based this summary on information from the team who ran the trial. The information they sent us has been reviewed by independent specialists (peer reviewed

) and published in a medical journal. The figures we quote above were provided by the trial team. We have not analysed the data ourselves.
How to join a clinical trial
Please note: In order to join a trial you will need to discuss it with your doctor, unless otherwise specified.
Please note - unless we state otherwise in the summary, you need to talk to your doctor about joining a trial.
Chief Investigator
Professor Julian Peto
Professor Tom Treasure
Supported by
Cancer Research UK
Guy's and St Thomas' NHS Foundation Trust
June Hancock Mesothelioma Research Fund
National Institute for Health Research Cancer Research Network (NCRN)
Other information
This is Cancer Research UK trial number CRUK/04/003. 
If you have questions about the trial please contact our cancer information nurses
Freephone 0808 800 4040
CRUK internal database number:
Please note - unless we state otherwise in the summary, you need to talk to your doctor about joining a trial.
Charlie took part in a trial to try new treatments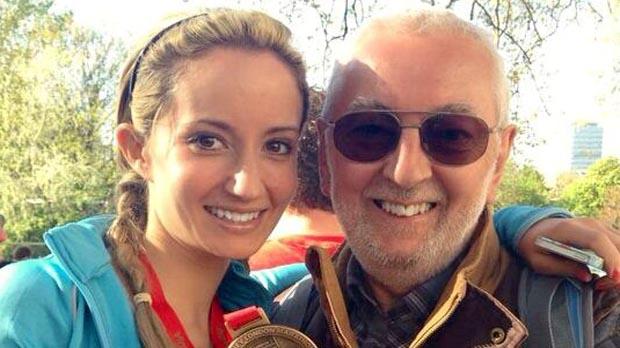 "I think it's really important that people keep signing up to these type of trials to push research forward."