A trial looking at treatment for children and young people with Wilms' tumour and clear cell sarcoma of the kidney (UKW-R WT 2001 02)
Coronavirus (COVID-19)
We know that this is an especially worrying time for people with cancer and their family and friends. We have separate information about coronavirus and cancer. Please read that information alongside this page. We will update that information as guidance changes.
Please note - this trial is no longer recruiting patients. We hope to add results when they are available.
This trial is looking at treatment for children and young people with Wilms' tumour and clear cell sarcoma of the kidney that has come back after treatment.
This trial is for children and young people up to and including the age of 17. We use the term 'you' in this summary, but if you are a parent, we are referring to your child.
Wilms' tumour and clear cell sarcoma of the kidney (CCSK) are types of kidney cancer that affect younger children and less often older children. They are usually treated with chemotherapy, surgery and radiotherapy. But sometimes these treatments do not work and the cancer continues to grow, or it comes back (recurs). It is then more difficult to treat these children.
At the moment, there is no standard treatment for this and treatments may vary. This trial aims to develop a standard treatment that is more effective.
The trial will also look at the role of high dose chemotherapy

and a bone marrow or stem cell transplant. Researchers think that they may benefit some children.
It is not clear which operations are useful and when it is best to have surgery. So the researchers will also collect information about surgical treatment to see which works best.
Who can enter
You can enter this trial if you
Have a Wilms' tumour or CCSK that has continued to grow despite treatment OR
Have a Wilms' tumour or CCSK that has come back (recurred) after treatment. If your cancer has come back a second or third time, the trial doctor will discuss whether you can take part in this trial
Have a separate primary cancer or cancers in your other kidney and you have had treatment with vincristine, dactinomycin (Actinomycin D) and doxorubicin (Adriamycin) chemotherapy you will be able to take part in one the treatment groups in this trial
Are aged less than 18 years
You cannot enter this trial if you have a rhabdoid tumour of the kidney.
Trial design
There are 3 treatment groups in this trial. Your doctor will explain which group you are in. This depends on a number of factors including
The stage of your cancer - whether the cancer is contained within the kidney or if it has spread outside the kidney to another part of the body
The treatment you have already had
How the cancer cells look under the microscope (the histology )
Blood test results
Before your treatment begins, you will have a central line or long line put in. This is also sometimes called a 'wiggly line'. It makes it easier to give chemotherapy and take blood samples.
If you are in group 1, you have the following chemotherapy drugs
If you are in group 2, you have chemotherapy with
For groups 1 and 2, further treatment after chemotherapy will depend on how well the treatment has worked. You may have radiotherapy, surgery, or a combination of these.
You may have an operation to remove any remaining cancer. For example, abdominal surgery, or lung surgery if cancer has spread to the lungs. If surgery to remove remaining cancer isn't possible, you may have radiotherapy, for example, to the abdomen, lungs or liver.
If you are in group 3, you have carboplatin, etoposide and cyclophosphamide. If this chemotherapy is working, you have your stem cells

or bone marrow collected in preparation for a transplant. This is called a stem cell harvest

or a bone marrow harvest

.
You then have high dose melphalan, followed by a stem cell or bone marrow transplant.
You may need further treatment with radiotherapy or surgery, as with groups 1 and 2. If you have surgery, you have your operation before high dose chemotherapy and a transplant. If you have radiotherapy, you have this after your transplant.
Hospital visits
You see a doctor for examinations and tests before treatment starts. Tests include
You may also have
You may have some of these tests again during and after your treatment. How often you visit hospital and how much time you spend in hospital depends on the treatment you are having. Your treatment may last between 9 months and a year. Visits and stays in hospital will be at least every 1 to 3 weeks
After your treatment has finished, you will see the doctor regularly. These appointments will be arranged on an individual basis.
How to join a clinical trial
Please note: In order to join a trial you will need to discuss it with your doctor, unless otherwise specified.
Please note - unless we state otherwise in the summary, you need to talk to your doctor about joining a trial.
Supported by
Cancer Research UK Children's Cancer Trials Team
University of Birmingham
NIHR Clinical Research Network: Cancer
Questions about cancer? Contact our information nurses
CRUK internal database number:
Please note - unless we state otherwise in the summary, you need to talk to your doctor about joining a trial.
Around 1 in 5 people take part in clinical trials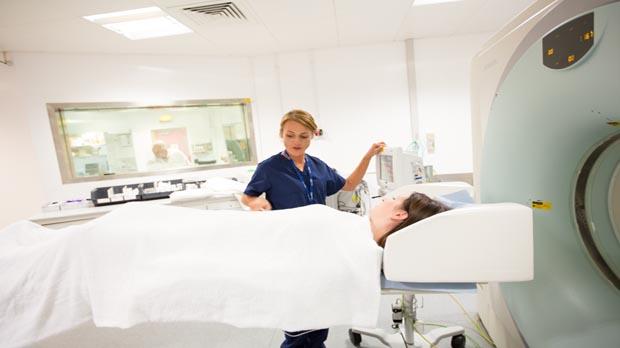 Around 1 in 5 people diagnosed with cancer in the UK take part in a clinical trial.