A trial looking at treatment for children and young people with neuroblastoma that hasn't spread (NB 2000 09)
This trial was looking at chemotherapy and surgery for children over 1 year old who had neuroblastoma.
We use the term 'you' in this summary, but of course if you are a parent, we are referring to your child.
Neuroblastoma is a rare type of cancer that develops in nerve cells, most commonly in nerve cells of the adrenal glands

. It usually affects babies and young children.
Children with neuroblastoma usually have a combination of treatments including surgery, chemotherapy and radiotherapy.
This trial was for children who had localised cancer that could not be removed with surgery. Localised means that there are no signs that the cancer has spread to other parts of the body.  
Some children with neuroblastoma have too many copies of a gene called MYCN

. This is known as MYCN amplification and can affect how neuroblastoma responds to treatment. The children taking part in this trial did not have MYCN amplification
The trial treatment plan was chemotherapy followed by surgery. The aim was to find out how well this treatment worked for children over 1 year old with localised neuroblastoma.
Summary of results
The trial team found that this treatment worked well for children under 18 months old. But children who are over 18 months when they are diagnosed may need to have more treatment.
For some children diagnosed with localised neuroblastoma, scans show that it would not be possible to remove the cancer completely. Or it would be too dangerous to have surgery because the tumour had grown around a major blood vessel or into the kidneys, for example.
In this trial, 160 children in this situation had chemotherapy before surgery. They had the drugs carboplatin, etoposide, cyclophosphamide, doxorubicin and vincristine. After 4 months of chemotherapy, doctors assessed whether or not they could then have surgery.
More than 8 out of 10 children (86%) had surgery at this point and surgeons were able to remove all the neuroblastoma (or nearly all of it) in more than 7 out of 10 children (74%).
The researchers looked at the number of children still alive 5 years after their diagnosis (overall survival). They found that overall this was nearly 9 out of 10 children (88%).
But the overall survival rates varied across different age groups. All the children diagnosed between the ages of 1 year and 18 months were alive after 5 years, but it was fewer than 9 out of 10 children (86%) who were aged between18 months and 5 years at diagnosis. And fewer than 7 out of 10 children (64%) who were over 5 years old when they were diagnosed.
The researchers also looked to see if the outcome of treatment was affected by how the neuroblastoma cells look under a microscope. Doctors call this the histology of the tumour. They classify neuroblastoma as having either favourable or unfavourable histology. In this trial, fewer children with unfavourable histology lived for 5 years after diagnosis.
The trial team concluded that this treatment plan worked well for children under 18 months old. But children over 18 months old, and children who have neuroblastoma with unfavourable histology, may need to have more intensive treatment including radiotherapy.
We have based this summary on information from the team who ran the trial. The information they sent us has been reviewed by independent specialists (peer reviewed

) and published in a medical journal. The figures we quote above were provided by the trial team. We have not analysed the data ourselves.
How to join a clinical trial
Please note: In order to join a trial you will need to discuss it with your doctor, unless otherwise specified.
Please note - unless we state otherwise in the summary, you need to talk to your doctor about joining a trial.
Supported by
Cancer Research UK Children's Cancer Trials Team
University of Birmingham
Children's Cancer and Leukaemia Group (CCLG)
National Institute for Health Research Cancer Research Network (NCRN)
University Hospitals of Leicester NHS Trust
University of Birmingham
CRUK internal database number:
Please note - unless we state otherwise in the summary, you need to talk to your doctor about joining a trial.
Charlie took part in a trial to try new treatments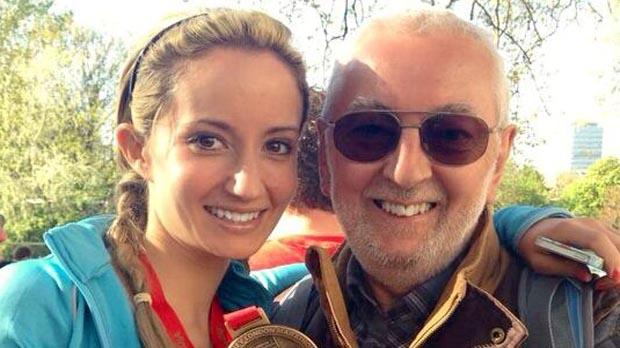 "I think it's really important that people keep signing up to these type of trials to push research forward."