A trial looking at treatment for children and young people with Hodgkin lymphoma (EuroNet-PHL-C1)
Please note - this trial is no longer recruiting patients. We hope to add results when they are available.
This trial is comparing different ways of treating Hodgkin lymphoma to help lower the risk of long term side effects. This trial is supported by Cancer Research UK.
This trial is for children and young people under 18 years old. We use the term 'you', but of course if you are a parent, we are referring to your child.
Doctors usually treat Hodgkin's lymphoma with chemotherapy and radiotherapy. These treatments often work very well. But all treatments have side effects and some can be long term. The researchers want to look at different ways of treating Hodgkin lymphoma to see if they can further improve treatment and reduce side effects.
Doctors usually treat Hodgkin lymphoma with a combination of chemotherapy drugs. Many people have radiotherapy after chemotherapy. But doctors think that some people may be having radiotherapy (and the side effects) without really needing it.
The aims of this trial are
To see if chemotherapy alone is as good as chemotherapy and radiotherapy for some people with Hodgkin lymphoma
To look at the long term effects of these drugs on fertility
Who can enter
You can enter this trial if you
Have been diagnosed with Hodgkin lymphoma
Are under 18 years old
Are prepared to use reliable contraception (if you are sexually active) while you are taking part in the trial
You cannot enter this trial if you
Have a type of Hodgkin lymphoma called lymphocyte predominant Hodgkin lymphoma
Have already had chemotherapy or radiotherapy
Have any other type of cancer
Have HIV
Have any other serious medical condition
Are allergic to (or unable to have) any of the drugs in the trial
Have taken part in another trial or had any other experimental treatment less than 30 days before starting this trial
Are pregnant or breastfeeding
Trial design
Everyone taking part in this trial will be put in one of 3 treatment groups. The group you are in depends on the stage of your cancer. Your doctor will tell you more about this if you are asked to join the trial.
To start with, everybody will have 2 cycles of treatment with a combination of drugs called OEPA. This is vincristine, etoposide, prednisolone and doxorubicin. Each cycle lasts 4 weeks.
You will have some tests, including a PET scan, 2 weeks after you finish the OEPA chemotherapy. This will show how well the chemotherapy has worked, and whether you will need radiotherapy.
The treatment you have next will depend on which group you are in.
If you are in treatment group 1 and your test results show a good response, you won't need radiotherapy. If the test results show that your lymphoma may still be active, you will have radiotherapy. You will start this as soon as possible (no more than 35 days) after your last cycle of chemotherapy.
If you are in treatment group 2 or 3, you will have more chemotherapy. You may also have radiotherapy depending on your scan results. Your doctor will discuss this individually with you. Group 2 will have 2 more cycles of chemotherapy. And group 3 will have at least 4 more cycles of chemotherapy.
Please note - when the trial started, there were 2 different types of chemotherapy. The trial was randomised and people had 1 of the 2 chemotherapy combinations below.
But early results showed that the combination containing dacarbazine worked as well as the combination containing procarbazine, so this randomisation was stopped in February 2012. Everybody joining the trial after that who was in treatment group 2 or 3 had COPDAC chemotherapy.
If you have radiotherapy, you generally start this between 2 and 3 weeks after you finish chemotherapy.
For all groups, the researchers  ask if they can take a small sample of blood and keep a sample of tissue from when you had your biopsy to diagnose your Hodgkin lymphoma. They would like to use this for research in the future to learn more about the disease. If you do not want to give these samples, you do not have to. You can still take part in the trial.
Hospital visits
You will see the doctors and have some tests before you take part in this trial. The tests include
Physical examination
Blood tests
Heart trace (ECG )
Heart scan (echocardiogram )
You may also need to have a
You will have to go to hospital several times during each cycle of chemotherapy and you will have regular blood tests throughout your treatment. You will go to hospital each day (Monday to Friday) for several weeks if you have radiotherapy.
You will see your doctor 6 weeks after you finish treatment, and then
Every 6 to 12 weeks for the first two years
Every 3 months for the third year
Every 6 months for the next 2 years
Your doctor will decide how often they will see you after this
Your doctors will ask you if they can carry out a fertility assessment before your treatment and once a year afterwards, which includes blood tests. If you do not want to have this fertility assessment you can still take part in the trial.
How to join a clinical trial
Please note: In order to join a trial you will need to discuss it with your doctor, unless otherwise specified.
Please note - unless we state otherwise in the summary, you need to talk to your doctor about joining a trial.
Supported by
Cancer Research UK
Cancer Research UK Children's Cancer Trials Team
University of Birmingham
European Paediatric Hodgkin's Lymphoma Network
Experimental Cancer Medicine Centre (ECMC)
NIHR Clinical Research Network: Cancer
Other information
This is Cancer Research UK trial number CRUK/08/007.
CRUK internal database number:
Please note - unless we state otherwise in the summary, you need to talk to your doctor about joining a trial.
Cara took part in a clinical trial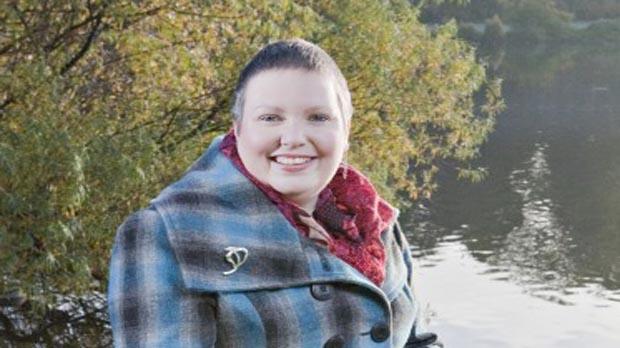 "I am glad that taking part in a trial might help others on their own cancer journey."