A trial looking at treatment for advanced osteosarcoma
This trial looked at pemetrexed (Alimta) for people with osteosarcoma that was locally advanced

or had spread to another part of the body, and who had already had chemotherapy.
Osteosarcoma is a type of bone cancer. Doctors usually give chemotherapy to treat advanced osteosarcoma. But at some point, the cancer may start to grow again, and may spread to another part of the body. If this happens, doctors tend to give more chemotherapy, but it is not clear what the best drug is to use.
Doctors hoped that a chemotherapy drug called pemetrexed may have helped to slow down the growth of the cancer. Doctors already use pemetrexed to treat a cancer called mesothelioma. But they wanted to see if it could be used to treat other types of cancer.
The aims of this trial were to
Find out how well pemetrexed worked for osteosarcoma
Learn more about the side effects
Summary of results
The study team found that pemetrexed didn't work as well as they hoped.   
This trial recruited 32 people. Everyone had pemetrexed.
When the researchers looked at how well the osteosarcoma had responded they found that in
1 person it had shrunk – partial response
15 people it had stayed the same – stable disease
Unfortunately after treatment one person died. This could have been due to a complication of the pemetrexed. But the researchers were not sure.  
The most common side effects reported were
Weakness and lack of energy
The trial team concluded that pemetrexed was not as good a treatment for osteosarcoma as they had hoped for.
The researchers are continuing to follow up the people who took part in the trial to see how they are getting on. We will update this summary as more results become available.
We have based this summary on information from the team who ran the trial. The information they sent us has been reviewed by independent specialists (peer reviewed

) but may not have been published in a medical journal.  The figures we quote above were provided by the trial team. We have not analysed the data ourselves.
 
How to join a clinical trial
Please note: In order to join a trial you will need to discuss it with your doctor, unless otherwise specified.
Please note - unless we state otherwise in the summary, you need to talk to your doctor about joining a trial.
Supported by
Eli Lilly and Company Limited
Experimental Cancer Medicine Centre (ECMC)
CRUK internal database number:
Please note - unless we state otherwise in the summary, you need to talk to your doctor about joining a trial.
Charlie took part in a trial to try new treatments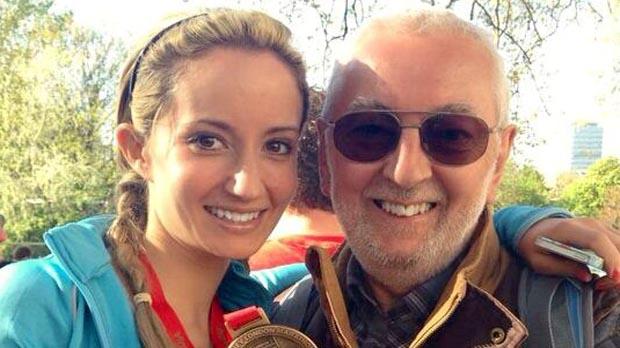 "I think it's really important that people keep signing up to these type of trials to push research forward."