A trial looking at treatment for adults with primary thrombocythaemia (PT1)
Coronavirus (COVID-19)
We know that this is an especially worrying time for people with cancer and their family and friends. We have separate information about coronavirus and cancer. Please read that information alongside this page. We will update that information as guidance changes.
Please note - this trial is no longer recruiting patients. We hope to add results when they are available.
This trial is looking at treatment to control symptoms of primary thrombocythaemia (PT).
Primary thrombocythaemia is a condition which causes too many platelets to be made in the bone marrow. It increases the risk of developing blood clots or having a stroke. There is a small chance that primary thrombocythaemia may develop into a cancer of the white blood cells (leukaemia).
Doctors can treat PT with drugs such as aspirin and a drug called hydroxycarbamide (used to be called hydroxyurea).
The aim of this trial is to follow people who have been diagnosed with PT and collect information about the condition and the side effects of treatment.
Who can enter
You can enter this trial if you:
Have been diagnosed with primary thrombocythaemia
Have no other blood or bone marrow disorders
Are prepared to use reliable contraception throughout the trial if there is any chance that you or your partner could become pregnant
Are at least 18 years old
You cannot enter this trial if you:
Are pregnant or breastfeeding
Have any other serious medical condition
Are older than 40 years of age
Trial design
This trial will recruit about 1,600 patients over several years. The trial started with 3 groups - low risk, intermediate risk and high risk. You are put into a group according to your age, which affects your risk of developing a blood clot.
After the high and intermediate risk groups stopped recruiting patients, the trial carried on recruiting people who were classified as having low risk PT for longer. They were under the age of 40.
Earlier in the trial, some of the people in the intermediate risk group had hydroxycarbamide and some people in the high risk group had a drug called anagrelide. The treatment for people taking part with low risk PT was aspirin. You take this as a tablet each day.
Hospital visits
Before you start treatment, you will see the trial doctors and have some tests. The tests include
Physical examination
Blood tests
Heart trace (ECG)
You will have regular blood tests and the trial doctors will take a swab from the inside of your mouth once a year.
You may have another bone marrow test every 3 years. And you will have follow up appointments for about 5 years.
Side effects
All drugs have side effects. At the dose used in this trial, aspirin has few side effects - but it should not be taken regularly on an empty stomach as it irritates the stomach lining and can cause indigestion and heartburn.
How to join a clinical trial
Please note: In order to join a trial you will need to discuss it with your doctor, unless otherwise specified.
Please note - unless we state otherwise in the summary, you need to talk to your doctor about joining a trial.
Chief Investigator
Professor Tony Green
Dr Claire Harrison
Supported by
Cambridge University Hospitals NHS Foundation Trust
Cancer Research UK
Experimental Cancer Medicine Centre (ECMC)
Medical Research Council (MRC)
NIHR Clinical Research Network: Cancer
University of Cambridge
Questions about cancer? Contact our information nurses
CRUK internal database number:
Please note - unless we state otherwise in the summary, you need to talk to your doctor about joining a trial.
Charlie took part in a trial to try new treatments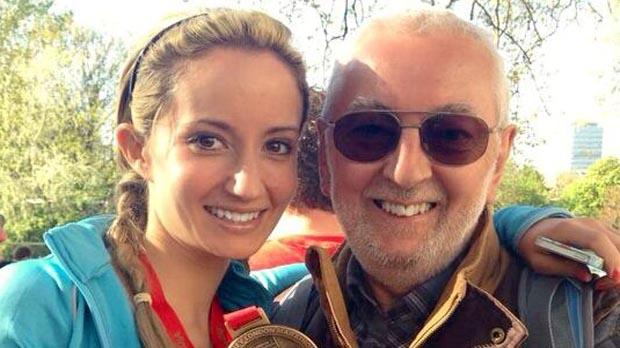 "I think it's really important that people keep signing up to these type of trials to push research forward."