A trial looking at treatment for acute promyelocytic leukaemia (AML 19)
Please note - this trial is no longer recruiting patients. We hope to add results when they are available.
Cancer type:
Acute myeloid leukaemia (AML)
This trial is looking at treatment for a type of acute myeloid leukaemia called acute promyelocytic leukaemia (APL). It is for people who are fit enough to have treatment. This trial is supported by Cancer Research UK.
Who can enter
The following bullet points list the entry conditions for this trial. If you are unsure about any of these speak with your doctor or the trial team. They will be able to advise you. 
You may be able to join this trial if all of the following apply. You
Are well enough to be up and about for at least half the day (performance status 0, 1 or 2) 
Have satisfactory blood test results
Are aged over 16 years
Are willing to use reliable contraception during treatment and for 1 month afterwards if there is any chance that you or your partner could become pregnant
You cannot join this trial if any of these apply. You
Have certain heart problems 
Have problems with numbness and tingling in your hands and feet (peripheral neuropathy) unless this is only mild
Have any other cancer that needs treatment 
Are HIV (Human Immunodeficiency Virus) positive 
Are pregnant or breastfeeding
Trial design
This is a phase 3 trial. The researchers need 3000 people to join the whole of the AML 19 trial (including people with AML and high risk MDS). 
In this trial you have treatment called AIDA. This includes the drugs
You have tretinoin as tablets every day for 60 days. You have idarubicin through a drip into a vein on 4 different occasions over a period of about 1 week.
This is the 1st course of treatment.
You have 3 further courses of AIDA, each about 1 month apart. For these courses you have 
Tretinoin tablets twice a day, every day for 15 days 
4 or 5 treatments with idarubicin (or a similar drug) over a period of 7 days
Everyone having AIDA will be asked to fill out a questionnaire at the start of treatment and on 2 more occasions during treatment. This will ask you about your quality of life.
You then finish treatment as part of this trial. Your doctor will discuss further appointments and treatment with you.
Hospital visits
You will see the doctors and have some tests before you start treatment. The tests include 
Blood tests
Physical examination
You have the above tests again during and after your treatment.
You may be able to have some of your treatment as a day patient, so you go home the same day. You still need to go to hospital quite often (for example 2 to 3 times a week) to see a doctor, have tests and have your treatment, if it is due.  
Your doctor or nurse will explain how often you need to visit hospital during and after your treatment.
Side effects
The most common side effects of treatment with AIDA includes
We have more detailed information about
How to join a clinical trial
Please note: In order to join a trial you will need to discuss it with your doctor, unless otherwise specified.
Please note - unless we state otherwise in the summary, you need to talk to your doctor about joining a trial.
Supported by
Cancer Research UK
Cardiff University
Experimental Cancer Medicine Centre (ECMC)
NIHR Clinical Research Network: Cancer
Other information
This is Cancer Research UK trial number CRUK/13/35
CRUK internal database number:
Please note - unless we state otherwise in the summary, you need to talk to your doctor about joining a trial.
Charlie took part in a trial to try new treatments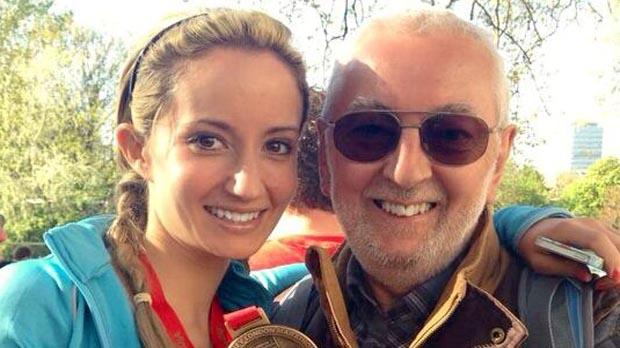 "I think it's really important that people keep signing up to these type of trials to push research forward."