A trial looking at the use of the CA125 blood test to help monitor women with advanced ovarian cancer
This trial looked at whether the CA125 blood test was a reliable way to measure if new treatments for ovarian cancer were working or not. This trial was supported by Cancer Research UK.
The trial was for women who had
These cancers are treated in the same way, so when we use the term ovarian cancer in this summary, we are referring to all of these.
More about this trial
If you have advanced ovarian cancer you may have cancer treatments such as chemotherapy. But there is a risk that your cancer will come back or continue to grow despite this treatment. Further treatment may help to stop or control the growth of your cancer.
Doctors wanted to find a reliable way to find out if new treatments were working. A test called the CA125 blood test is already used to monitor ovarian cancer and treatment. CA125 is a chemical that is given off by some cancer cells and can be measured by a blood test.
If a woman has a raised CA125 level when diagnosed with ovarian cancer, it may be possible to follow the level of CA125 in the blood to get an idea of how well treatment is working. But the test is not completely reliable.
In this trial, researchers looked more closely at CA125. They tried to find out if changes in the levels of CA125 would reliably show if treatment was working.
The women taking part had tamoxifen, a type of hormone therapy

. This was because they had no symptoms from their cancer and they wanted to delay starting standard chemotherapy

which has more side effects than tamoxifen. Doctors sometimes use tamoxifen to treat ovarian cancer because trials have shown that it can help to slow the growth of the cancer.
The aim of this trial was to see if it was possible to use the change in the rate at which CA125 rises to find out if a new treatment for advanced ovarian cancer is working.
Summary of results
The trial team found that it may be possible to use the levels of CA125 to see whether a new treatment is working or not.
This trial recruited 235 women whose ovarian cancer had come back after having chemotherapy. The researchers took blood samples from them each month to measure the level of CA125. When their levels started to rise, the women started taking tamoxifen. The researchers needed at least 4 levels of CA125 before starting tamoxifen and at least another 4 levels after the women started tamoxifen.
Of those who started tamoxifen, 81 women had 4 or more levels of CA125 taken before starting treatment and at least another 4 levels after they started treatment. The team looked at the rate that CA125 levels were rising before and after these women had started treatment. They found that there was a significant difference in the results before having tamoxifen and after they had started tamoxifen. This couldn't have happened by chance and so was statistically significant

.
The trial team concluded that it may be possible to use the change in the rate at which levels of CA125 rises to see if a new treatment is working, but further trials are needed to confirm this.
We have based this summary on information from the team who ran the trial. The information they sent us has been reviewed by independent specialists (peer reviewed

) and published in a medical journal. The figures we quote above were provided by the trial team. We have not analysed the data ourselves.
How to join a clinical trial
Please note: In order to join a trial you will need to discuss it with your doctor, unless otherwise specified.
Please note - unless we state otherwise in the summary, you need to talk to your doctor about joining a trial.
Supported by
Cancer Research UK
East and North Hertfordshire NHS Trust
Experimental Cancer Medicine Centre (ECMC)
NIHR Clinical Research Network: Cancer
Other information
This is Cancer Research UK trial number CRUKE/04/014.
If you have questions about the trial please contact our cancer information nurses
Freephone 0808 800 4040
CRUK internal database number:
Please note - unless we state otherwise in the summary, you need to talk to your doctor about joining a trial.
Cara took part in a clinical trial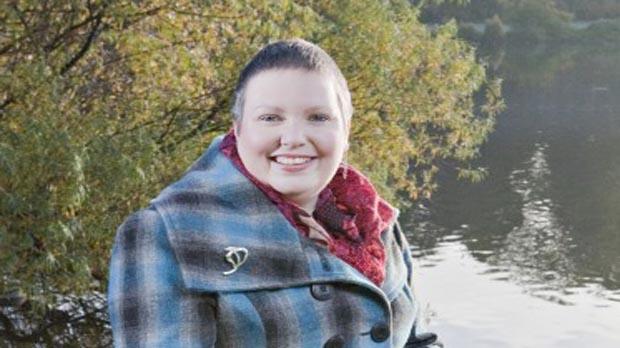 "I am glad that taking part in a trial might help others on their own cancer journey."