A trial looking at the timing of radiotherapy for rectal cancer (CR07)
Cancer type:
Bowel (colorectal) cancer
This trial compared radiotherapy before surgery with radiotherapy after surgery for cancer of the back passage (rectum).
Surgery is the usual treatment for rectal cancer. This remains the best form of treatment. But some patients are known to do better if they have radiotherapy before surgery.
The aim of this trial was to find out if it was better to have radiotherapy before or after surgery. Patients having radiotherapy after surgery could be given a small dose of a chemotherapy drug called 5FU, as this helps the radiotherapy to work better (chemoradiotherapy).
Summary of results
The research team found that it was better to give radiotherapy before surgery to lower the chance of rectal cancer coming back in the area it first started (local recurrence

).
It was a randomised trial and recruited 1,350 people
Half went into the 'radiotherapy before surgery' group
Half went into the 'chemoradiotherapy after surgery' group
Not everyone in the second group had chemoradiotherapy. This depended on different factors, including whether or not they had clear margins

after surgery.
When the research team analysed their results, they had followed the progress of those taking part for an average of 4 years. They found that
330 people had died (157 in the radiotherapy before surgery group and 173 in the chemoradiotherapy after surgery group)
The cancer had come back locally in more people in the chemoradiotherapy after surgery group (72 people) than in the other group (27 people)
3 years after treatment, more people were alive and cancer free (disease free survival) in the group having radiotherapy before surgery (77.5%) compared to the group having it after surgery (71.5%)
The number of people alive, with or without any signs of cancer, (overall survival) was the same in both groups
The research team did look at the side effects of radiotherapy before and after surgery, and how it affects patients' quality of life, but they will publish these results separately.
We have based this summary on information from the team who ran the trial. The information they sent us has been reviewed by independent specialists (peer reviewed

) and published in a medical journal. The figures we quote above were provided by the trial team. We have not analysed the data ourselves.
How to join a clinical trial
Please note: In order to join a trial you will need to discuss it with your doctor, unless otherwise specified.
Please note - unless we state otherwise in the summary, you need to talk to your doctor about joining a trial.
Chief Investigator
Dr David Sebag-Montefiore
Supported by
Medical Research Council (MRC)
NIHR Clinical Research Network: Cancer
CRUK internal database number:
Please note - unless we state otherwise in the summary, you need to talk to your doctor about joining a trial.
Charlie took part in a trial to try new treatments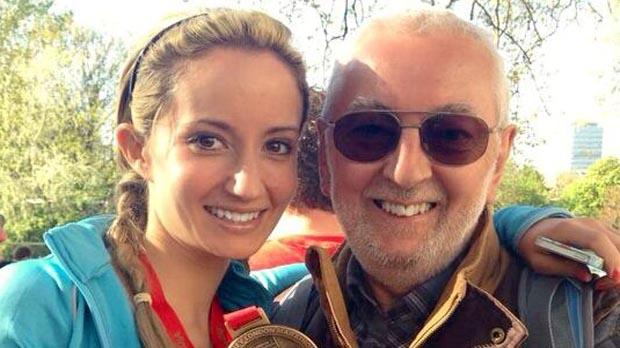 "I think it's really important that people keep signing up to these type of trials to push research forward."