A trial looking at the monoclonal antibody Chi Lob 7/4 for advanced cancer
This trial looked at treating advanced cancer with a monoclonal antibody called Chi Lob 7/4. This trial was supported by Cancer Research UK.
More about this trial
Most cancers are treated with standard treatments such as surgery, chemotherapy, radiotherapy or hormone therapy. But sometimes cancer comes back after initial treatment. If that happens the cancer is more difficult to treat.
CD40 is a protein (antigen) found on the surface of some cancer cells and some cells in the immune system. Chi Lob 7/4 is a monoclonal antibody which works in 2 different ways.
It targets cancer cells with CD40 antigen on their surface and this may lead to the cancer cells being killed.
It may help normal immune system cells to recognise and kill cancer cells.
Doctors hoped that this new drug would be useful for treating advanced cancer that is no longer responding to standard treatment.
Research carried out in laboratories has shown that the Chi Lob 7/4 monoclonal antibody targets and kills cancer cells. But this was the first time that it was tested in patients.
The aims of the trial were to find out
The best dose of Chi Lob 7/4 to give
What the side effects are
How well it works
What happens to Chi Lob 7/4 in your body
How quickly your body gets rid of it
Summary of results
From this phase 1 clinical trial, doctors found that Chi Lob 7/4 was safe to give. Everybody in the trial had advanced cancer

. No one who had Chi Lob 7/4 had an improvement in their cancer, but some people's cancer stayed the same and didn't get any worse.
The doctors aimed to give Chi Lob 7/4 through a drip into a vein once a week for up to 4 weeks. The first 3 patients had the lowest dose of Chi Lob 7/4. The next 3 patients had a higher dose. And so on, until the doctors found the best dose of Chi Lob 7/4 to give.
In total 28 people had Chi Lob 7/4 and 25 people had treatment over 4 weeks. The best dose given (the maximum tolerated dose) was 200mg.
The most common side effects which the doctors thought were probably related to having Chi Lob 7/4 were
A reaction to having the drug causing shivering, low blood pressure and a high temperature (fever)
Headache
Tiredness
Diarrhoea
Because of the possibility of having a reaction to the drug, people given higher doses than 50 mg had steroids, an anti-allergy drug and paracetamol to control a high temperature before the Chi Lob 7/4.
The doctors looked at how the drug works in the body. They found that
In 7 people there was a reaction which could mean that the immune system was activated but this response was not seen in people who had more than 50mg of the drug
There was a fall in the numbers of certain cells that are an important part of the immune system, B cells and NK (natural killer) cells
There were increases in the levels of some proteins which encourage the body to make other types of immune cells such as IL-12 and IL-6
The level of the drug in the blood peaked in the first 3 hours after it was given. There was no evidence of the drug in the blood of anyone who had it 8 weeks after it was given.
15 people's cancer remained the same (stable disease) after 8 weeks of the trial.
In conclusion Chi Lob 7/4 is a safe drug and it did activate the immune system but in this trial it did not improve the cancer of anyone who took part. The researchers think that in the future it should be tested in combination with chemotherapy or another type of monoclonal antibody.
We have based this summary on information from the research team. The information they sent us has been reviewed by independent specialists (peer reviewed

) and published in a medical journal. The figures we quote above were provided by the trial team who did the research. We have not analysed the data ourselves.
How to join a clinical trial
Please note: In order to join a trial you will need to discuss it with your doctor, unless otherwise specified.
Please note - unless we state otherwise in the summary, you need to talk to your doctor about joining a trial.
Supported by
Cancer Research UK (Centre for Drug Development)
Experimental Cancer Medicine Centre (ECMC)
CRUK internal database number:
Please note - unless we state otherwise in the summary, you need to talk to your doctor about joining a trial.
Cara took part in a clinical trial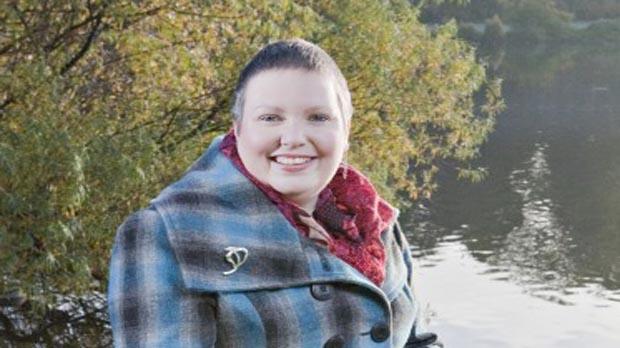 "I am glad that taking part in a trial might help others on their own cancer journey."