A study looking at relaxation therapy and guided imagery for people with bowel cancer (PERI study)
Cancer type:
Bowel (colorectal) cancer
In this study, researchers looked at the effect of relaxation and guided imagery on patients with bowel cancer who were having chemotherapy.
Researchers thought that using relaxation techniques and visualisation (or guided imagery) might be helpful in improving the quality of life of bowel cancer patients. Visualisation can include imagining your body getting as healthy as it can be, or your body's defences attacking cancer cells.
These techniques had been found to be helpful for people having chemotherapy for locally advanced breast cancer in an earlier study.
The aim of this study was to see if relaxation and guided imagery could improve the quality of life of people with bowel cancer.
Summary of results
The research team found that guided imagery and relaxation didn't significantly change people's mood or quality of life.
This study recruited 151 people with Dukes B, Dukes C or Dukes D bowel cancer who were due to have chemotherapy. They were randomised into 4 groups.
Group 1 had "self-initiated support" (SIS) from trained specialist nurses
Group 2 had SIS and relaxation
Group 3 had SIS and guided imagery
Group 4 had SIS, relaxation and guided imagery
The people in groups 2, 3 and 4 learned how to do relaxation or guided imagery using recorded instructions. They were asked to practice every day while they were having chemotherapy. The research team used various tools to assess mood, well being, anxiety and depression on several occasions while these people were having treatment.
The results showed that there was no significant difference in quality of life and mood between the 4 groups. This could be because learning the techniques using recorded instructions only was less effective than using the combination of recorded instructions and live training. The research team are now doing another study comparing recorded instructions and live training with recorded instructions on their own.
They also found that the level of psychological and psychiatric problems in all groups, including SIS on its own, was very low compared with levels reported in other studies of people with bowel cancer. They feel these results demonstrate the high quality of SIS provided by the specialist nurses in this study.
We have based this summary on information from the team who ran the trial. The information they sent us has been reviewed by independent specialists (peer reviewed

) but may not have been published in a medical journal. The figures we quote above were provided by the trial team. We have not analysed the data ourselves.
How to join a clinical trial
Please note: In order to join a trial you will need to discuss it with your doctor, unless otherwise specified.
Please note - unless we state otherwise in the summary, you need to talk to your doctor about joining a trial.
Chief Investigator
Professor Leslie G Walker
Supported by
Cancer Research UK
Hull and East Yorkshire NHS Trust
National Institute for Health Research Cancer Research Network (NCRN)
CRUK internal database number:
Please note - unless we state otherwise in the summary, you need to talk to your doctor about joining a trial.
Alan took part in a clinical trial for bowel cancer patients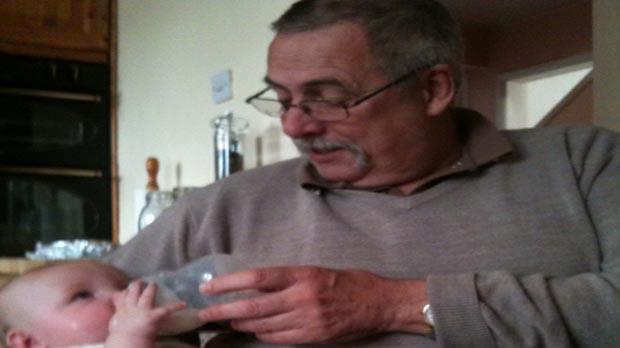 "I think it's essential that people keep signing up to these type of trials to push research forward."