A trial looking at reduced dose chemotherapy for advanced bowel cancer (FOCUS2 CR09)
Cancer type:
Bowel (colorectal) cancer
The aim of this trial was to see if a lower dose of chemotherapy was useful for treating people with advanced bowel cancer who were not able to have full dose treatment. This trial was supported by Cancer Research UK.
Bowel cancer that spreads to another area of the body is called advanced cancer. If possible doctors use chemotherapy to treat it. But chemotherapy can cause unwanted side effects, and some patients are not well enough to have full doses of chemotherapy. For these patients, doctors often use lower doses of chemotherapy, but they are not exactly sure how best to do this or how well it works.
This trial looked at giving lower doses of 4 different combinations of chemotherapy. The drugs used were fluorouracil (5FU), capecitabine (Xeloda) and oxaliplatin. When the trial started these drugs were already licensed in the UK to treat cancer, including bowel cancer.
The aims of this trial were to see
If people taking capecitabine (a tablet) have a better quality of life than those having 5FU (an injection)
If it is better to give oxaliplatin from the start of treatment, or to wait and use it later
If there is a way of working out in advance who will benefit from chemotherapy
Summary of results
The research team found that
A high proportion of patients benefited from treatment, but patients who had the tablet form chemotherapy (capecitabine) did not have a better quality of life than those having the 5FU infusion
The combination of oxaliplatin with capecitabine or 5FU worked better than capecitabine or 5FU on their own, but it did not affect how long people lived for
The trial identified several factors that may help doctors predict how useful chemotherapy will be for people with advanced cancer
This was a randomised trial. It recruited 459 people who were not well enough to have full dose chemotherapy. They were put into one of 4 groups.
Group A had 5FU on its own
Group B had 5FU and oxaliplatin
Group C had capecitabine on its own
Group D had capecitabine and oxaliplatin
Everyone had reduced dose chemotherapy to start with. But 6 weeks later, more than 1 in 3 people (37%) were well enough to have a higher dose of chemotherapy. About 1 in 7 people (14%) were able to have full dose chemotherapy.
When the research team looked at how good the treatments were at stopping the cancer growing, they found that there was no difference between 5FU and capecitabine. Those having oxaliplatin did slightly better than those who didn't, but it wasn't significant in statistical terms

. This means it could be down to chance.
Surprisingly, capecitabine caused more serious side effects than 5FU. Although the addition of oxaliplatin didn't cause more severe side effects overall, it did increase some side effects. People having oxaliplatin were less likely to go on to have the full dose of chemotherapy, and fewer people said that it had improved their quality of life.
By using a number of different health questionnaires and physical assessments, the research team found several factors that could predict how helpful chemotherapy would be for this group of patients. The factors include
The research team plan to use these assessments in other trials and hope to find a way to help doctors and people with advanced cancer decide on whether to use chemotherapy or not.
We have based this summary on information from the team who ran the trial. The information they sent us has been reviewed by independent specialists (peer reviewed

) and published in a medical journal. Any figures we quote above were provided by the trial team. We have not analysed the data ourselves.
How to join a clinical trial
Please note: In order to join a trial you will need to discuss it with your doctor, unless otherwise specified.
Please note - unless we state otherwise in the summary, you need to talk to your doctor about joining a trial.
Supported by
Cancer Research UK
Medical Research Council (MRC)
National Institute for Health Research Cancer Research Network (NCRN)
Other information
This is Cancer Research UK trial number CRUK/03/003.
CRUK internal database number:
Please note - unless we state otherwise in the summary, you need to talk to your doctor about joining a trial.
Cara took part in a clinical trial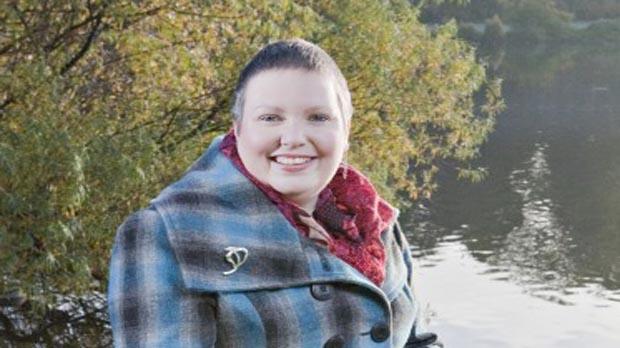 "I am glad that taking part in a trial might help others on their own cancer journey."