A trial looking at radiotherapy and chemotherapy before surgery for locally advanced rectal cancer (RICE NWCOG-2)
Coronavirus (COVID-19)
We know that this is an especially worrying time for people with cancer and their family and friends. We have separate information about coronavirus and cancer. Please read that information alongside this page. We will update that information as guidance changes.
Cancer type:
Bowel (colorectal) cancer
This trial looked at radiotherapy with irinotecan and capecitabine chemotherapy before surgery to remove locally advanced rectal cancer.
Doctors often treat rectal cancer with surgery. But sometimes the cancer is too big to remove straight away. So they may give radiotherapy before surgery. This is to shrink the cancer, making the operation easier and more successful.
Doctors thought that combining chemotherapy drugs with radiotherapy before surgery might work better than radiotherapy alone. But they were not sure. In this trial, they gave irinotecan (Campto) and capecitabine (Xeloda) with radiotherapy. Both these drugs are used to treat advanced bowel cancer, but are not usually given together with radiotherapy.
The aims of this trial were to find out
The best dose of irinotecan and capecitabine to use with radiotherapy
What the side effects of irinotecan and capecitabine with radiotherapy were
How well this combination worked
Summary of results
The trial team found the best dose of capecitabine and irinotecan to give with radiotherapy and learned about side effects.
The trial recruited 47 people, but 1 person decided not to go ahead. Of the 46 who had treatment, the first 3 had a low dose of irinotecan and capecitabine. As they didn't have any bad side effects, the next 3 people had a higher dose and so on, for 4 different doses. This is called a dose escalation study. The side effects included
Of these 46 people, 43 had their cancer measured. The cancer had
Shrunk in 18 people
Stayed the same in 25 people
Of these 43 people, 34 had cancer cells in some of their lymph nodes. Doctors found that of these 34 people
Fewer lymph nodes contained cancer after treatment in 30 people
The number of lymph nodes containing cancer stayed the same in 4 people
The research team concluded that irinotecan and capecitabine with radiotherapy worked well. And that this combination should be further studied in a larger trial with more people.
We have based this summary on information from the team who ran the trial. The information they sent us has been reviewed by independent specialists (peer reviewed

) and published in a medical journal. The figures we quote above were provided by the trial team. We have not analysed the data ourselves.
How to join a clinical trial
Please note: In order to join a trial you will need to discuss it with your doctor, unless otherwise specified.
Please note - unless we state otherwise in the summary, you need to talk to your doctor about joining a trial.
Supported by
Experimental Cancer Medicine Centre (ECMC)
National Institute for Health Research Cancer Research Network (NCRN)
North West/North Wales Colorectal Oncology Group (NWCOG)
Questions about cancer? Contact our information nurses
CRUK internal database number:
Please note - unless we state otherwise in the summary, you need to talk to your doctor about joining a trial.
Cara took part in a clinical trial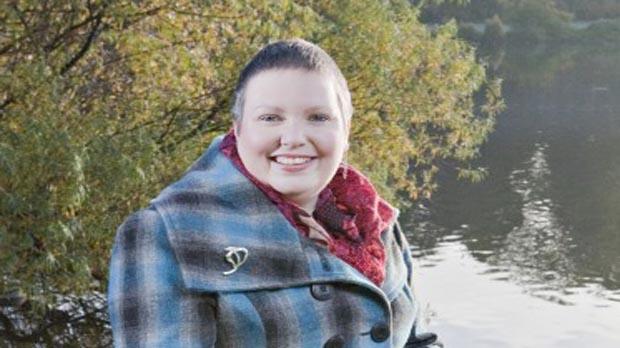 "I am glad that taking part in a trial might help others on their own cancer journey."