A trial looking at everolimus, cisplatin and etoposide for small cell lung cancer
This trial looked at a drug called everolimus in combination with cisplatin and etoposide chemotherapy for small cell lung cancer that has spread.
Doctors use chemotherapy to treat small cell lung cancer. The drugs they use most often are cisplatin and etoposide.
Everolimus is a type of biological therapy. It is also known as RAD 001 or Afinitor. It was first developed for people who have had a heart or kidney transplant. It helps to stop the body rejecting the new organ. But we know from research that everolimus may also help to stop cancer cells growing.
In this trial, people had everolimus as well as cisplatin and etoposide chemotherapy, to see if it helped.
The aims of the trial were to
Find out how well the combination of everolimus and chemotherapy works for extensive small cell lung cancer
See how safe the treatment is
Learn more about the side effects
Summary of results
The research team did find a safe dose of everolimus for patients with small cell lung cancer, but feel it's unlikely that it will be used for these patients in future.
This trial recruited 40 patients who had extensive small cell lung cancer and had not yet had treatment. Some people had everolimus every day, and some people had it once a week. Everyone taking part had etoposide and cisplatin once every 3 weeks.
The first few people in each group had a lower dose of everolimus. The next few people in each group had a higher dose. This is called a dose escalation study. Researchers do this to find the best dose of a drug to use.
The research team looked at the results of the first 28 people, and found that many people had had problems with a drop in white blood cells and increased risk of infection. So the trial team decided that everyone else who took part would have a growth factor called granulocyte colony stimulating factor (G-CSF), to try and stop this happening. G-CSF stimulates the production of white blood cells. They also decided that everyone would have daily treatment rather than weekly treatment.
Having looked at the side effects of all the different groups in this trial, the trial team decided that the lower dose of daily everolimus, with G-CSF, was the best option.
When they looked at how well the treatment had worked, they found that the cancer had got smaller in
4 out of 10 people (40%) who had daily treatment without G-CSF
11 out of 18 people (61%) who had weekly treatment without G-CSF
7 out of 12 people (58%) who had daily treatment with GCSF
Other trials looking at just etoposide and cisplatin (without everolimus) have shown similar results.
Overall the trial team concluded that it's unlikely that the combination of everolimus, etoposide and cisplatin will be looked at any further for this group of patients. This is partly because of the side effects, and partly because it didn't seem to work any better than etoposide and cisplatin alone.
We have based this summary on information from the team who ran the trial. The information they sent us has been reviewed by independent specialists (peer reviewed

) and published in a medical journal. The figures we quote above were provided by the trial team. We have not analysed the data ourselves.
How to join a clinical trial
Please note: In order to join a trial you will need to discuss it with your doctor, unless otherwise specified.
Please note - unless we state otherwise in the summary, you need to talk to your doctor about joining a trial.
Supported by
Experimental Cancer Medicine Centre (ECMC)
Novartis
CRUK internal database number:
Please note - unless we state otherwise in the summary, you need to talk to your doctor about joining a trial.
Cara took part in a clinical trial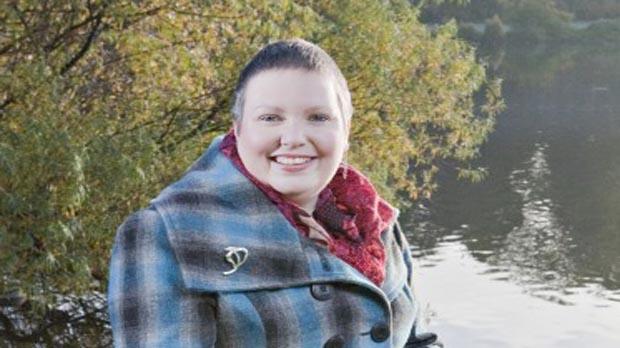 "I am glad that taking part in a trial might help others on their own cancer journey."