A trial looking at platelet transfusions during treatment for cancer of the blood or lymphatic system (TOPPS)
Coronavirus and cancer
We know it's a worrying time for people with cancer, we have information to help. If you have symptoms of cancer contact your doctor.
This trial looked at using platelet transfusions during chemotherapy for a blood cancer (haematological malignancy).
Chemotherapy can slow the production of blood cells by killing them off as they grow and divide. During chemotherapy treatment, the doctors measure the number of blood cells you have. They call this your blood count.
Platelets are one type of blood cell. They are very important in blood clotting and help to stop bleeding. If the number of platelets in your blood is low you may bruise easily, have nosebleeds or bleed more than usual from cuts or grazes. Most bleeds are small. Very occasionally the bleeding can be more serious.
When your blood tests show that your platelet count is very low, your doctors will usually give you platelet transfusions

. It is like having a blood transfusion, but the fluid is clear as it contains only platelets. All the red cells and white cells have been taken out. Having a platelet transfusion to prevent bleeding is called a prophylactic transfusion. Prophylactic (pronounced prof-il-ak-tik) just means preventative.
Doctors didn't really know if it was necessary to give these preventative transfusions, and there are small risks associated with platelet transfusions. Some people have a reaction to the platelets and sometimes this can be serious. Also, there is a small risk of getting an infection from transfusions.
It may be just as safe to wait until you have early signs of bleeding, such as bleeding gums, before having a platelet transfusion. The researchers wanted to find out if platelet transfusions were really necessary for people who have a low platelet count, but no signs of bleeding.
The aim of this trial was to compare the different ways of using platelet transfusions. This may affect the way doctors use them in the future.
Summary of results
The trial team found that preventative platelet transfusions did help reduce bleeding and that its use should be continued.
This was a phase 3 trial. It recruited 600 people. It was a randomised trial. The people taking part were put into 1 of 2 treatment groups.
Half the people had a platelet transfusion when their platelets dropped below a certain level. They also had a transfusion if they had early signs of bleeding.
The other half had a platelet transfusion only if they had early signs of bleeding.
Everyone had a daily blood test while they were in hospital, to measure their platelet count. A specialist nurse or doctor also checked them each day for signs of bleeding.
The team found that the number of days with bleeding episodes was higher in the group who only had a transfusion when they showed signs of bleeding.
The trial team concluded that preventative platelet transfusions need to be continued for people with blood cancers. They reduce bleeding compared to delaying platelet transfusions until there are early signs of bleeding.   
We have based this summary on information from the team who ran the trial. The information they sent us has been reviewed by independent specialists (peer reviewed

) and published in a medical journal. The figures we quote above were provided by the trial team. We have not analysed the data ourselves.
How to join a clinical trial
Please note: In order to join a trial you will need to discuss it with your doctor, unless otherwise specified.
Please note - unless we state otherwise in the summary, you need to talk to your doctor about joining a trial.
Supported by
NHS Blood and Transplant
National Institute for Health Research Cancer Research Network (NCRN)
CRUK internal database number:
Please note - unless we state otherwise in the summary, you need to talk to your doctor about joining a trial.
Cara took part in a clinical trial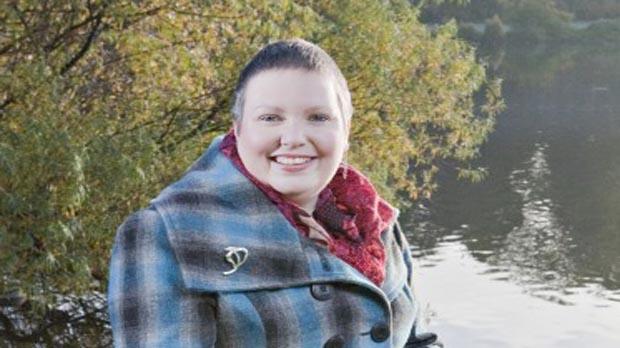 "I am glad that taking part in a trial might help others on their own cancer journey."