A trial looking at photodynamic therapy (PDT) for severe cell changes in people with Barrett's oesophagus
The aim of this trial was to find out if photodynamic therapy (PDT) could treat severe cell changes in people with Barrett's oesophagus.
More about this trial
People with Barrett's oesophagus may have cells lining their food pipe (oesophagus) that are growing abnormally. Doctors call this abnormal growth dysplasia. Dysplasia may be less severe (low grade dysplasia) or more severe (high grade dysplasia).
High grade dysplasia may develop into oesophageal cancer if it is not treated. This may mean having surgery, but this is quite a major operation and can take some time to recover from. So doctors are looking for other ways to treat this.
Photodynamic therapy (PDT) uses a drug and laser light. The drug makes cells sensitive to light. After you've taken the drug, the doctor puts the laser down an endoscope so that it can reach the abnormal cells lining the food pipe. When the abnormal cells are exposed to the laser light, they are killed.
For PDT, doctors often use a drug called porfimer sodium (Photofrin). But this causes side effects because it makes cells sensitive to light for about 3 months. It may also cause narrowing of the oesophagus (stricture).
For this trial doctors used another drug called 5-aminolaevulinic acid (ALA), which might have fewer side effects. But they were unsure of the best dose to use. They also wanted to compare 2 different types of laser light (red and green), to see which was better at stopping cancer from developing.
Summary of results
The trial team found that ALA worked well for treating severe cell changes in Barrett's oesophagus. They found that it was better to use higher doses of ALA with the red laser light.
This was a randomised trial. 27 people were recruited in stages. The first 16 patients had a lower dose of ALA. They were split into 2 groups
Half had PDT with red laser light
Half had PDT with green laser light
After looking at these results, the trial team found that the severe cell changes were successfully treated in only 4 patients. 3 of them were in the red light group.
The next 11 patients were split into 2 groups as above but had a higher dose of ALA. All 6 of the patients having red light were successfully treated, compared to 1 person out of the 5 having green light.
The trial team later went on to recruit another 21 people to have red light laser treatment.
27 patients were treated with the higher dose of ALA and red laser light in total. 3 years after treatment, the trial team found that 24 of these people (89%) were still free from severe cell changes. This was a similar result to other trials that have looked at this. One person had gone on to develop oesophageal cancer, and the severe cell changes had come back in 2 people.
The most common side effects were feeling or being sick, pain on swallowing and chest discomfort. The people who had the higher dose of ALA had slightly more side effects than those who had the lower dose.
The team have now decided to do a trial to directly compare ALA with porfimer sodium to see which one works better and which has fewer side effects.
We have based this summary on information from the team who ran the trial. The information they sent us has been reviewed by independent specialists (peer reviewed

) and published in a medical journal. The figures we quote above were provided by the trial team. We have not analysed the data ourselves.
How to join a clinical trial
Please note: In order to join a trial you will need to discuss it with your doctor, unless otherwise specified.
Please note - unless we state otherwise in the summary, you need to talk to your doctor about joining a trial.
Supported by
Experimental Cancer Medicine Centre (ECMC)
University College London (UCL)
University College London Hospitals NHS Foundation Trust
CRUK internal database number:
Please note - unless we state otherwise in the summary, you need to talk to your doctor about joining a trial.
Charlie took part in a trial to try new treatments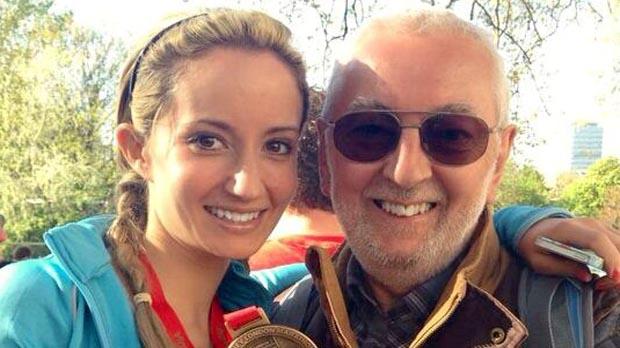 "I think it's really important that people keep signing up to these type of trials to push research forward."