A trial looking at Phortress for advanced cancer (PH1/090)
This trial looked at a drug called Phortress for advanced cancer. The trial was supported by Cancer Research UK.
Phortress is called a 'pro drug'. This means it is not an active drug when you have it, but changes into the active form in your body. The active form of Phortress is called 5F 203.
The theory is that 5F 203 then binds to genetic material (DNA) inside cancer cells. This means that the cell cannot function or reproduce properly and it dies.
Phortress had only been tested in the laboratory before. This trial was the first time it had been tested in people.
The aims of the trial were to find out
The best dose of Phortress to give
What happens to Phortress in the body
How well it works as an treatment for cancer
What the side effects are
Summary of results
The trial team were not able to find the best dose of Phortress to give in this trial.
This phase 1 trial recruited 50 people with advanced cancer including bowel cancer, lung cancer, oesophageal cancer and stomach cancer.
To begin with, the people taking part had Phortress injections on 2 days out of every 4 weeks. The trial team stopped recruiting people for a while so they could look at the results so far. When they re-started the trial, they decided it was better for people to have 1 Phortress injection every 3 weeks instead.
The first few people taking part had the lowest dose. And, as they didn't have any serious side effects, the next few people had a higher dose. And so on.
The trial team looked at how well Phortress worked as a treatment for cancer. They were able to look at this for 42 of the people who took part. They found that the cancer
Remained the same  in 14  people
Continued to grow in 28  people
They also looked at what happened to Phortress in the body. They found that they could measure the amount of Phortress and 5F 203 in the blood a few hours after each dose, but not on the following day, or the day after that. The level of 5F 203 in the blood was lower than they expected it to be.
Then they looked at whether Phortress was damaging DNA inside cells. They found that there was some DNA damage, but the amount of damage varied a lot between cells.
As with all treatments, Phortress had some side effects. These included a change in lung and liver function, although these changes could have been partly caused by cancer that had spread to the lungs or liver. Other side effects were soreness at the injection site and feeling or being sick.
Part way through, Cancer Research UK carried out a review of all the trials it was funding, and decided to stop this trial early. When the trial stopped recruiting people, the trial team had not found the best dose of Phortress to give. So they are not able to recommend a dose to use in other trials. Because of this, there are no plans to look at Phortress as a treatment for cancer at this time.
We have based this summary on information from the team who ran the trial.  As far as we are aware, the information they sent us has not been reviewed independently (peer reviewed

) or published in a medical journal yet. The figures we quote above were provided by the trial team. We have not analysed the data ourselves.
How to join a clinical trial
Please note: In order to join a trial you will need to discuss it with your doctor, unless otherwise specified.
Please note - unless we state otherwise in the summary, you need to talk to your doctor about joining a trial.
Supported by
Cancer Research UK (Centre for Drug Development)
Experimental Cancer Medicine Centre (ECMC)
Pharminox
Other information
This is Cancer Research UK trial number CRUKD/04/036.
CRUK internal database number:
Please note - unless we state otherwise in the summary, you need to talk to your doctor about joining a trial.
Around 1 in 5 people take part in clinical trials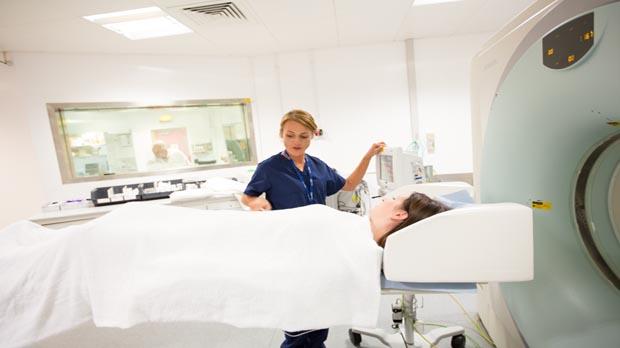 Around 1 in 5 people diagnosed with cancer in the UK take part in a clinical trial.