A trial looking at pembrolizumab for women with ovarian cancer (KEYNOTE-100)
Please note - this trial is no longer recruiting patients. We hope to add results when they are available.
This trial is for women with ovarian cancer that has come back (recurrent cancer) after having surgery and platinum chemotherapy. Platinum chemotherapy includes the drugs cisplatin, carboplatin and oxaliplatin.
It is for women who have:
These cancers are treated in the same way, so when we use the term ovarian cancer in this summary, we are referring to all three.
More about this trial
Surgery followed by chemotherapy is used to treat ovarian cancer. Often a platinum chemotherapy such as carboplatin is used.
But sometimes the cancer can come back after chemotherapy. This is called recurrent cancer.
Doctors can treat recurrent ovarian cancer with more chemotherapy but they are looking for new treatments to help women in this situation.
In this trial, they are looking at a drug called pembrolizumab (also called Keytruda).
Pembrolizumab is already used to treat other types of cancer. It is a type of biological therapy called a monoclonal antibody.
Researchers think it may help your immune system attack the cancer and stop it from growing.
The aims of this trial are to:
find how well pembrolizumab works as a treatment
learn more about side effects
find what happens to pembrolizumab in your body
Who can enter
The following bullet points list the entry conditions for this trial. Talk to your doctor or the trial team if you are unsure about any of these. They will be able to advise you.
You may be able to join this trial if all of the following apply:
You have epithelial ovarian cancer, fallopian tube cancer or primary peritoneal cancer that has come back or got worse after treatment
You have had a platinum type of chemotherapy (such as carboplatin) after surgery given into the veins (intravenous ) or the tummy (intraperitoneal )
You have at least 1 area of cancer that hasn't been treated, can be seen on a scan and measures at least 10 mm
You have had a sample of your cancer taken (biopsy ) or are willing to have 1 taken if there is no suitable sample
You are well enough to carry out your normal activities, apart from heavy physical work (performance status of 0 or 1)
You have satisfactory blood tests results
You are at least 18 years old
You are willing to use reliable contraception during treatment and for 120 days after the final dose of pembrolizumab if there is any possibility you could become pregnant
As well as the above, 1 of the following must apply:
You have had no chemotherapy or less than 2 different types of chemotherapy after the cancer came back and your treatment finished 3 to 12 months ago
You have had 3 to 5 different types of chemotherapy after the cancer came back and this finished more than 3 months ago
You cannot join this trial if any of these apply:
You have a type of ovarian cancer called mucinous epithelial ovarian cancer  
Your cancer has spread to your brain or the tissues surrounding your brain (carcinomatous meningitis) and this is causing symptoms. If your cancer has spread to your brain or the tissues surrounding your brain and you have had treatment for this and have no symptoms you may be able to take part
You have had radiotherapy, chemotherapy, biological therapy or an experimental therapy in the last 4 weeks
You have had the drug pembrolizumab or any other drug that affects a protein called PD-1 or certain immune cells called T-cells
You have moderate to severe side effects from previous anti cancer treatments (apart from numbness and tingling in your hands and feet and hair loss)
You have taken drugs that damp down your immune system (immunosuppressants) such as steroids in the past 7 days
You have had symptoms of a blockage in your bowel (bowel obstruction) in the last 3 months
You have had another cancer in the last 5 years apart from basal cell skin cancer, squamous cell skin cancer or carcinoma in situ (CIS) of the cervix that has been successfully treated
You have had an autoimmune disease in the past 2 years
You have or have had lung problems such as pneumonitis
You have an infection that needs treatment that reaches your whole body (systemic treatment)
You have had a live vaccination in the past 30 days
You have HIV
You have hepatitis B or hepatitis C
You have any other serious medical condition or mental health problem that the trial team think could affect you taking part
You are pregnant or breast feeding
Trial design
This is an international phase 2 trial. The researchers need about 325 people to take part worldwide and hope that around 16 people from the UK will take part.
Everyone taking part has pembrolizumab. You have it as a drip into a vein every 3 weeks. It takes about 30 minutes.
You continue to have pembrolizumab for as long as your cancer doesn't get worse and the side effects aren't too bad. You can have it up to 35 times (over about 2 years).
If your cancer goes away and then comes back again, you may be able to have an extra 17 treatments. Your doctor can tell you more about this.   
  
Blood tests 
You have some extra blood tests as part of this trial. The researchers want to find out what happens to pembrolizumab in the body.
They will also look for substances called biomarkers

to see why treatments work better for some people than others.
Researchers will ask to store your blood samples for 15 years and use them in future studies.
You do not have to agree to have your blood stored if you don't want to. You can still take part.
Tissue samples
You also need to give a tissue sample (biopsy) of your cancer before you start treatment. This is to check if there is a marker on your cancer called PD-L1.
Researchers will ask to use a tissue sample of your cancer taken either when you were diagnosed or during other treatments. If there is not a suitable sample available the researchers will ask you to have a biopsy.   
  
They will also ask to store your tissue samples and use them in future studies. Again you do not need to agree to this research if you don't want to.
Hospital visits
You see a doctor and have some tests before taking part. These tests include:
You see the doctor for blood tests and a physical examination every 3 weeks.
You have a CT or an MRI scan every 9 weeks while you are having treatment. After 54 weeks you have a CT or an MRI scan every 12 weeks.
This will continue for as long as your cancer stays the same and does not get worse. If your cancer gets worse you stop having pembrolizumab.
When you finish your treatment you see the trial team:
after 4 weeks
then every 9 weeks
After 12 months the trial team will phone you every 12 weeks to see how you are.
Side effects
The trial team monitor you during the time you have treatment and you will be given a phone number to call them if you are worried about anything.  The team will tell you about all the possible side effects before you start the trial.
The most common side effects of pembrolizumab are:
We have more information about pembrolizumab.
How to join a clinical trial
Please note: In order to join a trial you will need to discuss it with your doctor, unless otherwise specified.
Please note - unless we state otherwise in the summary, you need to talk to your doctor about joining a trial.
Chief Investigator
Professor Jonathan Ledermann
CRUK internal database number:
Please note - unless we state otherwise in the summary, you need to talk to your doctor about joining a trial.
Cara took part in a clinical trial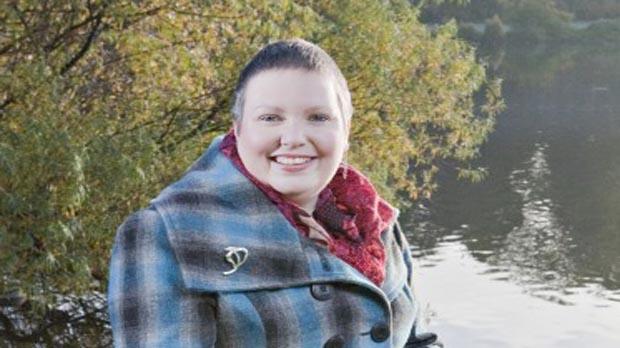 "I am glad that taking part in a trial might help others on their own cancer journey."