A trial looking at OXi4503 for advanced cancer (PH1/098)
This trial looked at a treatment called OXi4503 for people with an advanced solid tumour (not lymphoma or leukaemia). This trial was supported by Cancer Research UK.
Cancers need a blood supply to grow and spread. OXi4503 is a type of biological therapy called a vascular disrupting agent. This means it can reduce or shut down the blood supply to cancer cells. When this happens, the cancer cells cannot get the oxygen and nutrients they need to survive and grow, and so they die.
This early phase trial looked at OXi4503 for advanced solid tumours (cancers that are not a lymphoma

or leukaemia

) that have continued to grow despite treatment.
The aims of the trial were to find out
The best dose of OXi4503 to give
What the side effects are
What happens to OXi4503 in the body
How well it works for advanced cancer
Summary of results
The research team found that OXi4503 did disrupt the blood flow to cancer cells and that it can be used safely for people with cancer.
This trial recruited 43 people with advanced cancer. Everyone taking part had OXi4503. The first few people taking part had the lowest dose. The next few people taking part had a higher dose. And so on, until the trial team found the best dose to give. This is called a dose escalation study.
Some people were not able to carry on with treatment after the first cycle. But the research team looked at how well the treatment had worked for the 23 people who had at least 2 cycles of treatment. They found that the cancer had
Got smaller in 1 person
Stayed the same in 11 people
Continued to grow in 11 people
They also looked at what happened to the cancer cells in all 43 people who took part. They found that OXi4503 did affect the blood flow to the cancer cells and cause some of the cancer cells to die.
OXi4503 had several side effects. The most common side effects were raised blood pressure, a change in heart rhythm, feeling or being sick, pain and a drop in blood cells. Some of the side effects at the highest dose were severe, and this led the trial team to recommend a lower dose for further study. This is called the maximum tolerated dose, or MTD.
The research team concluded that OXi4503 was generally well tolerated and caused a drop in the blood supply to cancer cells. They think more trials should be done to find out more about how well it works in combination with other drugs.
However, the research team suggest that OXi4503 shouldn't be given to anyone at risk of high blood pressure, and that people having this treatment should have medication to help prevent a rise in blood pressure.
We have based this summary on information from the team who ran the trial.  As far as we are aware, the information they sent us has not been reviewed independently (peer reviewed

) or published in a medical journal yet. The figures we quote above were provided by the trial team. We have not analysed the data ourselves.
How to join a clinical trial
Please note: In order to join a trial you will need to discuss it with your doctor, unless otherwise specified.
Please note - unless we state otherwise in the summary, you need to talk to your doctor about joining a trial.
Supported by
Cancer Research UK (Centre for Drug Development)
Experimental Cancer Medicine Centre (ECMC)
National Institute for Health Research Cancer Research Network (NCRN)
OXiGENE
Other information
This is Cancer Research UK trial number CRUKD/05/035.
CRUK internal database number:
Please note - unless we state otherwise in the summary, you need to talk to your doctor about joining a trial.
Around 1 in 5 people take part in clinical trials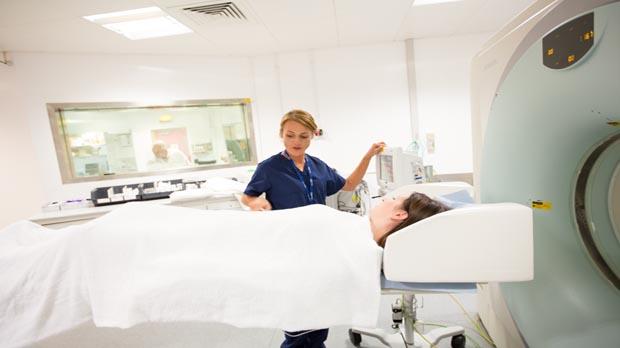 Around 1 in 5 people diagnosed with cancer in the UK take part in a clinical trial.