A trial looking at ofatumumab with bendamustine for low grade lymphoma that didn't respond to rituximab or came back soon after treatment (COMPLEMENT A+B)
Coronavirus (COVID-19)
We know that this is an especially worrying time for people with cancer and their family and friends. We have separate information about coronavirus and cancer. Please read that information alongside this page. We will update that information as guidance changes.
Please note - this trial is no longer recruiting patients. We hope to add results when they are available.
This trial is looking at bendamustine with or without ofatumumab for non Hodgkin lymphoma affecting cells called B cells. The people taking part have low grade lymphoma and have already had treatment with rituximab.
More about this trial
Doctors can treat low grade non Hodgkin lymphoma with chemotherapy and a drug called rituximab. But sometimes lymphoma doesn't respond to rituximab or comes back soon after finishing treatment.
Bendamustine is a drug that doctors can use if rituximab stops working. But researchers are looking for other treatments to help people in this situation. In this trial, they are looking at a drug called ofatumumab.
Ofatumumab is a type of biological therapy called a monoclonal antibody. It targets a protein called CD20 on lymphoma cells and sticks to it. Then the cells of the immune system pick out the marked cells and attack them.
The aim of the trial is to see if a combination of ofatumumab and bendamustine works better than bendamustine alone for people who have low grade lymphoma that hasn't responded to rituximab or has come back soon after treatment.
Who can enter
You may be able to enter this trial if you
Have low grade non Hodgkin lymphoma affecting B cells
Have a protein called CD20 on your lymphoma cells  - your doctor will be able to tell you if this applies to you
Have 1 area of lymphoma that measures at least 2cm across on a CT scan, or 2 or more areas which are at least 1½ cm across (the trial doctor can tell you more about this)
Have lymphoma that stayed the same or got worse when you had treatment that included rituximab, or if it did respond to rituximab your lymphoma started getting worse again within 6 months of finishing the treatment
Are well enough to be up and about for at least half the day (performance status 0, 1 or 2)
Have satisfactory blood test results
Are at least 18 years old
Are willing to use reliable contraception during the trial and for a year afterwards if there is any chance you or your partner could become pregnant
You cannot enter this trial if you
Have follicular lymphoma that is grade 3b, or lymphoma that has changed into a more aggressive high grade type - your doctor can advise you about this
Have lymphoma that has spread to your brain or spinal cord (your central nervous system)
Have ever had a stem cell transplant using cells from a donor, or a transplant using your own cells in the last 6 months
Have taken steroids in the last 3 months unless it was a low dose or you took them for less than a week
Have had bendamustine in the last year and your lymphoma did not respond or started getting worse again within 6 months
Have had another monoclonal antibody in the last 3 months, apart from a drug that targets the CD20 protein such as rituximab
Have had another experimental drug in the last 4 weeks (or longer if there is any chance some of the drug could still be in your body)
Have had another type of cancer, apart from carcinoma in situ of the cervix or non melanoma skin cancer that has been successfully treated, or any other cancer if you have been free of the disease for at least 5 years
Have had a heart attack in the last 6 months or have certain other heart problems (the trial doctors can advise you about this)
Have an infection that needs treatment or any other medical condition that the trial team think could affect you taking part
Are hepatitis B or HIV positive
Are known to be very sensitive to ofatumumab, bendamustine or a drug called mannitol
Are pregnant or breastfeeding
Trial design
This international phase 3 trial will recruit 346 people. It is a randomised trial. The people taking part are put into treatment groups by a computer. Neither you nor your doctor will be able to decide which group you are in.
People in one group have bendamustine and ofatumumab. People in the other group have bendamustine alone. You have both drugs through a drip into a vein.
To begin with, you have 3 week cycles of treatment. You have bendamustine on 2 days in a row at the beginning of each treatment cycle. Everybody has up to 8 cycles of bendamustine. This takes about 6 months.
If you are in the group having ofatumumab, you have it on the first day of each treatment cycle. People in this group have bendamustine either on the 1st and 2nd day of each cycle, or they may have it on the 2nd and 3rd day. After 8 cycles of treatment, you stop having bendamustine. But you have ofatumumab on its own 4 more times. At this point, you have it once every 4 weeks, so your treatment lasts about another 4 months.
Everybody taking part has various blood tests during the trial. The researchers will ask you to give an extra blood sample to look at your genes. This is to learn more about how genes affect the way people respond to drugs and the side effects they have (pharmacogenetics). You don't have to give the blood sample for pharmacogenetics if you don't want to. You can still take part in the trial.
The trial team will ask you to fill out some questionnaires
When you join the trial
Every 6 weeks when you are having bendamustine
Every 8 weeks if you have ofatumumab for 4 more months
At your follow up appointments after you finish treatment
The questionnaires will ask about side effects and how you've been feeling.  This is called a quality of life study.
If you are having bendamustine alone and your lymphoma starts to get worse, the trial doctor may ask you if you would like to have treatment with ofatumumab. You can have it up to 12 times over 9 months. You must start having ofatumumab within 4 months of your lymphoma starting to get worse. Whether or not you decide to have ofatumumab, the trial team will continue to follow your progress for up to 5 years.
Hospital visits
You see the trial doctors and have some tests before you start the trial treatment. The tests include
Physical examination
Blood tests
Heart trace (ECG )
You may also need to have a bone marrow test. And the trial team may want to get a sample of your lymphoma (a biopsy

). Your doctor will explain if you need to have these tests.
If you are in the group having bendamustine alone, you go to hospital 2 days in a row every 3 weeks for nearly 6 months.
If you are in the group having bendamustine and ofatumumab, you go to hospital 2 or 3 days in a row every 3 weeks for nearly 6 months. You then go to hospital once every 4 weeks for the next 4 months.
During the trial treatment, you have regular blood tests. You have 3 more CT scans. You may need to have more bone marrow tests.
When you finish treatment, you go back to see the trial team a month later. After that you see them every 3 months for 18 months and then once a year for the next 3½ years. You have a physical examination, blood tests and a CT scan each time.
Side effects
Some people have a reaction to ofatumumab. This is most likely to happen the first time you have the treatment and can cause problems such as
Rash
High temperature (fever) or chills
Shivering (rigors)
Throat pain or irritation
Cough
Breathing problems and shortness of breath
Itching
Flushing
Pain
Tiredness
Changes to your heart rhythm
To reduce the risk of having this type of reaction, you have paracetamol, drugs called steroids and an antihistamine drug

before having ofatumumab.
Other possible side effects of ofatumumab include
The most common side effects of bendamustine include
A drop in the number of blood cells
Tiredness (fatigue)
High temperature (fever)
We have more information about the side effects of ofatumumab and bendamustine in our cancer drugs section.
How to join a clinical trial
Please note: In order to join a trial you will need to discuss it with your doctor, unless otherwise specified.
Please note - unless we state otherwise in the summary, you need to talk to your doctor about joining a trial.
Supported by
Experimental Cancer Medicine Centre (ECMC)
GlaxoSmithKline (GSK)
NIHR Clinical Research Network: Cancer
Questions about cancer? Contact our information nurses
CRUK internal database number:
Please note - unless we state otherwise in the summary, you need to talk to your doctor about joining a trial.
Charlie took part in a trial to try new treatments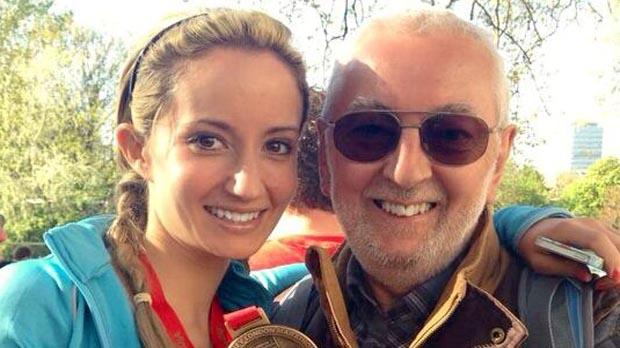 "I think it's really important that people keep signing up to these type of trials to push research forward."