A trial looking at a new type of scan for neuroblastoma
Please note - this trial is no longer recruiting patients. We hope to add results when they are available.
This trial is comparing different types of scans that can show if neuroblastoma has come back after treatment or spread to another part of the body. The trial is supported by Cancer Research UK.
The trial will include children over the age of 1 year as well as adults. We use the term 'you' in this summary, but of course if you are a parent, we are referring to your child.
More about this trial
An MIBG scan is a particular type of scan used to diagnose neuroblastoma. Neuroblastoma cells absorb a substance called MIBG. Doctors attach a very small amount of radioactive iodine to MIBG and then inject this into the bloodstream. This is called a tracer. Its full name is iodine-123 MIBG.  The neuroblastoma cells pick up the MIBG and then the radioactive iodine attached to it shows up on a SPECT scan

.
This trial is looking at a new tracer called iodine-124 MIBG. It is very similar to the tracer that is currently used in an MIBG scan, but the new tracer will be used during a PET-CT scan.
The main aim of this study is to find out whether the new PET-CT MIBG scan is better than a routine MIBG scan at showing doctors where neuroblastoma has spread in the body.
Who can enter
You may be able to enter this trial if you
Have neuroblastoma that has spread to other parts of the body from where it started (neuroblastoma with stage 4 disease)
Are at least 1 year old
Weigh 3kg or more 
Are going to have an MIBG scan as part of your care
Are well enough to take part – for young people over the age of 12 this means being up and about for at least half the day (performance status 0, 1 or 2), for children younger than 12 this means getting dressed and taking part in quiet activities, even if not actively playing (at least 50 on the Lansky scale)
Have satisfactory blood test results
Are willing to use reliable contraception for at least a week after having the new tracer if you are sexually active and there is any chance that you or your partner could become pregnant
You cannot enter this trial if you
Have neuroblastoma that was diagnosed when you were under 1 year old, was present on 1 side of your body and has not spread to your bones (Stage 4S)
Can't have an MIBG scan for any reason – the trial team can advise you about this
Are known to be very sensitive to MIBG
Are due to have any treatment for your neuroblastoma on the days between your routine scan and the trial scan, and taking part would delay your treatment
Have another medical condition such as an infection that can't be controlled – the trial team will advise you about this
Are known to be HIV, hepatitis B or hepatitis C positive
Are pregnant or breastfeeding
Trial design
The trial will recruit up to 33 people with neuroblastoma at 2 specialist hospitals in the UK. The doctors will compare the results of the new MIBG PET-CT scan to the routine MIBG scan.
Everybody taking part will be having a routine MIBG scan so that the doctors can see where their neuroblastoma has spread to, in order to decide on the best treatment.
You also have a PET-CT MIBG scan within 2 weeks of having the routine scan. This will not delay the start of your next treatment and the doctors will not use the results of the new scan to decide on the best treatment for you.  
Your doctor will plan the date for the PET-CT MIBG scan shortly after your routine MIBG scan and before the planned start of your next treatment.
Hospital visits
If you take part in this trial, you will have at least 2 extra hospital visits. The trial team will try to arrange the extra visits to fit in with other visits to hospital.
You have the new tracer as an injection into a vein, or through a central line if you have one. This takes a few minutes.  You will need to stay in at the hospital for about an hour afterwards so that staff can watch for any side effects from the injection. Then you can go home.
You go back to hospital the next day to have the PET-CT scan. This takes about half an hour.
If you needed to have a general anaesthetic

or a drug to make you sleepy (a sedative

) to lie still for previous scans then you will need to have this for the PET-CT scan.  If this is the case, it means that you will have one extra general anaesthetic or sedative than if you weren't taking part in this study.
Side effects
Very few adults or children have had the new MIBG tracer and so information about possible side effects is based on the use of existing MIBG tracers. With these, a small number of people (fewer than 1 in every 100) have side effects such as dizziness, skin rash, skin redness, flushing or a bruise where you have the injection.
As the iodine-124 MIBG is a new tracer, there may be unexpected side effects. If you do have any side effects, the trial team will monitor you closely and treat the symptoms wherever possible.
The study PET-CT scan and the injection of the new MIBG tracer will expose you to some extra radiation.  The amount of radiation from the new scan will be approximately the same as 6 years of natural background radiation.
How to join a clinical trial
Please note: In order to join a trial you will need to discuss it with your doctor, unless otherwise specified.
Please note - unless we state otherwise in the summary, you need to talk to your doctor about joining a trial.
Supported by
Cancer Research UK (Centre for Drug Development)
Rising Tide Foundation
Other information
This is Cancer Research UK trial number CRUKD/12/002.
CRUK internal database number:
Please note - unless we state otherwise in the summary, you need to talk to your doctor about joining a trial.
Cara took part in a clinical trial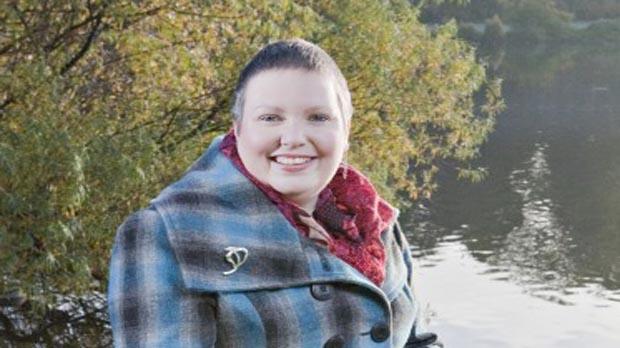 "I am glad that taking part in a trial might help others on their own cancer journey."