A trial looking at mini stem cell transplant for people with leukaemia or lymphoma (Campath 1H dose reduction study)
This trial was looking to see if using a lower dose of the monoclonal antibody Campath 1H could help reduce complications of mini stem cell transplants.
Doctors may treat leukaemia

or lymphoma

with chemotherapy and a stem cell transplant

. One way of having a transplant is to have a stem cell infusion from a donor whose blood cells match yours. This is called an allogeneic

or donor stem cell transplant. A close match is likely to be a brother or sister.
Some people who have a donor transplant have high dose chemotherapy and radiotherapy before their transplant. This kills off all their stem cells. The healthy cells from the donor then help their bone marrow to recover. But this procedure can make people very unwell.
For some time now, some doctors have recommended a 'mini transplant'. Much lower doses of chemotherapy are used before the transplant, with no radiotherapy. This has been found to be safer as people do not become so unwell.
One of the drugs used in preparation for a transplant is a monoclonal antibody called Campath 1H (alemtuzumab). Using this drug has meant that fewer people have a complication of transplants, called Graft Versus Host Disease (GVHD). But a side effect of Campath 1H is that the immune system is weakened. And this can make infection more likely.
The aim of this trial was to find out if the dose of Campath 1H could be lowered without causing an increase in GVHD and the risk of infection.
Summary of results
The trial team found how much they could lower the dose of Campath 1H without causing an increase in Graft Versus Host Disease (GVHD) and the risk of infection after a mini transplant.
This trial recruited 106 people and followed their progress for an average of just over 2 and half years. The first 25 people had a low dose of Campath 1H after their transplant. The next 25 had a lower dose and so on to assess 4 different doses of Campath 1H.
When the trial team looked at the number of people who were living at least 2 years after treatment, they found there was no difference between the 4 groups. There was also no difference in the number of infections people had. But the researchers found that people who had the lowest dose of Campath 1H did have more GVHD.
The trial team concluded that they could safely use the 3rd lowest dose of Campath 1H they tested without increasing the rate of GVHD or the risk of infection. They will use this lower dose of Campath 1H as the standard in future studies.
We have based this summary on information from the team who ran the trial. The information they sent us has been reviewed by independent specialists (peer reviewed

) and published in a medical journal. The figures we quote above were provided by the trial team. We have not analysed the data ourselves.
How to join a clinical trial
Please note: In order to join a trial you will need to discuss it with your doctor, unless otherwise specified.
Please note - unless we state otherwise in the summary, you need to talk to your doctor about joining a trial.
Supported by
Experimental Cancer Medicine Centre (ECMC)
National Institute for Health Research Cancer Research Network (NCRN)
Schering Healthcare Ltd
University College London (UCL)
CRUK internal database number:
Please note - unless we state otherwise in the summary, you need to talk to your doctor about joining a trial.
Charlie took part in a trial to try new treatments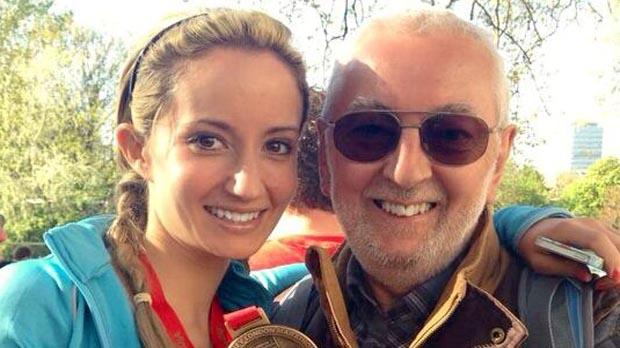 "I think it's really important that people keep signing up to these type of trials to push research forward."