A trial looking at letrozole, with or without lapatinib (GW 572016), for breast cancer that has spread (EGF 30008)
This trial compared letrozole (Femara) and lapatinib with letrozole alone for breast cancer that had spread.
Doctors usually treat breast cancer with surgery, and one or more of chemotherapy, radiotherapy, hormone therapy or biological therapy. But sometimes these treatments don't work and the cancer comes back (recurs) or spreads to another part of the body. This is called advanced, metastatic or secondary breast cancer.
Letrozole is a type of hormone therapy called an aromatase inhibitor. It is often used to treat advanced breast cancer that is 'oestrogen receptor (or ER) positive'.
Lapatinib is a relatively new treatment. There are a number of growth factor receptors on breast cancer cells. When these receptors are triggered, they tell the cell to grow and divide into 2 new cells. Lapatinib targets 2 of these receptors. The first is called erbB1, or epidermal growth factor receptor (EGFR). The second is called erbB2, or HER2/neu receptor.
Doctors hoped that by targeting 2 different receptors at the same time, lapatinib would work well. But they didn't know for certain.
The aim of this trial was to compare letrozole and lapatinib to letrozole alone, to see which was better for advanced breast cancer.
Summary of results
The trial team presented the first results from this trial at a conference in 2008. They found that advanced breast cancer responded to letrozole and lapatinib more often than to letrozole alone.
This was a randomised trial.
1,286 women had treatment in this trial
Half had letrozole and lapatinib
Half had letrozole and a placebo (dummy drug)
219 of the total number of women were strongly HER2 positive and 952 were HER2 negative
The researchers looked at how many women in the HER2 positive group responded to treatment. With the combination of both drugs, the cancer responded in about 28% of women. With letrozole alone, the cancer responded in just under 15% of women. By response, they mean the cancer had disappeared or shrunk to less than half of its original size.
The researchers also looked at the response rate together with the number of cancers that stayed the same size (stable disease

) for 6 months or more in this group of women. This is called the clinical benefit rate. They found that this improved from nearly 29% for letrozole alone to nearly 48% for both letrozole and lapatinib.
When looking at all the women in the trial, the researchers found that the average time it took for the cancer to start growing again was
Just under 11 months in the group taking letrozole alone
Nearly 12 months in the group of women taking letrozole and lapatinib
And in the women who were HER2 positive, it was
3 months in the group of women who had letrozole alone
Just over 8 months in the group that had both drugs
The researchers didn't find any difference in response between the 2 treatment groups in the women who were HER2 negative.
The trial team are still following the progress of some of the women in this trial. They may publish more results at a later date.
We have based this summary on information from the team who ran the trial. The information they sent us has been reviewed by independent specialists (peer reviewed

) but may not have been published in a medical journal. The figures we quote above were provided by the trial team. We have not analysed the data ourselves.
How to join a clinical trial
Please note: In order to join a trial you will need to discuss it with your doctor, unless otherwise specified.
Please note - unless we state otherwise in the summary, you need to talk to your doctor about joining a trial.
Chief Investigator
Professor Neville Davidson
If you have questions about the trial please contact our cancer information nurses
Freephone 0808 800 4040
CRUK internal database number:
Please note - unless we state otherwise in the summary, you need to talk to your doctor about joining a trial.
Caroline took part in a clinical trial for breast cancer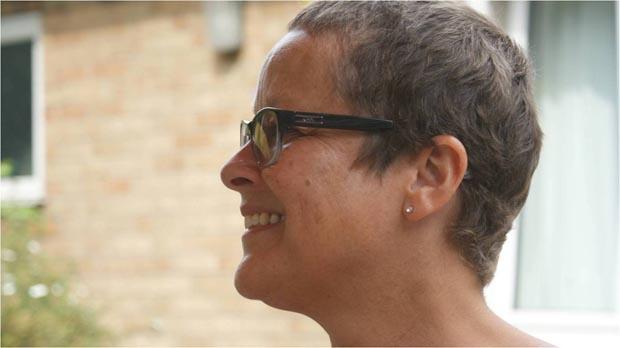 "I had treatment last year and I want to give something back."