A trial looking at lapatinib for people with bladder cancer that has spread (LaMB)
This trial looked at lapatinib for advanced bladder cancer. It was for people:
with transitional cell cancer (TCC) of the lining of the urinary system (urothelium )
whose cancer had large amounts of 2 proteins called HER1 or HER2
Cancer Research UK supported this trial. 
More about this trial
Chemotherapy is the usual treatment for bladder cancer that has spread elsewhere in the body (advanced bladder cancer). Researchers are looking at ways to stop or delay the cancer growth after chemotherapy finishes. In this trial, they looked at a drug called lapatinib (Tyverb).
Lapatinib is a type of targeted cancer drug (or biological therapy

) called a tyrosine kinase inhibitor. Tyrosine kinases are proteins that stimulate cancer cells to grow. Lapatinib blocks the HER1 (also known as epidermal growth factor receptor or EGFR) and HER2 proteins. This stops the signals that cancer cells use to divide and grow. 
    
Doctors hoped that giving lapatinib after initial chemotherapy might delay or stop cancer growth. But they weren't sure so wanted to find out more. 
In this trial, some people had lapatinib after chemotherapy and some had a dummy drug (placebo

).
The aim of this trial were to:
find out how well lapatinib worked
learn more about the side effects 
Summary of results
The trial team found having lapatinib after chemotherapy wasn't a useful treatment for advanced bladder cancer that has large amounts of HER1 or HER2. 
446 people who had between 4 and 8 cycles of chemotherapy for urothelial bladder were screened to see if they were suitable to join the trial. The researchers tested a sample of their tissue (biopsy

) taken previously to check if their cancer tested positive for HER1 or HER2. 
232 people tested positive for these proteins and fitted the other entry conditions

 for the trial. They joined the trial and were put into 1 of the following 2 treatment groups at random

:
116 had lapatinib
116 had a dummy drug
Neither the people taking part nor the doctor knew which treatment they were having. This is called a double blind trial. 
Everyone had treatment for as long as it worked and the side effects weren't too bad.
The researchers compared the treatments. They looked at how long people lived:
before the cancer started to grow again (progression free survival)
after treatment (overall survival) 
They didn't find a significant difference in either of these.
The researchers looked in more detail at people's HER status. Even those who tested strongly positive for HER1 and HER2 showed no benefit. 
The number of people who had to stop treatment due to bad side effects was similar in both treatment groups. People who had lapatinib had more serious problems that included:
diarrhoea
tiredness (fatigue)
skin rash
feeling or being sick 
The researchers concluded that having lapatinib after chemotherapy for advanced bladder cancer wasn't a useful treatment. They say that further works need to be done to find out more about the role of HER1 and HER2 in advanced bladder cancer. 
We have based this summary on information from the research team. The information they sent us has been reviewed by independent specialists (peer reviewed

) and published in a medical journal. The figures we quote above were provided by the trial team who did the research. We have not analysed the data ourselves.
How to join a clinical trial
Please note: In order to join a trial you will need to discuss it with your doctor, unless otherwise specified.
Please note - unless we state otherwise in the summary, you need to talk to your doctor about joining a trial.
Supported by
Cancer Research UK
Experimental Cancer Medicine Centre (ECMC)
GlaxoSmithKline (GSK)
NIHR Clinical Research Network: Cancer
Queen Mary University of London
Other information
This is Cancer Research UK trial number CRUKE/09/002.
CRUK internal database number:
Please note - unless we state otherwise in the summary, you need to talk to your doctor about joining a trial.
Around 1 in 5 people take part in clinical trials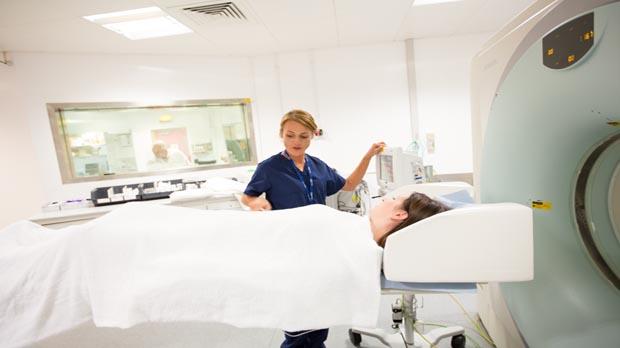 Around 1 in 5 people diagnosed with cancer in the UK take part in a clinical trial.