A trial looking at irinotecan for children and young people with high risk Ewing's sarcoma or Primitive Neuroectodermal Tumour (PNET) (ET 2003 04)
This trial looked at a chemotherapy drug called irinotecan (also called CPT 11 or Campto). It recruited children and young people with Ewings sarcoma or primitive neuroectodermal tumour (PNET) who were at a high risk of their cancer coming back after treatment.
This trial was for children and young people up to the age of 20. We use the term 'you' in this summary, but of course if you are a parent, we are referring to your child.
Irinotecan is already used as a standard treatment for adults with bowel cancer. We know from research that irinotecan can kill cancer cells in some types of childhood cancers. Doctors wanted to find out if it helped treat children with Ewings sarcoma and PNET.
Children and young people who took part in this study had already joined the Ewing 99 trial. In this study, children had irinotecan treatment, and then went on to have treatment as part of the Ewing 99 trial. The aim of this study was to find out if irinotecan shrank or stopped the growth of Ewings sarcoma. If so, irinotecan may be tested in future clinical trials to see if it should become part of standard treatment.
Summary of results
The trial team found that irinotecan alone had stopped the growth of Ewings sarcoma in some children.
This trial recruited 23 children. Everyone had 2 cycles of treatment with irinotecan before having further treatment. After having irinotecan they had a scan to see how well their sarcoma had responded.
After the study had closed, the researchers were able to review the scans of 15 children. The sarcoma had
Shrunk in 5 children  (a partial response )
Stayed the same in 9 children (stable disease )
Shrunk a little in 1 child (the researchers called this a minor response)
The most common side effects of irinotecan were
The researchers concluded that irinotecan only did not work well enough, so they could not recommend it by itself as a treatment for Ewings sarcoma. But there may still be a role for irinotecan when used in combination with other chemotherapy drugs in Ewings sarcoma.
We have based this summary on information from the team who ran the trial. The information they sent us has been reviewed by independent specialists (peer reviewed

) and published in a medical journal. The figures we quote above were provided by the trial team. We have not analysed the data ourselves.
How to join a clinical trial
Please note: In order to join a trial you will need to discuss it with your doctor, unless otherwise specified.
Please note - unless we state otherwise in the summary, you need to talk to your doctor about joining a trial.
Supported by
Children's Cancer and Leukaemia Group (CCLG)
NIHR Clinical Research Network: Cancer
CRUK internal database number:
Please note - unless we state otherwise in the summary, you need to talk to your doctor about joining a trial.
Cara took part in a clinical trial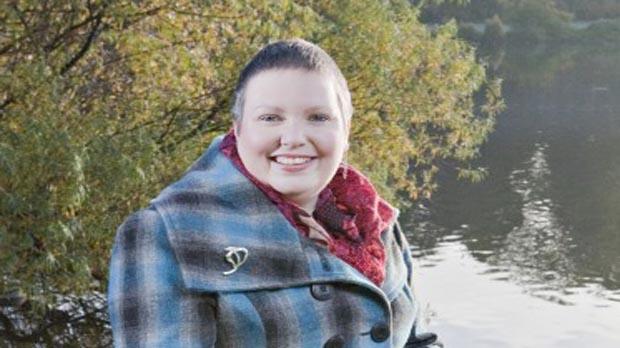 "I am glad that taking part in a trial might help others on their own cancer journey."