A trial looking at immunotherapy for vulval intraepithelial neoplasia (VIN)
This trial was looking at a combination of two treatments for vulval intraepithelial neoplasia (VIN). VIN is not cancer, but there are pre cancerous changes in the skin cells. This may eventually become vulval cancer if it is not treated.
Treatment for VIN is usually surgery or possibly laser treatment to remove the area of abnormal cells. Sometimes women need to have treatment more than once.
In this trial the researchers were looking at a combination of 2 types of immunotherapy

. The treatments help the immune system to kill abnormal cells. One treatment was a cream called imiquimod that was applied to the vulva. The other was a vaccination

against the HPV virus.
Researchers hoped that this combination of treatments would help women with vulval intraepithelial neoplasia.
The aims of the trial were to find out
How well this combination of treatments worked for VIN
What effect the treatment had on the immune system
More about the side effects
Summary of results
The researchers found that the treatment helped some of the women in this trial.
The trial recruited women who had VIN2 or VIN3. Their average age was 46. About two thirds of the women had already had treatment for VIN and half of those women had already had at least 3 other treatments.
All the women had imiquimod cream for 8 weeks, followed by 3 HPV vaccinations.
Out of 19 women that the researchers have results for, VIN had disappeared
In 6 women (32%) after 10 weeks
In 11 women (58%) after 20 weeks
In 12 women (63%) after 52 weeks
The side effects during the weeks they had imiquimod cream included inflammation

or ulcers forming in the area where the cream was applied, as well as tiredness and flu like symptoms. There were no side effects associated with the HPV vaccinations.
From blood samples and biopsies

, the researchers were able to measure each woman's immune response

. They found that women who had a good immune response were more likely to get rid of HPV infection and the VIN was more likely to disappear.
Is it not clear why some women didn't respond very well. But as VIN disappeared in more than half the women in this small trial, the researchers suggest that there should be larger trials comparing immunotherapy with surgery to remove vulval intraepithelial neoplasia.
We have based this summary on information from the team who ran the trial. The information they sent us has been reviewed by independent specialists (peer reviewed

) and published in a medical journal. The figures we quote above were provided by the trial team. We have not analysed the data ourselves.
How to join a clinical trial
Please note: In order to join a trial you will need to discuss it with your doctor, unless otherwise specified.
Please note - unless we state otherwise in the summary, you need to talk to your doctor about joining a trial.
Supported by
University of Manchester
Wigan and District Cancer Research Committee
CRUK internal database number:
Please note - unless we state otherwise in the summary, you need to talk to your doctor about joining a trial.
Cara took part in a clinical trial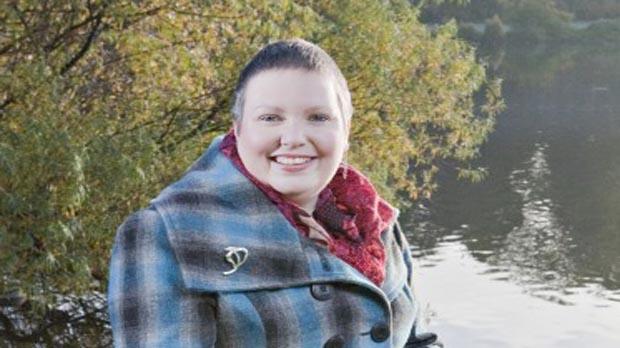 "I am glad that taking part in a trial might help others on their own cancer journey."