A trial looking at IMA901 vaccine and GM-CSF, with or without cyclophosphamide for advanced kidney cancer
This trial looked at a new vaccine treatment called IMA901 and the growth factor GM-CSF with or without one dose of cyclophosphamide for advanced kidney cancer.
Renal cell cancer is the most common type of kidney cancer. If it spreads to somewhere else in the body it can be difficult to treat. Doctors are always looking for new treatments, or new combinations of treatment that may work better.
IMA901 is a new vaccine treatment that is a type of immunotherapy

. This means it uses the immune system to kill cancer cells. IMA901 is an experimental treatment and researchers were not sure how well it would work.
In this trial, people had IMA901 with GM-CSF. This is a growth factor that is sometimes used after chemotherapy to increase the number of white blood cells in the body. We know from research that GM-CSF may help vaccines such as IMA901 be more effective. Doctors thought that giving GM-CSF shortly before IMA901 would help the vaccine to work better.
Doctors also thought that one low dose of cyclophosphamide

may help IMA901 to work better. But they were not sure.
In this trial, everyone had IMA901 and GM-CSF. Some people also had a single low dose of cyclophosphamide before the first IMA901 and GM-CSF injections.
The aims of this trial were to find out
If IMA901 stopped kidney cancer growing or made it smaller
If cyclophosphamide helped IMA901 to work better
If IMA901 could help people live longer
More about the side effects of IMA901
Summary of results
The trial team found that having cyclophosphamide before the vaccine helped IMA901 work better.
Of the 68 people this trial recruited, the researchers were able to look at the results of 64. Of these 64 people, 31 had a dose of cyclophosphamide before IMA901 and 33 did not.
Those who had cyclophosphamide before starting IMA901 lived longer than those who did not.
In general the people whose immune system responded to IMA901 in this trial lived longer than would be normally expected.
The most common side effects reported were
 Itching, reddening or swelling around the injection site
A high temperature – fever
The trial team concluded that having a single dose of cyclophosphamide before IMA901 helped it to work better. They say more trials should be done to look at this further.
We have based this summary on information from the team who ran the trial. The information they sent us has been reviewed by independent specialists (peer reviewed

) and published in a medical journal. The figures we quote above were provided by the trial team. We have not analysed the data ourselves.
How to join a clinical trial
Please note: In order to join a trial you will need to discuss it with your doctor, unless otherwise specified.
Please note - unless we state otherwise in the summary, you need to talk to your doctor about joining a trial.
Supported by
Experimental Cancer Medicine Centre (ECMC)
Immatics
CRUK internal database number:
Please note - unless we state otherwise in the summary, you need to talk to your doctor about joining a trial.
Around 1 in 5 people take part in clinical trials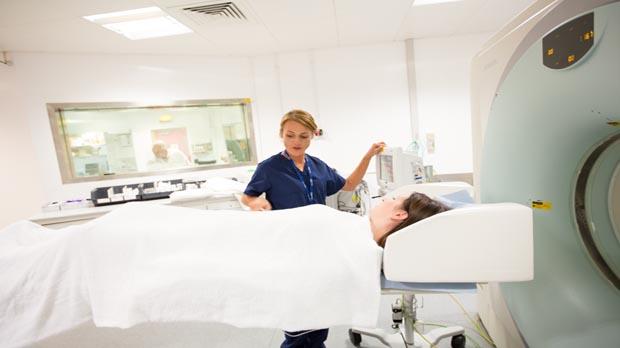 Around 1 in 5 people diagnosed with cancer in the UK take part in a clinical trial.