A trial looking at hyperbaric oxygen therapy for lymphoedema after radiotherapy for cancer (HOT trial)
This trial looked to see if hyperbaric oxygen therapy can help to reduce lymphoedema caused by radiotherapy treatment. This trial was supported by Cancer Research UK.
Doctors often treat breast cancer, Hodgkin lymphoma and melanoma skin cancer with radiotherapy. As with most treatments, radiotherapy does have some side effects.
Radiotherapy can damage the lymphatic system. This means that the lymphatic fluid (lymph) cannot drain out of the arm properly. The lymph builds up in the arm, making the arm swell. This swelling is called lymphoedema. A small number of people may develop it months or years after radiotherapy.
Some people have mild lymphoedema that doesn't cause too many problems. But some have severe lymphoedema that is disabling and painful. There are treatments that can help with the symptoms of lymphoedema. But once it has started, it cannot be completely cured.
Doctors in this trial wanted to find out if high pressure oxygen treatment called 'hyperbaric oxygen (HBO) therapy' could help to improve the flow of lymph and so reduce the swelling in the arm.
The aim of this trial was to see if HBO therapy can reduce lymphoedema caused by radiotherapy for cancer.
Summary of results
The trial team found that hyperbaric oxygen therapy (HBO) was not a useful treatment for people with lymphoedema of the arm.
58 people took part in this trial. 56 people had breast cancer and 2 people had Hodgkin lymphoma. Of the people who took part
Two thirds had the hyperbaric oxygen treatment
One third had standard care, such as compression bandages and exercise – doctors call this the 'control group'
A year after the trial finished the researchers did some tests. They measured around the arms of the people who took part to see if their lymphoedema had improved. They found there was no difference in the measurements between the people who had HBO and people in the control group.
Only a small number of people had side effects from HBO. These included ear pain or a damaged (ruptured) ear drum and mild changes in vision. But they were still able to complete their treatment.
We have based this summary on information from the team who ran the trial. As far as we are aware, the information they sent us has not been reviewed independently (peer reviewed

) or published in a medical journal yet. The figures we quote above were provided by the trial team. We have not analysed the data ourselves.
How to join a clinical trial
Please note: In order to join a trial you will need to discuss it with your doctor, unless otherwise specified.
Please note - unless we state otherwise in the summary, you need to talk to your doctor about joining a trial.
Supported by
Cancer Research UK
Department of Health
NIHR Clinical Research Network: Cancer
Other information
This is Cancer Research UK trial number CRUK/05/004.
CRUK internal database number:
Please note - unless we state otherwise in the summary, you need to talk to your doctor about joining a trial.
Around 1 in 5 people take part in clinical trials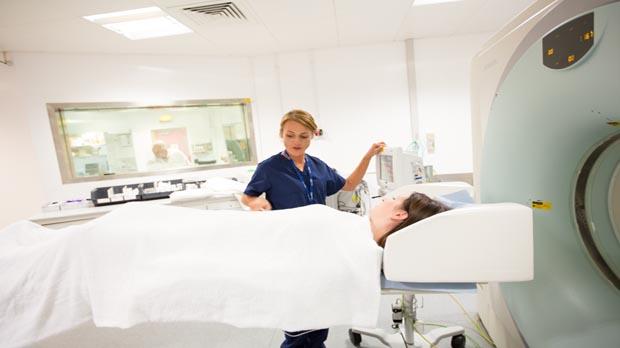 Around 1 in 5 people diagnosed with cancer in the UK take part in a clinical trial.