A trial looking at how idelalisib works for people with chronic lymphocytic leukaemia (CALiBRe)
Coronavirus and cancer
We know it's a worrying time for people with cancer, we have information to help. If you have symptoms of cancer contact your doctor.
Please note - this trial is no longer recruiting patients. We hope to add results when they are available.
Cancer type:
Chronic lymphocytic leukaemia (CLL)
This trial is looking at how idelalisib works for people with chronic lymphocytic leukaemia (CLL). It is for people whose CLL came back or got worse whilst taking ibrutinib.Or they are not able to have inbrutinib and they have been treated for their CLL before but it has come back or got worse.
More about this trial
Treatment for CLL includes chemotherapy, radiotherapy, biological therapy and sometimes an intensive treatment such as a bone marrow or stem cell transplant. But doctors are always looking for new treatments.
Idelalisib (Zydelig) is a type of biological therapy. It blocks a protein called PI3K (it is a PI3K inhibitor) and helps stop cancer cell growth. There have been other trials of idelalisib for people with CLL but this trial aims to find out exactly how it works.
Who can enter
The following bullet points list the entry conditions for this trial. Talk to your doctor or the trial team if you are unsure about any of these. They will be able to advise you.
You may be able to join this trial if you
Have chronic lymphocytic leukaemia (CLL) and need treatment
Have CLL that has come back after treatment (relapsed) or continued to get worse during treatment (refractory)
Have already had treatment with ibrutinib and your CLL either did not get any better or it got worse during or after treatment OR you are not able to have ibrutinib for any reason
And one of the following also applies: You
Have a deletion of chromosome 17p and your CLL did not get any better after one previous treatment
Have had treatment with a purine analogue such as fludarabine either on its own or with chemotherapy and your CLL did not get any better OR your CLL came back (relapsed) within 6 months of having this treatment
And all of the following apply. You are
Well enough to be up and about for at least half the day (performance status 0, 1 or 2)
Willing to have all the tests that are part of the trial including bone marrow tests
Willing to use reliable contraception during the time you have idealisib and for 30 days afterwards if there is any chance that you or your partner could become pregnant
At least 18 years old
You cannot join this trial if any of these apply. You
Have not had any treatment for your CLL

Have had treatment with idelalisib or a similar biological therapy

Have had any experimental treatment in the last 6 weeks
Have CLL that has spread to your brain or spinal cord (CNS)
Have a low number of red cells, white cells and platelets in your blood or you need to have blood transfusions for anaemia unless the doctors think this caused by your CLL
Have a condition called haemolysis which is not being controlled by steroids
Have a type of lymphoma called Mantle cell lymphoma
Have any other cancer apart from basal cell carcinoma
Have an infection that needs treatment
Have HIV, hepatitis B or hepatitis C
Are allergic to idelalisib or any of its ingredients (your doctor can advise you about this)
Have any other serious medical condition or mental health problem that the trial team think could affect you taking part
Are pregnant or breastfeeding
Trial design
Everybody taking part in this trial will have idelalisib. Doctors need around 40 people to take part.
Idelalisib is a tablet. You take it twice a day. You can carry on having idelalisib for as long as it is helping you and your doctor thinks it is the best treatment for you to have.
As part of the trial you'll have regular blood tests. These monitor your health and some of the tests will be used in research so the doctors can measure the rate of growth of the leukaemia cells.
You need to have bone marrow tests before you start treatment, and then 1 month and 6 months after you start treatment. You may also need another bone marrow test if the doctors think your CLL is getting worse. If your CLL gets better while you are taking idelalisib you will also have another bone marrow test.
These tests are to see how the drug has affected your CLL and how it works.
The trial team will also ask you to complete a diary. This is to record when you take your treatment and any side effects you have.
Hospital visits
You see the doctors and have some tests before you start treatment. The tests include
A physical examination
Blood tests
You need to visit the hospital on the 1st day of your treatment and 24 hours after you have started idelalisib. After this you need to visit the hospital after
You then see the doctors monthly for the next 6 months. Then you see them 9 and 12 months after you started the idelalisib.
After the first year you visit the hospital every 3 months. Although your doctor may ask to see you more often if necessary. 
At each appointment you have blood tests and you may have a physical examination.
You have a CT scan 3 months after you start treatment.  If necessary you might have another CT scan after 6 months. If your CLL gets better while you are taking idelalisib you also have another CT scan.
After you finish treatment the trial team will continue to collect information about your health for the next 5 years.
Side effects
The most common side effects of idelalisib are
An increased risk of getting an infection
A drop in white blood cells – this makes it harder for you to fight infections
High temperature (fever)
Swelling of your cheeks, gums, tongue and lips
Inflammation of your food pipe (oesophagus)
Inflammation of your large bowel (colon) which might mean you pass blood in your poo or have bleeding from the back passage (rectum)
Inflammation of your lung tissue (pneumonitis) causing difficulty in breathing, rapid, shallow breathing, chest pain and coughing
Liver problems
Increased triglyceride levels - a form of fat that the body uses for energy
Because of the risk of infection your doctors will give you medication to prevent a particular lung infection called PCP (pneumocystis pneumonia). Tell you doctor straight away if you have a worsening cough, difficulty breathing and chest pain.
We have more information on the side effects of idelalisib.
How to join a clinical trial
Please note: In order to join a trial you will need to discuss it with your doctor, unless otherwise specified.
Please note - unless we state otherwise in the summary, you need to talk to your doctor about joining a trial.
Supported by
Bloodwise
Experimental Cancer Medicine Centre (ECMC)
Gilead
NIHR Clinical Research Network: Cancer
University of Birmingham
CRUK internal database number:
Please note - unless we state otherwise in the summary, you need to talk to your doctor about joining a trial.
Around 1 in 5 people take part in clinical trials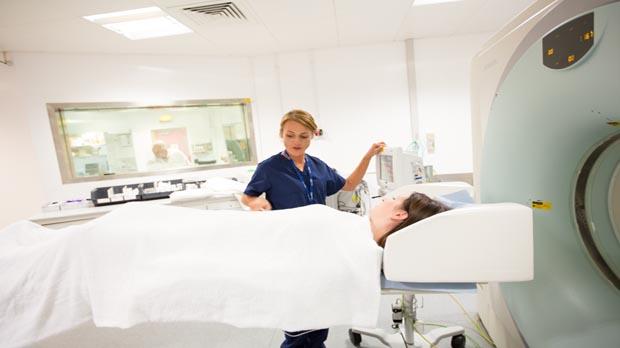 Around 1 in 5 people diagnosed with cancer in the UK take part in a clinical trial.