A trial looking at high pressure oxygen for radiotherapy side effects (HOT II)
Cancer type:
Bowel (colorectal) cancer
Womb (uterine or endometrial) cancer
This trial tried to find out if a type of oxygen therapy helps with long term side effects of radiotherapy to the area between the hipbones (pelvis). The trial was supported by Cancer Research UK.
More about this trial
Doctors often use radiotherapy to help treat cancer. As with most treatments, radiotherapy does have side effects

.
Most side effects will get better a few months after treatment has finished. But for a small number of people the side effects may be long lasting.
 Many of the long term side effects of pelvic radiotherapy affect the bowel. These include
Frequently feeling a need to open the bowels
Difficulty in controlling bowel movements
Diarrhoea
Pain in the back passage
Bleeding from the back passage
Earlier studies had shown that high pressure oxygen treatment called hyperbaric oxygen (HBO) therapy may help these side effects. Doctors hoped this trial would show for certain that HBO is helpful.
The aim of this trial was to find out if hyperbaric oxygen therapy helps side effects that affect the bowel at least 1 year after radiotherapy to the pelvis.
Summary of results
The trial team found no evidence that hyperbaric oxygen (HBO) helps people with bowel side effects from radiotherapy.
84 people who had bowel side effects from radiotherapy for more than a year took part. It was a randomised trial. The people taking part were put into treatment groups by a computer. Neither they nor their doctor could decide which group they were in.
55 had 100% oxygen under pressure
29 had 21% oxygen (air) under pressure. Doctors called this the control group
To have HBO you sit in a special chamber for 30 minutes and breathe normally. The chamber is filled with 100% (or 21%) oxygen at a high pressure. At the end of the session, the staff slowly lower the pressure and oxygen level back to normal. Everyone had treatment every day, 5 days a week for 8 weeks.
They all completed questionnaires at set times during the trial and after treatment had finished. The questionnaires asked about symptoms they had, such as diarrhoea and bleeding from the back passage (rectum).
When the trial team looked at the completed questionnaires, they found that there weren't any differences in bowel symptoms between the 2 different groups after treatment.
The trial team concluded that there was no suggestion that hyperbaric oxygen therapy is a useful treatment for people with long term side effects from radiotherapy.
These findings disagree with other reports that say it is helpful to give oxygen under pressure. The trial team say that larger trials need to be done to find out for sure if HBO should be recommended as a standard of care for this group of patients.
We have based this summary on information from the research team. The information they sent us has been reviewed by independent specialists (peer reviewed

) and published in a medical journal. The figures we quote above were provided by the trial team who did the research. We have not analysed the data ourselves.
How to join a clinical trial
Please note: In order to join a trial you will need to discuss it with your doctor, unless otherwise specified.
Please note - unless we state otherwise in the summary, you need to talk to your doctor about joining a trial.
Supported by
Cancer Research UK
NIHR Clinical Research Network: Cancer
Other information
This is Cancer Research UK trial number CRUK/09/030.
CRUK internal database number:
Please note - unless we state otherwise in the summary, you need to talk to your doctor about joining a trial.
Cara took part in a clinical trial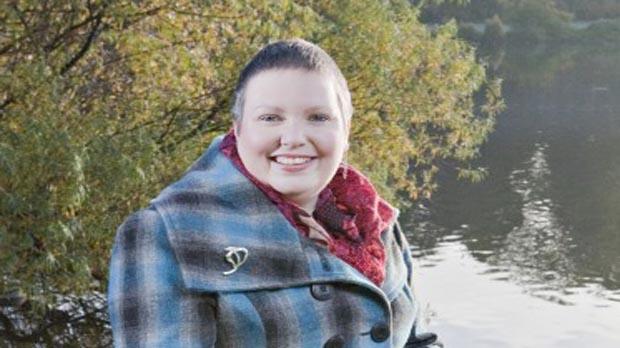 "I am glad that taking part in a trial might help others on their own cancer journey."