A trial looking at gemcitabine and bexarotene for people with T cell lymphoma of the skin (GemBex)
This trial looked at gemcitabine (Gemzar) and bexarotene (Targretin) for cutaneous T cell lymphoma that had come back or stopped responding to treatment. This trial was supported by Cancer Research UK.
Cutaneous T cell lymphoma (CTCL) is a rare type of non Hodgkin lymphoma that affects the skin. Doctors usually treat CTCL with treatments applied directly to the skin. If standard skin treatments stop working or your lymphoma gets worse, then doctors can use chemotherapy.
Gemcitabine is a chemotherapy drug that doctors use to treat several different types of cancers including lymphomas. Bexarotene is a type of retinoid drug. These are drugs that are related to vitamin A. Doctors can use bexarotene to treat CTCL when standard skin treatments are no longer working, but they don't usually give gemcitabine and bexarotene together. The aims of this trial were to find out
How well gemcitabine and bexarotene worked together for T cell lymphoma of the skin
How the treatment affected quality of life
More about the side effects
Summary of results
The trial team found that the combination of gemcitabine and bexarotene didn't work as well as they had hoped for.
This was a phase 2 trial. Everyone taking part had gemcitabine and bexarotene. The trial team planned to recruit 84 people. But they looked at how the first 35 people got on. After 3 months of treatment
8 out of 10 people had some improvement in their skin condition
3 out of 10 people showed signs of their lymphoma getting smaller
At 6 months, they found the response had lasted in 14 of every 100 people (14%).
The researchers also looked at quality of life and how long people lived after treatment.
They found that
Peoples' quality of life had improved during treatment
The average amount of time people lived free of their lymphoma was  just under 5½ months
The average overall amount of time they lived after treatment was nearly 2 years
The trial team decided that although quality of life had improved for people during treatment, the poor overall response to the combination of gemcitabine and bexarotene didn't allow them to continue with the trial.   
We have based this summary on information from the team who ran the trial.  As far as we are aware, the information they sent us has not been reviewed independently (peer reviewed

) or published in a medical journal yet. The figures we quote above were provided by the trial team. We have not analysed the data ourselves.
How to join a clinical trial
Please note: In order to join a trial you will need to discuss it with your doctor, unless otherwise specified.
Please note - unless we state otherwise in the summary, you need to talk to your doctor about joining a trial.
Supported by
Cancer Research UK
Experimental Cancer Medicine Centre (ECMC)
National Institute for Health Research Cancer Research Network (NCRN)
University College London (UCL)
Other information
This is Cancer Research UK trial number CRUK/07/016.
CRUK internal database number:
Please note - unless we state otherwise in the summary, you need to talk to your doctor about joining a trial.
Charlie took part in a trial to try new treatments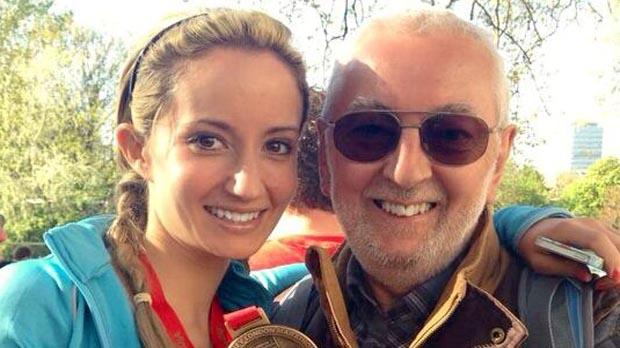 "I think it's really important that people keep signing up to these type of trials to push research forward."