A trial looking at fentanyl nasal spray to treat breakthrough cancer pain
Coronavirus (COVID-19)
We know that this is an especially worrying time for people with cancer and their family and friends. We have separate information about coronavirus and cancer. Please read that information alongside this page. We will update that information as guidance changes.
This trial compared fentanyl citrate nasal spray (also called NasalFent) with other painkillers already used to treat cancer pain.
Pain can be there all the time and long lasting. Doctors often call this background pain. If a person has background pain they will have regular slow release painkillers, usually morphine or a similar opioid drug.
Breakthrough pain is a different type of pain which occurs despite taking regular painkillers. Breakthrough pain can happen suddenly and can be very severe. It can be unexpected and happen for no apparent reason. It can also be caused by other things, such as walking, changing position, or coughing.
Breakthrough pain may be best treated with painkillers that work quickly. Morphine is the standard treatment for breakthrough pain. The treatment in this trial was another painkiller fentanyl that was being tried in a new way, as a nasal spray, to treat this type of pain.
This trial recruited people who had regular painkillers for cancer related pain but who also needed quick acting pain relief to get rid of breakthrough pain. It compared fentanyl nasal spray with a morphine painkiller taken by mouth.
The aim was to see which was best at controlling or getting rid of breakthrough pain. Doctors wanted to find out if the nasal spray worked more quickly than morphine.
Summary of results
The trial team found that the fentanyl nasal spray was safe, well tolerated and more acceptable to people than morphine for treating breakthrough pain.
Of the 110 people recruited, 84 completed the first stage to find the correct dose of fentanyl nasal spray to use for their breakthrough pain.
When they had breakthrough pain they used the spray and had a tablet. Half the time the spray would be fentanyl and the tablet a dummy drug (placebo). The other times the spray would be a dummy drug and the tablet morphine. They did not know when they were using the fentanyl and a dummy tablet or the dummy spray and morphine tablet.
At 5, 10, 15, 30, 45 and 60 minutes after using the painkiller, they filled in a questionnaire about how easy it was to use, how fast they got pain relief, how reliable it was, and how satisfied they were.
Just over 57 out of every 100 people (57.5%) reported significant pain relief 5 minutes after using the fentanyl nasal spray. Just under 96 people out of every 100 (95.7%) reported significant pain relief 30 minutes after using the fentanyl spray.
About 6 out of every 100 people (5.7%) reported side effects with the fentanyl spray. These included
Itching and sneezing
Crusting and drying of the nose
Stuffy, blocked nose
Cough
Sore throat
Burning or discomfort of the nose
Nose bleed
Mucus from the back of the nose running down the throat (postnasal drip)
Overall, the evidence gathered by the trial team showed that people tolerated the fentanyl nasal spray very well and that they generally preferred it to taking a morphine tablet.
We have based this summary on information from the team who ran the trial. The information they sent us has been reviewed by independent specialists (peer reviewed

) and published in a medical journal. The figures we quote above were provided by the trial team. We have not analysed the data ourselves.
How to join a clinical trial
Please note: In order to join a trial you will need to discuss it with your doctor, unless otherwise specified.
Please note - unless we state otherwise in the summary, you need to talk to your doctor about joining a trial.
Supported by
Archimedes
Experimental Cancer Medicine Centre (ECMC)
Questions about cancer? Contact our information nurses
CRUK internal database number:
Please note - unless we state otherwise in the summary, you need to talk to your doctor about joining a trial.
Cara took part in a clinical trial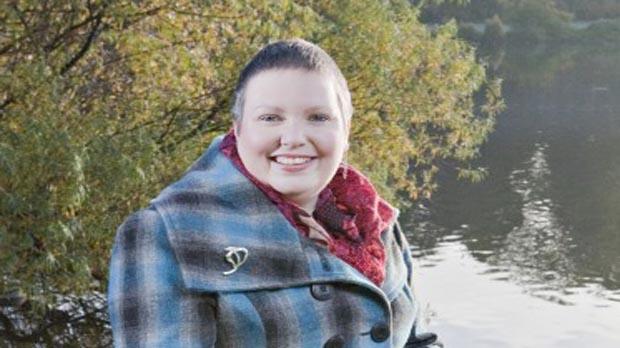 "I am glad that taking part in a trial might help others on their own cancer journey."