A trial looking at DNA vaccine therapy after stem cell transplant for myeloma (MMIFTT)
Coronavirus (COVID-19)
We know that this is an especially worrying time for people with cancer and their family and friends. We have separate information about coronavirus and cancer. Please read that information alongside this page. We will update that information as guidance changes.
This trial looked at DNA vaccine therapy after a stem cell transplant to help treat people with myeloma.
More about this trial
Myeloma is a type of cancer that develops from cells in the bone marrow called plasma cells. Most patients will have chemotherapy for myeloma and this can get the cancer under control (remission

). But the cancer is likely to come back (relapse

) or become more active over time.
Some patients have a stem cell transplant using their own stem cells. This is called an 'autologous'

transplant. But even a transplant may not work in all patients and sometimes the cancer may come back.
This trial looked into using a DNA vaccine, which was made from a sample of the patient's cancer cells. The patients had this vaccine as injections after their transplant. The researchers hoped that the vaccine increased the body's ability to fight cancer if it came back. The aim of this trial was to find out if
It was possible to make the DNA vaccine and to vaccinate patients
The patient's immune system could recognise and kill the cancer cells
Summary of results
The team found they could make and use the DNA vaccine for people who had previously had a stem marrow transplant for their myeloma.
This was a phase 1 trial. Of the 15 people recruited, 14 had the full course of treatment.
Of these 14 people, the immune system of 10 people responded to the vaccine.
For 13 of the 14 people recruited the researchers found that the overall average time it took for their myeloma to come back after the stem cell transplant was 3 years and 2 months.
After an average follow up of just over 7 years they looked at how many people were still alive. They found that 9 out of the 14 people were.
The most common side effects from the vaccine were
Flu like symptoms
Tiredness (fatigue)
Skin reactions at the injection site
The trial team concluded that they could make and safely give the DNA vaccines. The immune system did respond to the vaccines.
The team said that their results would be useful to other research teams when they are looking at developing clinical trials to look at vaccines to help people with cancer.
We have based this summary on information from the research team. The information they sent us has been reviewed by independent specialists (peer reviewed

) and published in a medical journal. The figures we quote above were provided by the trial team who did the research. We have not analysed the data ourselves.
How to join a clinical trial
Please note: In order to join a trial you will need to discuss it with your doctor, unless otherwise specified.
Please note - unless we state otherwise in the summary, you need to talk to your doctor about joining a trial.
Chief Investigator
Prof Christian Ottensmeier
Supported by
Bloodwise
Cancer Research UK
Experimental Cancer Medicine Centre (ECMC)
Questions about cancer? Contact our information nurses
CRUK internal database number:
Please note - unless we state otherwise in the summary, you need to talk to your doctor about joining a trial.
Charlie took part in a trial to try new treatments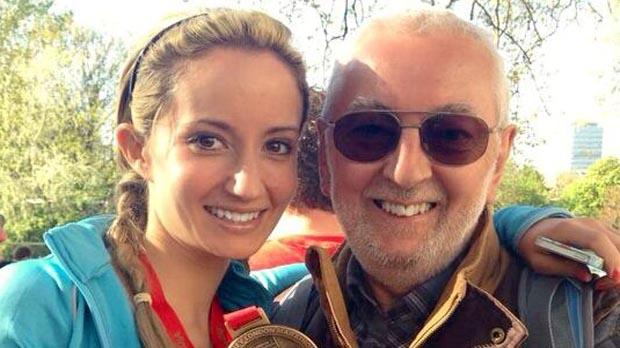 "I think it's really important that people keep signing up to these type of trials to push research forward."