A trial looking at DNA vaccine therapy after bone marrow transplant for myeloma (Educated donor lymphocytes, EDL)
This trial looked at DNA vaccine therapy to help treat people with myeloma after a bone marrow transplant.
Myeloma is a type of cancer that develops from cells in the bone marrow called plasma cells. Most patients will have chemotherapy for myeloma and this can get the cancer under control (remission

). But the cancer is likely to come back or become more active (relapse

) over time.
Some patients have a bone marrow transplant. The bone marrow is donated by a matched donor (usually a sister or brother), to try to cure the cancer. But even a transplant may not work in all patients and sometimes the cancer may come back. If this happens, the patient may have a drip of white blood cells called lymphocytes

. Lymphocytes are part of the immune system and these are taken from the donor. This is called a 'donor lymphocyte infusion' and it aims to kill any remaining cancer cells.
This trial looked into using a DNA vaccine which is made from a sample of the patient's cancer. The donor had this vaccine before their lymphocytes were collected. The doctors hoped giving this vaccine to the donor would 'educate' their lymphocytes. When the donor's lymphocytes were given to the patient, the patient's immune system would be more able to recognise the cancer cells and kill them. The aims of this trial were to find out if
It is possible to make the DNA vaccine and to vaccinate donors
The patient's immune system can recognise and kill the cancer cells
Summary of results
This trial was never finished and so there are no results available. The researchers were unable to recruit enough patients.
How to join a clinical trial
Please note: In order to join a trial you will need to discuss it with your doctor, unless otherwise specified.
Please note - unless we state otherwise in the summary, you need to talk to your doctor about joining a trial.
Supported by
Bloodwise
Cancer Research UK
Experimental Cancer Medicine Centre (ECMC)
Tenovus Research Laboratory
If you have questions about the trial please contact our cancer information nurses
Freephone 0808 800 4040
CRUK internal database number:
Please note - unless we state otherwise in the summary, you need to talk to your doctor about joining a trial.
Cara took part in a clinical trial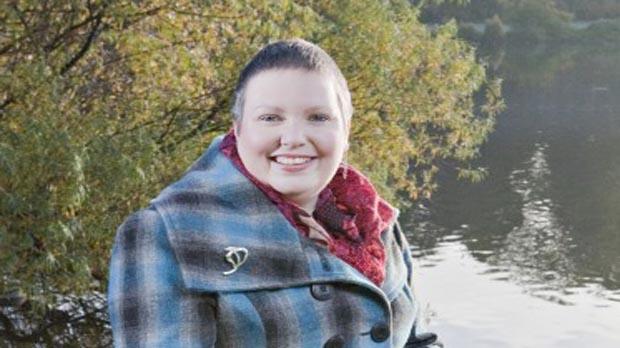 "I am glad that taking part in a trial might help others on their own cancer journey."