A trial looking at different ways of giving chemotherapy for primary liver cancer (HEP 1)
Coronavirus (COVID-19)
We know that this is an especially worrying time for people with cancer and their family and friends. We have separate information about coronavirus and cancer. Please read that information alongside this page. We will update that information as guidance changes.
This trial was comparing chemotherapy given through a drip into a vein, with a treatment called chemoembolisation for primary liver cancer. This trial was supported by Cancer Research UK.
Doctors often use chemotherapy to treat primary liver cancer (hepatic cell carcinoma) that can't be removed with an operation. Doxorubicin (Adriamycin) is the drug doctors often use.
There are 2 main ways to have chemotherapy for liver cancer. One is to have the drug into a vein in the arm. The chemotherapy goes around the body in the bloodstream, including the liver and the liver cancer cells. This is called systemic treatment.
The other is to have the chemotherapy into an artery that goes directly into the liver. You have the chemotherapy and something that blocks the blood vessel. This keeps the chemotherapy in the liver for longer. It also cuts off the food and oxygen supply to the cancer, helping to kill the cancer cells. This is called chemoembolisation.
In this trial some patients had systemic chemotherapy and some had chemoembolisation. The aim of the trial was to find out which worked best. And to find out more about the side effects.
Summary of results
This trial was never finished so there are no results available.  The researchers were unable to recruit enough patients.
How to join a clinical trial
Please note: In order to join a trial you will need to discuss it with your doctor, unless otherwise specified.
Please note - unless we state otherwise in the summary, you need to talk to your doctor about joining a trial.
Supported by
Cancer Research UK
National Institute for Health Research Cancer Research Network (NCRN)
Other information
This is Cancer Research UK trial number CRUK/04/005.
Questions about cancer? Contact our information nurses
CRUK internal database number:
Please note - unless we state otherwise in the summary, you need to talk to your doctor about joining a trial.
Charlie took part in a trial to try new treatments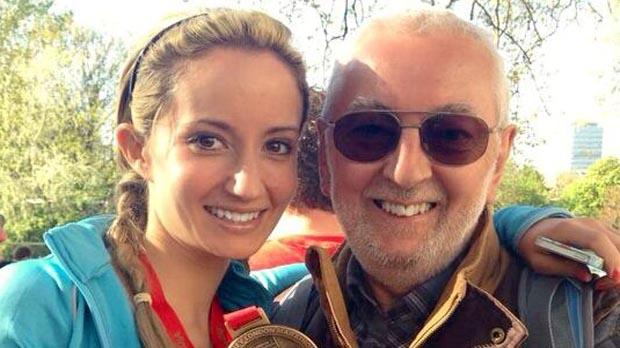 "I think it's really important that people keep signing up to these type of trials to push research forward."