A trial looking at deforolimus (AP23573) for people with soft tissue sarcoma or bone sarcoma that has spread (SUCCEED)
This trial looked at a new drug called deforolimus (also called ridaforolimus) to find out if it could control the growth of a type of cancer called sarcoma. It was for people who had soft tissue sarcoma or  osteosarcoma or Ewing's sarcoma.
This trial was for adults and children over 13 years old. We use the term 'you' in this summary, but of course if you are a parent, we are referring to your child.
If you have sarcoma that has spread, you may have chemotherapy to shrink or stop the growth of your cancer. But at some point, the cancer may start to grow again.
Doctors hoped that deforolimus could help to delay the growth of sarcoma for longer after treatment with chemotherapy. Deforolimus is a type of biological therapy called a cancer growth blocker. It works by stopping the action of a protein called mTOR and this will hopefully stop or slow the growth of the cancer.
Deforolimus had shown some promise as a cancer treatment for people with different types of advanced cancer, including sarcoma.
Doctors in this trial wanted to know if it helped people whose sarcoma was successfully treated with chemotherapy. It hadn't been used in this way before. This trial aimed to find out if deforolimus could control the growth of cancer and for how long.
Summary of results
The researchers found that deforolimus did control sarcoma for people who have already had chemotherapy.
This was a phase 3 trial. It recruited 702 people.
This was a randomised trial. The people taking part were put into treatment groups by a computer. Neither they nor their doctor were able to decide which group they were in. And neither the person, nor their doctor, knew which group they were in. This is called a double blind trial.
343 people had deforolimus
359 had a dummy drug (placebo)
The average length of time people lived without a sign that their cancer was growing was
Just under 18 weeks for people who had deforolimus
Just over 14½ weeks for people who had the dummy drug
After 2 years of follow up, the researchers looked at the average overall time that people lived. They found there wasn't a significant difference between the 2 groups.  
The most common side effects of deforolimus included
A drop in blood cells causing an increased risk of infection, bruising and bleeding
Infection
Tiredness
Sore mouth
Diarrhoea
Cough
Feeling or being sick
Rash
Loss of appetite
The trial team concluded that for a short period of time (3½ weeks) deforolimus did delay the sarcoma from growing again in a small number of people who had benefited from having chemotherapy.  
We have based this summary on information from the team who ran the trial. The information they sent us has been reviewed by independent specialists (peer reviewed

) and published in a medical journal. The figures we quote above were provided by the trial team. We have not analysed the data ourselves.
How to join a clinical trial
Please note: In order to join a trial you will need to discuss it with your doctor, unless otherwise specified.
Please note - unless we state otherwise in the summary, you need to talk to your doctor about joining a trial.
Supported by
ARIAD Pharmaceuticals Inc
Experimental Cancer Medicine Centre (ECMC)
CRUK internal database number:
Please note - unless we state otherwise in the summary, you need to talk to your doctor about joining a trial.
Charlie took part in a trial to try new treatments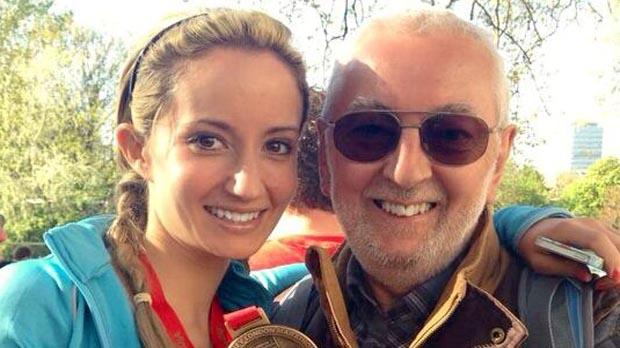 "I think it's really important that people keep signing up to these type of trials to push research forward."